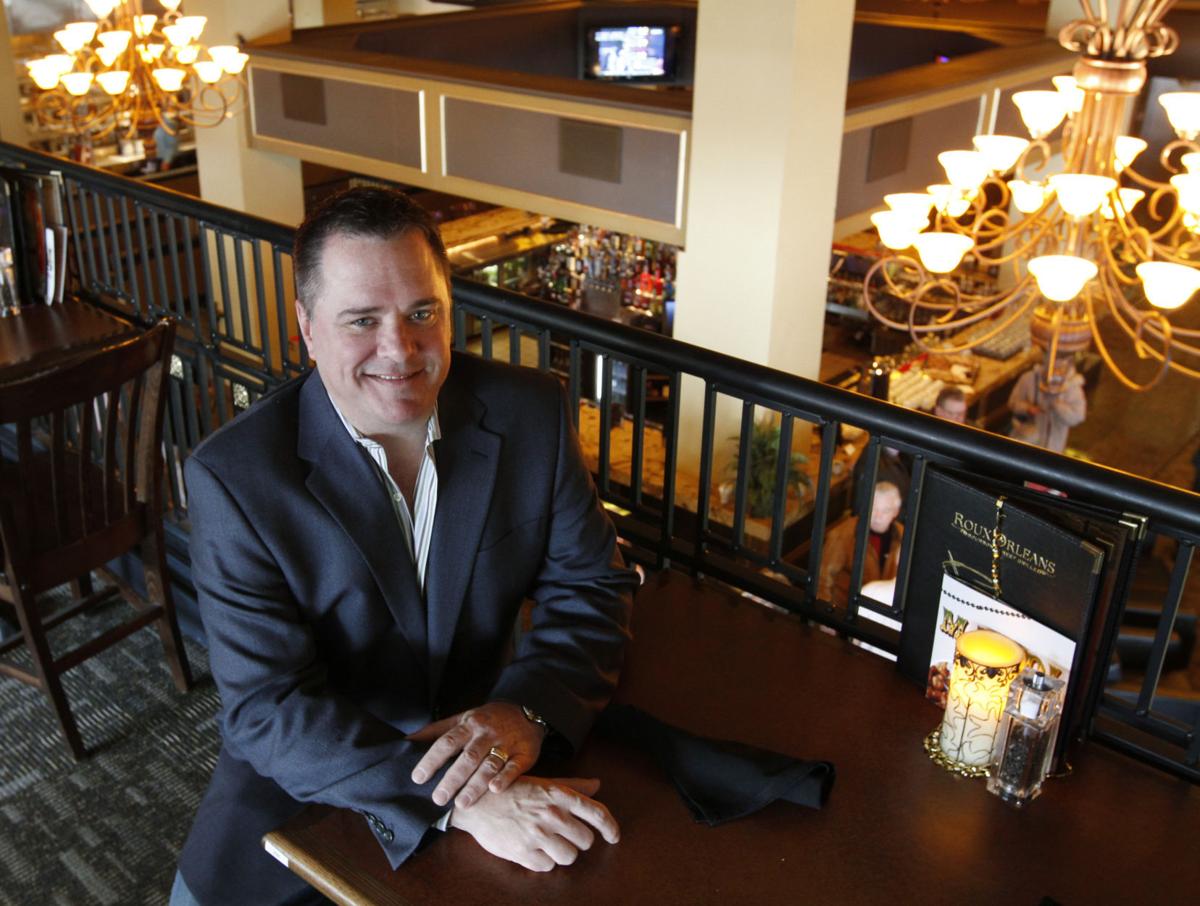 WATERLOO – Jurors have rejected defamation claims in a lawsuit over the fallout in a failed downtown restaurant.
Donna Nelson, owner of the historic Black's building, took restaurateur Darin Beck to court over quotes in a Courier newspaper article and statements on Facebook and a broken lease following the closing of Black's 501 Steakhouse in August 2011.
Beck --- who shuttered the steakhouse, which used to be called Roux Orleans, after losing money on the venture --- filed a counterclaim seeking reimbursement for work his company put into the project.
Jurors on Monday delivered a verdict that sided with Beck on the defamation claim and split the breach-of-contract claims with Beck coming out $37,685 ahead. The verdict was released Tuesday morning.
In the wake of the verdict, Beck thanked his family and supporters on Facebook.
"Granted the settlement owed to my companies is a small amount of money, and I would have loved to recover more, but I feel totally vindicated and I truly believe justice was served," Beck wrote.
In addition to turning down the $1.5 million defamation claim, the jury also turned down Nelson's request for $1 million in punitive damages in which she had claimed Beck had acted in a wanton disregard for her rights.
During closing arguments, Nelson's attorney had sought $6.3 million, of which $3.8 million was for breaking the lease.
Beck's attorney had suggested he be awarded a $1.3 million judgment.
In the end, the jury awarded Beck $1.375 million in damages and granted Nelson $1.337 million.
WATERLOO — Jurors are deciding how two local business leaders will split the tab for a failed restaurant.
The jury also is considering whether comments restaurateur Darin Beck made about landlord Donna Nelson amount to defamation.
Following about two weeks of testimony about the lease that launched Beck's Roux Orleans Bourbon Street Grill and its successor — Black's 501 Steakhouse — in Nelson's Black's Building, jurors began deliberations Monday.
Beck and Nelson entered into an agreement to remodel parts of the building to make way for the restaurant on the first floor and mezzanine in 2009. But when the venture failed, Beck removed his equipment in the middle of the night in August 2011, and the two took shots at one another in the press.
"This is really like a divorce," said attorney Tim Luce, who is representing Beck.
Luce said both used to get along well, but problems began to develop when the restaurant failed to make make a profit, likely because the project was too big and the sour economy meant less business.
"When it went south, it went south in a hurry," Luce said.
Attorney Thomas Verhulst, representing Nelson and her company, Midtown Development, asked the jury for a $6.3 million judgment. This includes $3.798 million for breaking the lease — $2.3 million for unpaid rent and $1.5 million for equipment — with an additional $1.5 million for defamation and another $1 million for punitive damages.
"It's got to hurt a little because you slandered this person," Verhulst said, motioning toward Nelson.
Luce asked the jury to award Beck $1.3 million for labor and materials he provided to refurbish the space. He said Beck never made a profit on the restaurant and began shifting money from his other businesses to keep it afloat.
During the course of the trial, details of the defamation claim shifted. Statements Beck made in a press release announcing the closure and during a KWWL television interview are no longer part of the suit. Instead, the claim is based on a comment he made in a Courier newspaper article in which he was quoted as saying Nelson was a landlord who couldn't be trusted and a post on his Facebook page where he said she lied.
Attorney William Roemerman, who also is representing Beck, said the statements were opinions, and people who read The Courier article knew it was about a dispute, and those who read his Facebook comments knew it was his opinion.
"When you're on Facebook, you expect to encounter family news and unbridled opinion," Roemerman said.