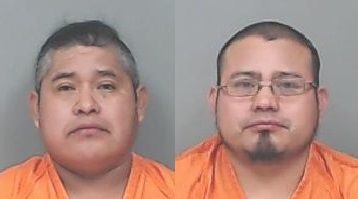 TAMA – Two Guatemalan men who were found attempting to use fake identification at a Tama business have been charged with illegally returning to the United States.
You have free articles remaining.
Julian Pol-Xan, 41, and Victor Manuel Morales-Saur, 42, were taken into custody on Nov. 2 after Meskwaki Tribal Police arrested them for allegedly using fraudulent identity documents at a business, according to court records.
Immigration and Customs Enforcement agents determined Pol-Xan had been removed from the county in August 2003 after he was found in the Midwest, record state. Morales-Saur had been removed from the United States in June 2003.
Pol-Xan and Morales-Saur appeared in U.S. District Court in Cedar Rapids on Wednesday and were detained pending trial.