WATERLOO – It was a sheer coincidence the sole YesWay worker was outside checking gas pumps as a troop of police officers converged on the store to arrest the man they thought had planned to rob the establishment following a string of holdups last year.
Prosecutors said 26-year-old Jamar Ronod Wise was behind holdups at B&B West, PrimeMart, MetroMart and Neighborhood Mart, striking businesses with lone women behind the counter shortly before the morning rush hour in January and February 2018, sometimes beating or sexually abusing the victims.
On Thursday, as testimony began in Wise's trial, officers involved in the investigation detailed the final minutes of the weeks' long stakeout that culminated in a chase past two apartment complexes and through a creek.
Wise, of Waterloo, is charged with first-degree sexual abuse, first- and second-degree robbery, ongoing criminal conduct, assault with intent to commit sexual abuse and assault while participating in a felony.
Investigators said they had rigged Wise's blue Ford Taurus with a GPS tracking device once he became a suspect, and on March 20, 2018, the device indicated the vehicle was on the go around 7 a.m. in the area of Ansborough Avenue and San Marnan Drive.
Investigator Gus Farmer said he watched with binoculars as the Taurus made two passes past the YesWay convenience store on the San Marnan Drive access road. The vehicle then pulled onto Brookeridge Drive behind the store and stopped, Farmer said.
Watching from the Casey's General Store to the south, Investigator Jeff Tyler said he saw someone walking across the green space separating Brookeridge and YesWay. Wise was wearing all black and had something covering his face, and when he slowed as he rounded the front of the store, Tyler began to drive up.
Wise entered the business, found no one inside and began to leave, said Assistant Black Hawk County Attorney Brad Walz.
You have free articles remaining.
About that time, Tyler's unmarked car jumped the curb and headed into the parking lot, chasing Wise, who ran back toward Brookeridge.
Tyler said Wise went behind an apartment complex, and his police car couldn't follow. Another officer on foot picked up the trail, and the chase crossed Dry Run Creek before Wise was detained near apartments on Southbrooke Drive.
Officers found a nylon face covering in a nearby bush where Wise was seen, and they also found a pair of gloves.
Walz said Wise was wearing a black hooded sweatshirt with a Nike swoosh logo, similar to clothing the robber wore in earlier heists. And he said a footprint found at Neighborhood Mart — where the robber jumped the counter — was an exact match to an Adidas shoe linked to Wise.
Defense attorney Melissa Anderson-Seeber said Wise didn't commit the crimes. She said the state's main evidence is a "mass-produced, commercially sold sweatshirt common to many people."
"This dispute in this case is who did it. … The state has its theory, but when you look at the evidence in this case, to get to that theory there are assumptions. The evidence will require treating suspicions as fact," Anderson-Seeber said.
She said none of the victims' DNA was found on Wise's belongings.
060519jr-robbery-trial-1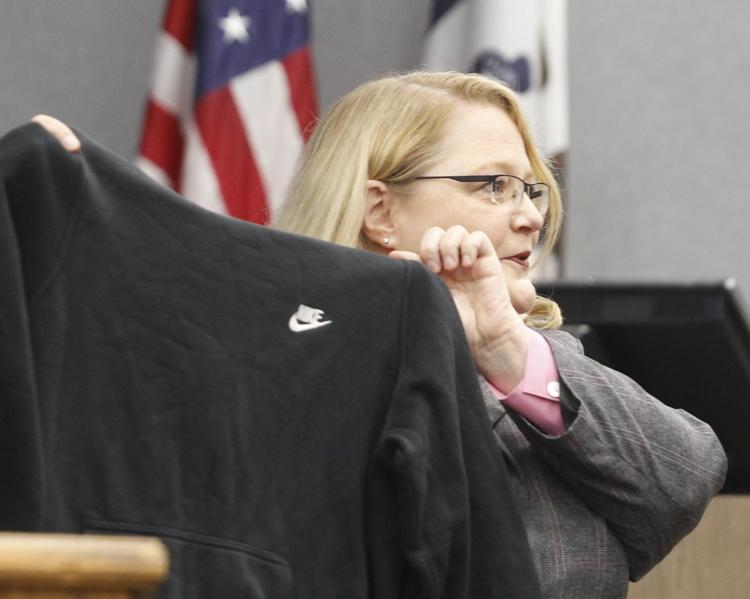 060519jr-robbery-trial-2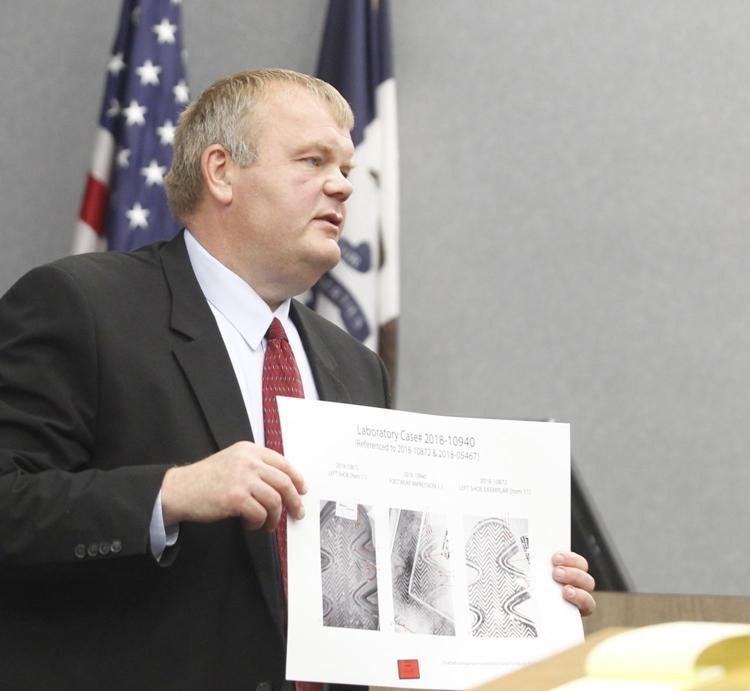 Closing arguments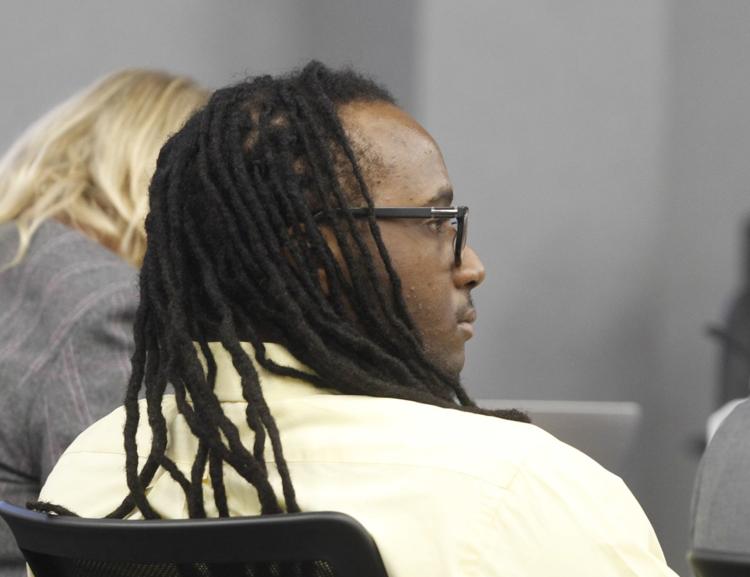 060319jr-robbery-trial-2
060319jr-robbery-trial-1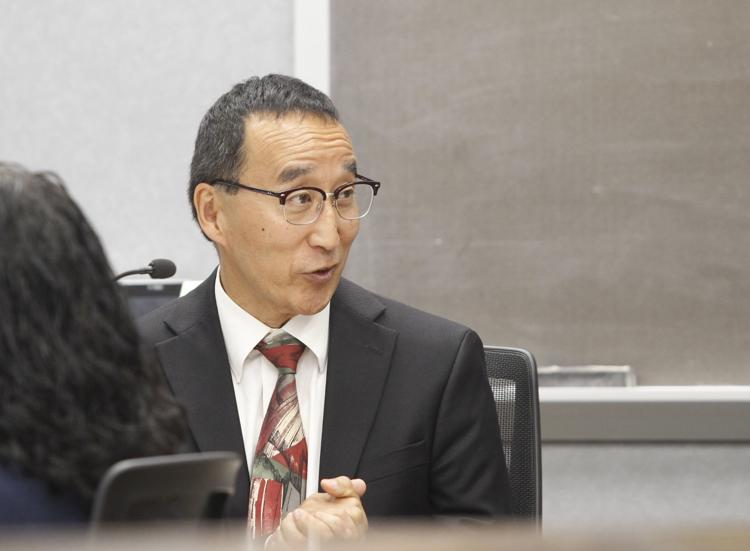 053119jr-robbery-trial-1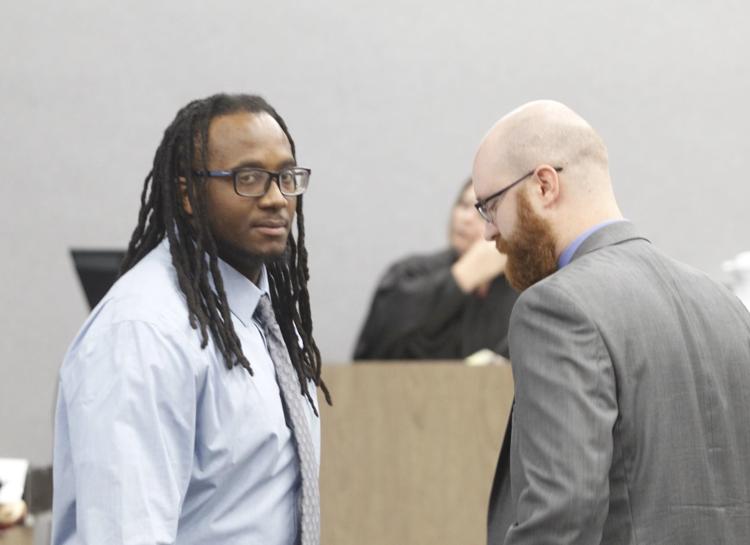 053119jr-robbery-trial-3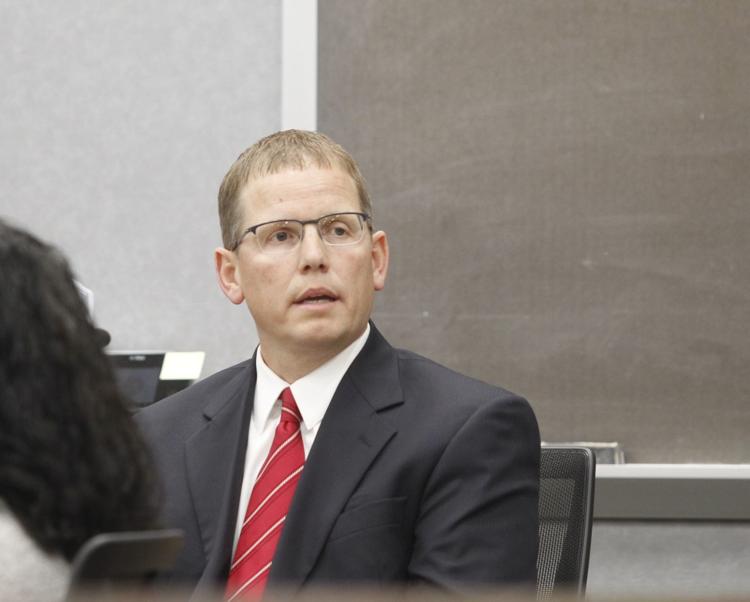 053119jr-robbery-trial-2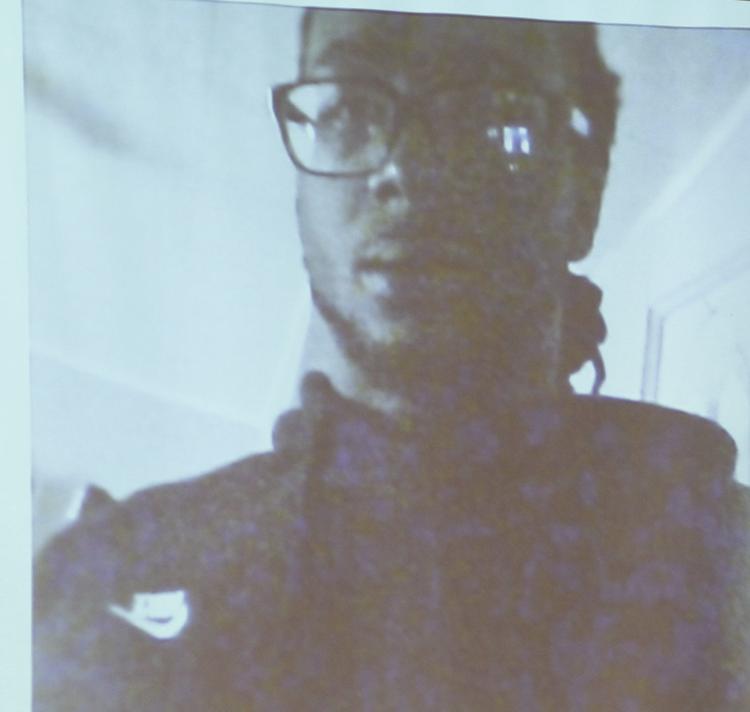 053019jr-robbery-trial-1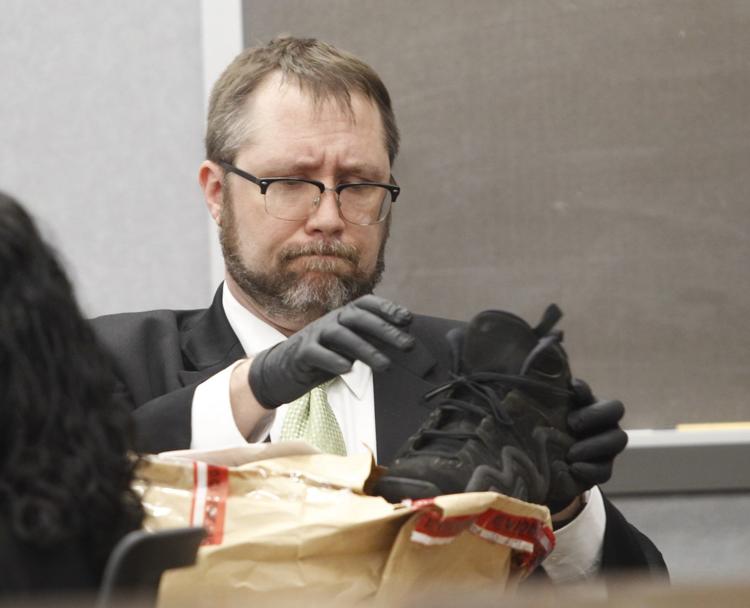 053019jr-robbery-trial-2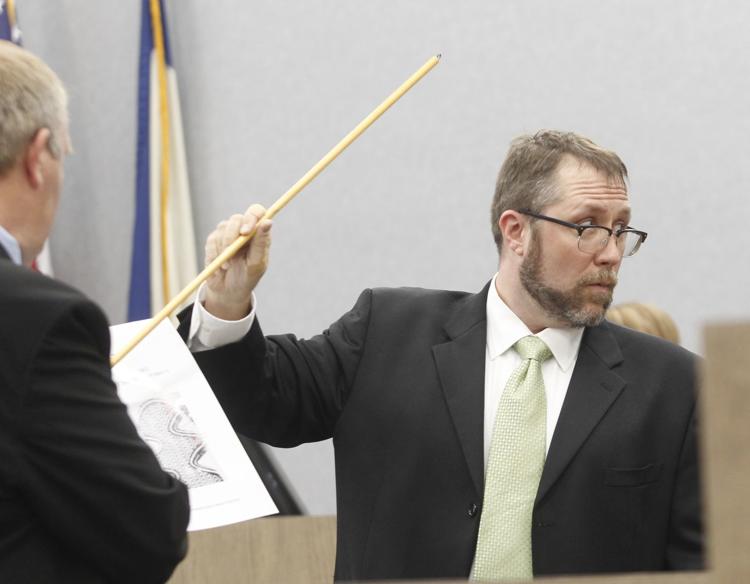 052919jr-robbery-trial-2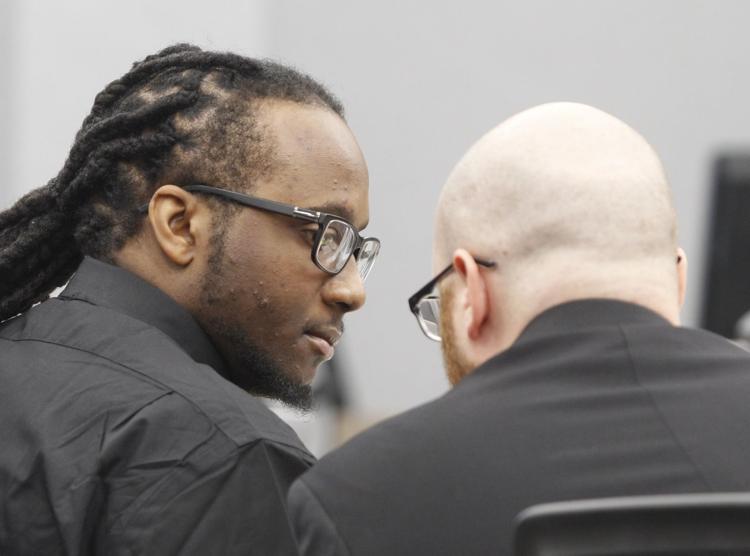 052919jr-robbery-trial-1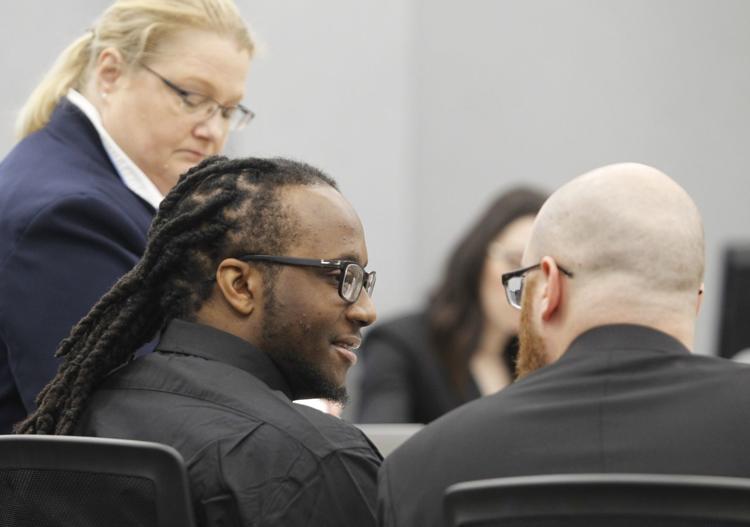 052919jr-robbery-trial-3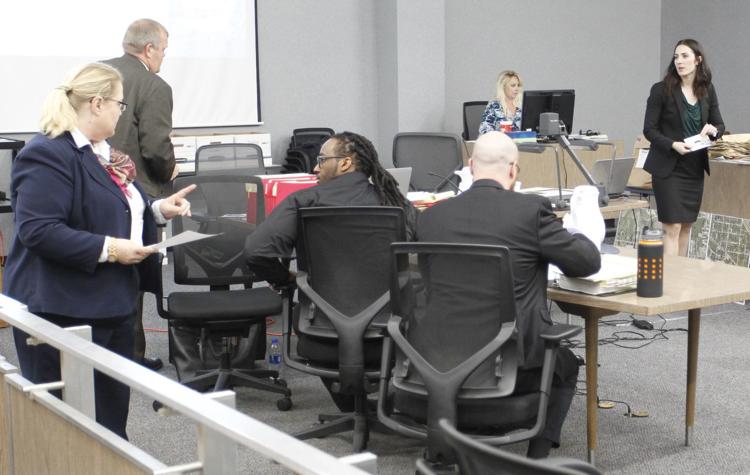 052819ho-robbery-trial-3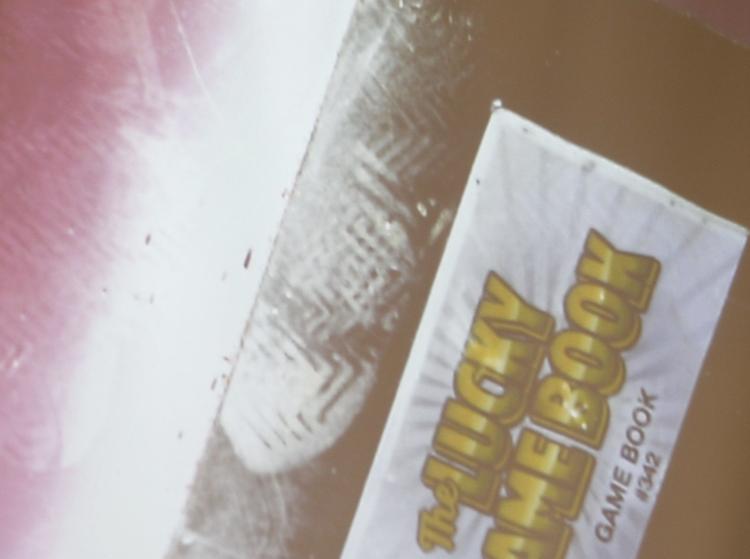 052819ho-robbery-trial-2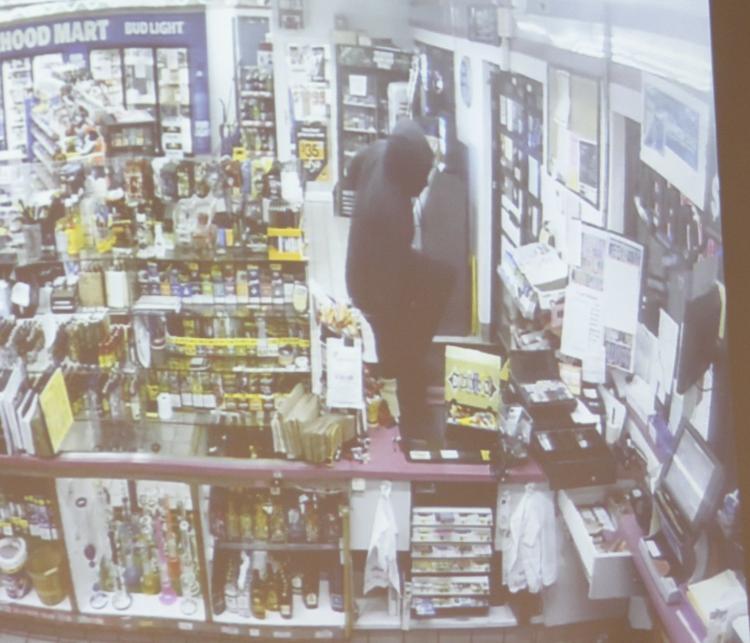 052819jr-robbery-trial-1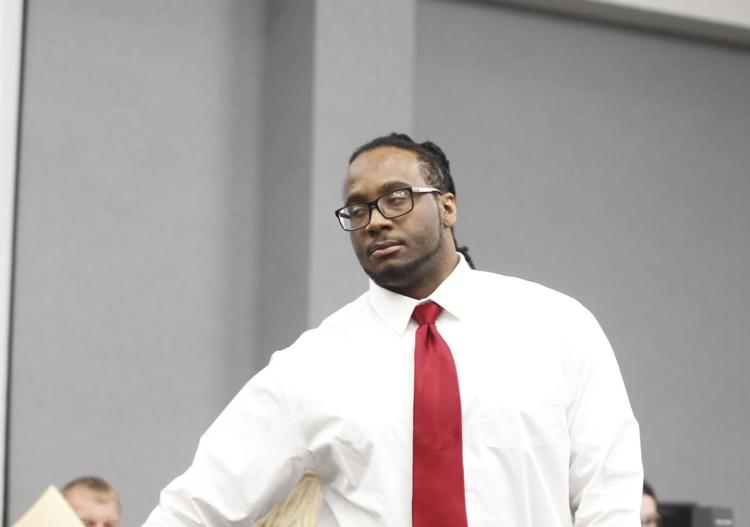 052419jr-wise-trial-2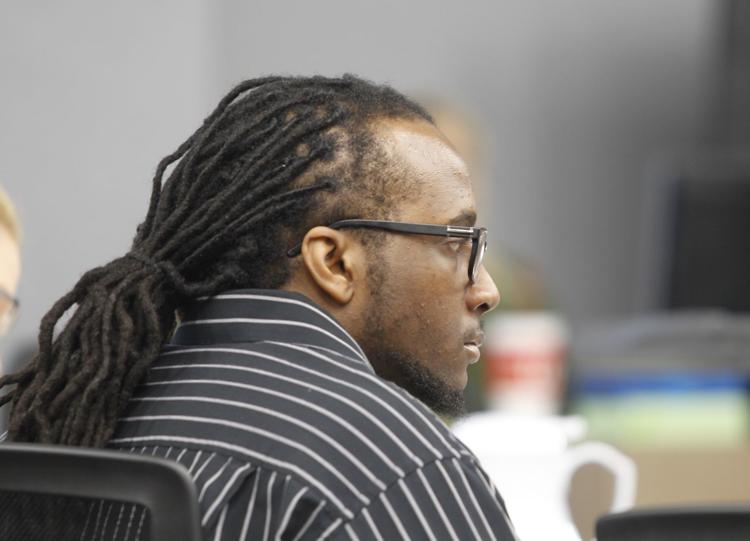 052319jr-robbery-trial-5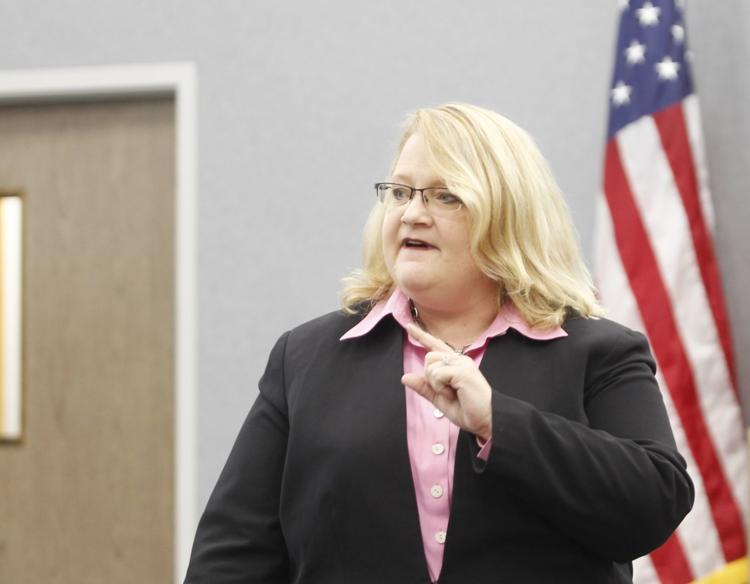 052319jr-robbery-trial-3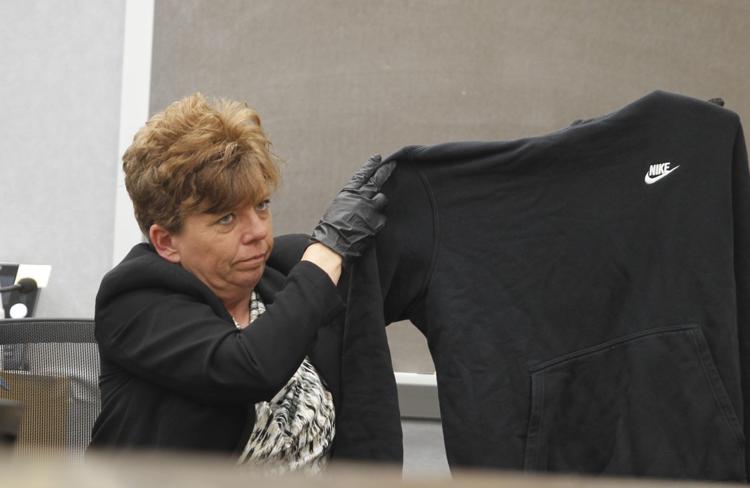 052319jr-robbery-trial-4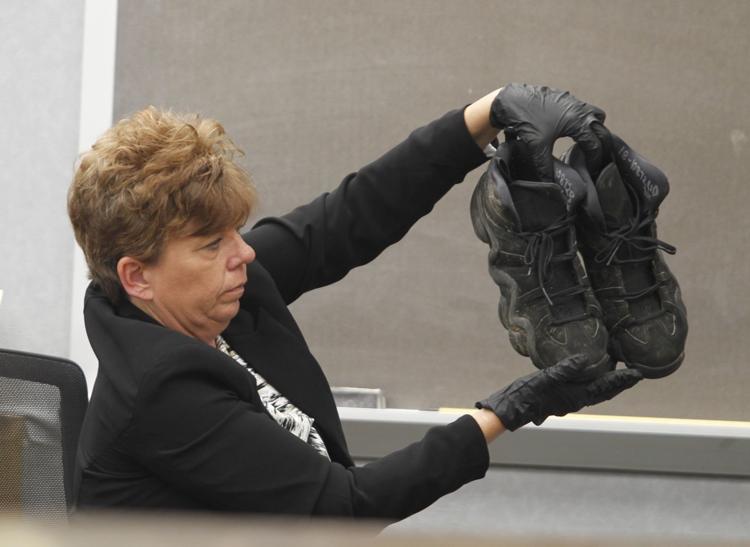 052319jr-robbery-trial-5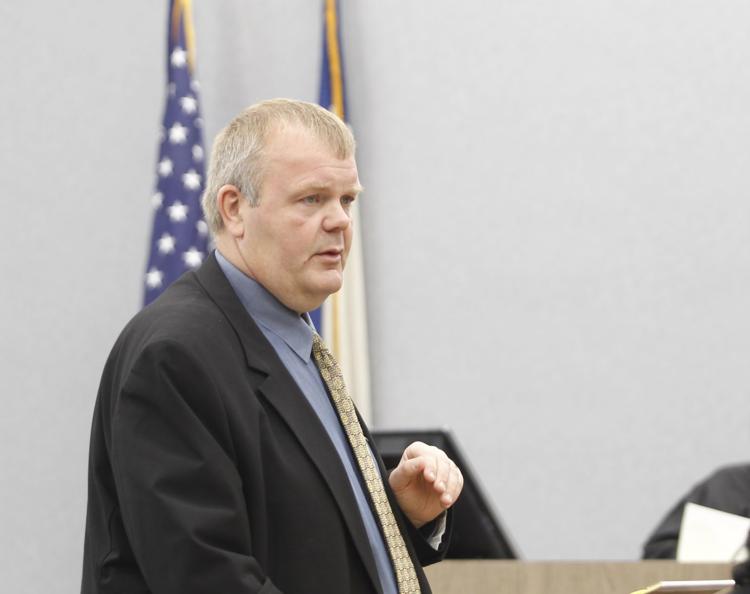 052319jr-robbery-trial-2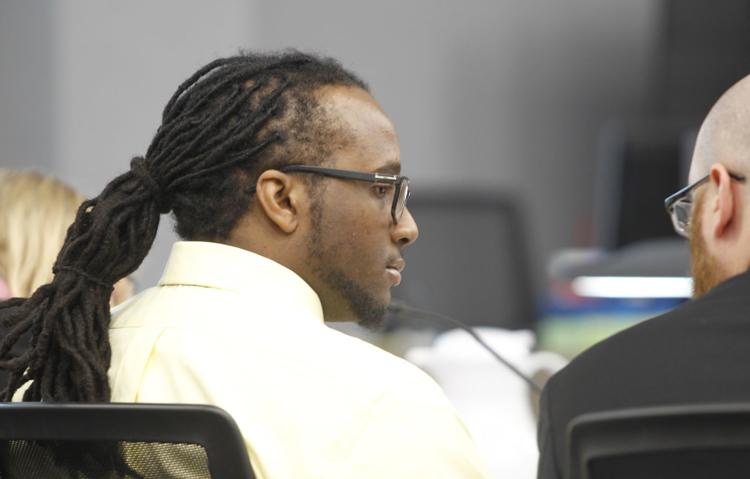 052319jr-robbery-trial-1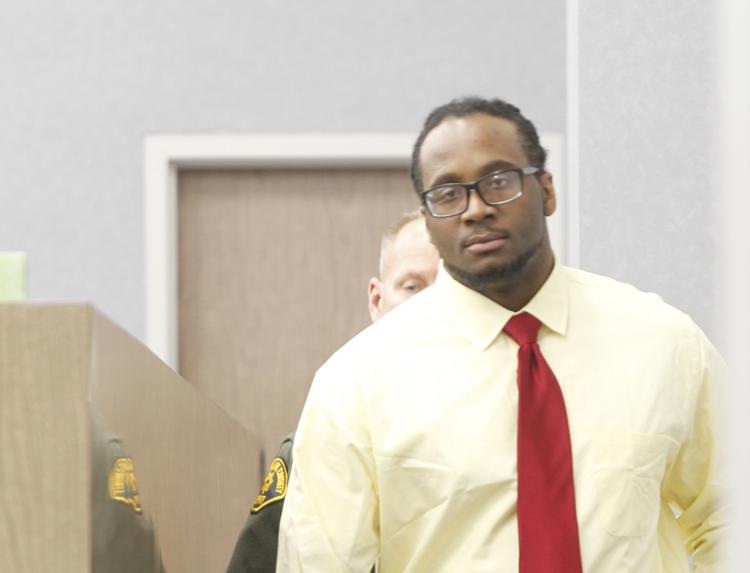 032118jr-robbery-court-2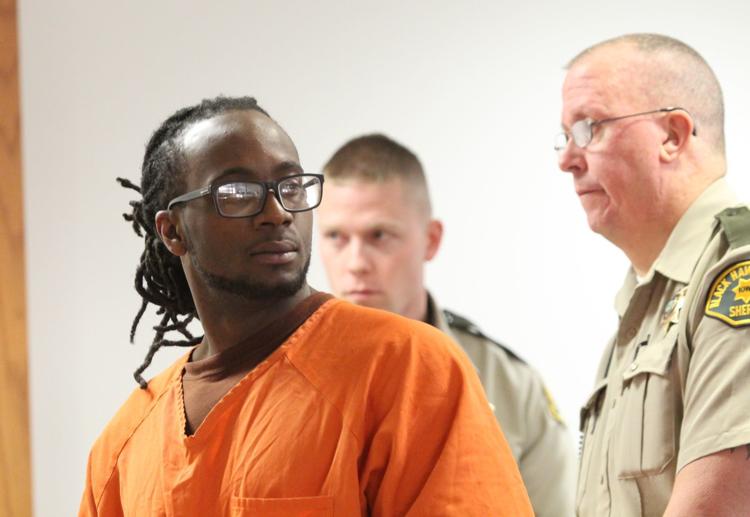 032118jr-robbery-court-3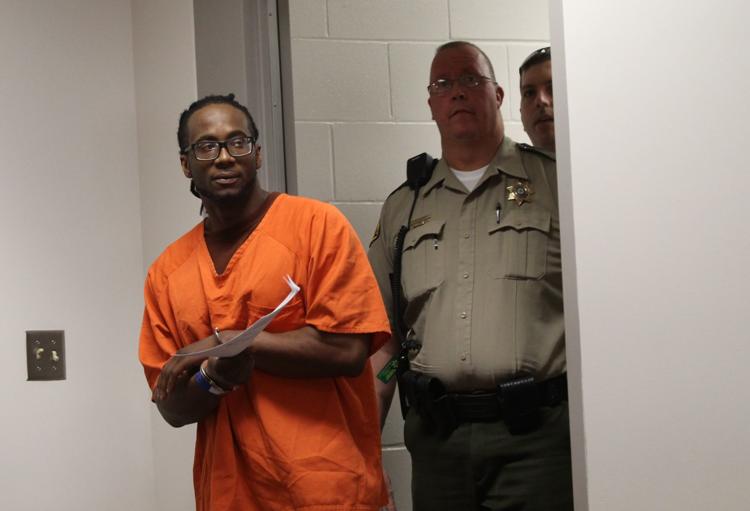 032118jr-robbery-court-1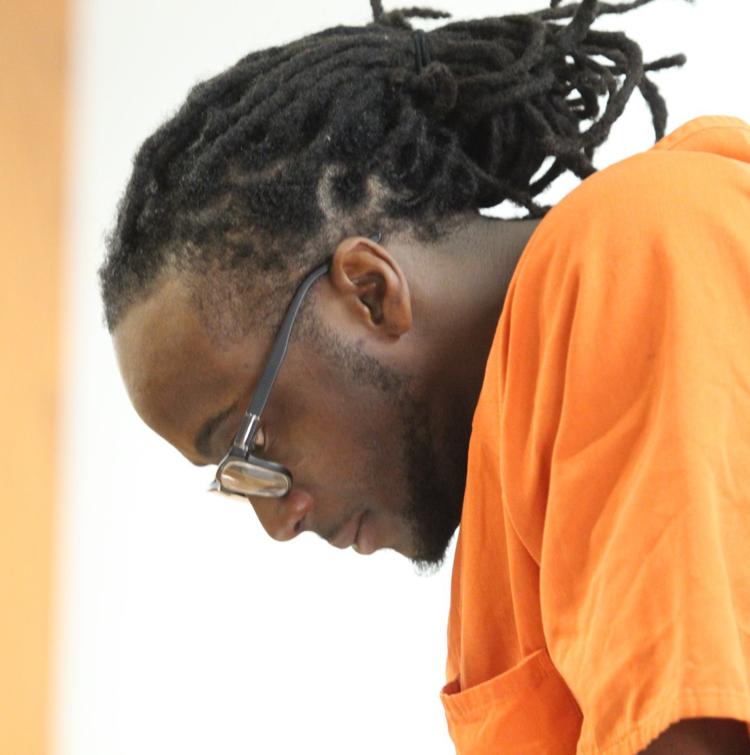 Jamar Ronod Wise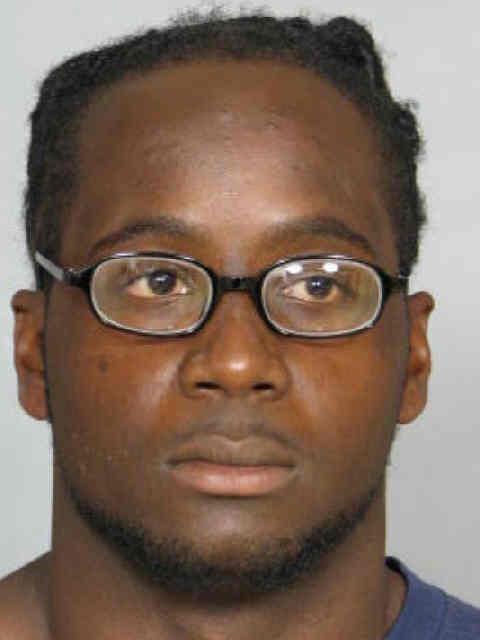 032018ho-jamar-ronod-wise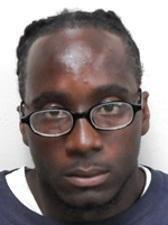 031016ho-jamar-ronod-wise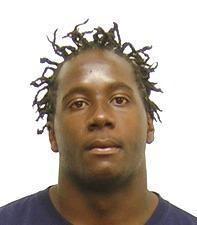 022718jr-robbery-broadway-2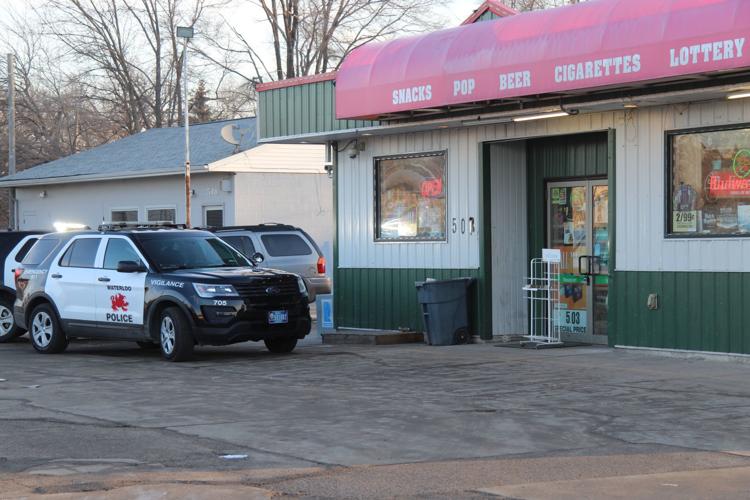 022718jr-robbery-broadway-1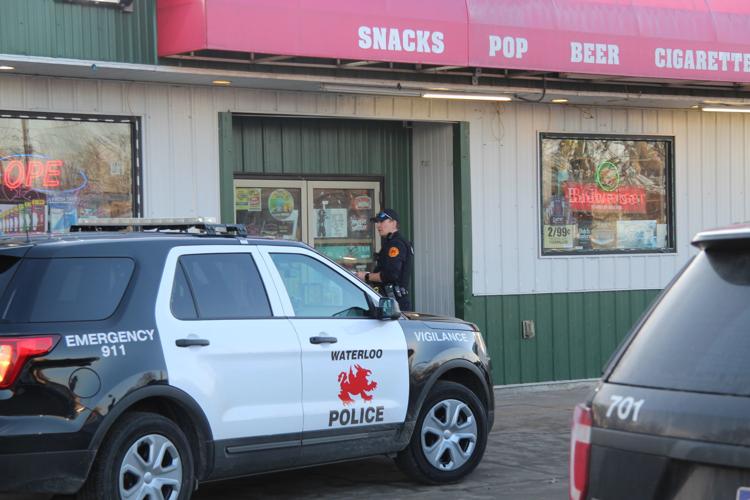 013118jr-lafayette-robbery-1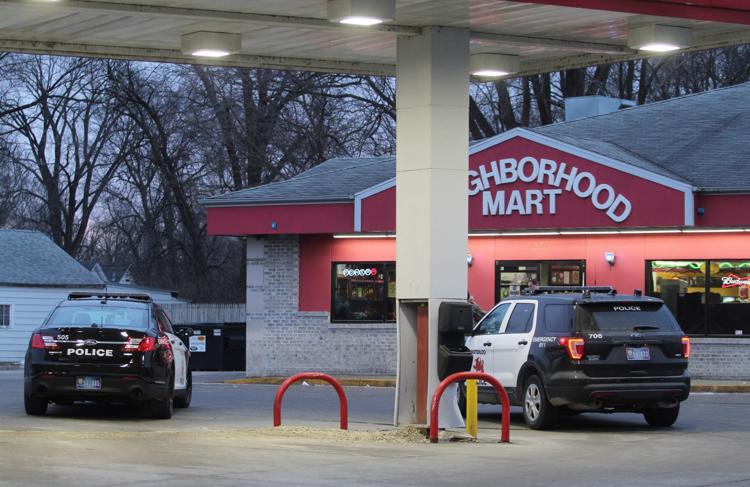 013118jr-lafayette-robbery-1