WATERLOO – A third person has been arrested in connection with an October assault outside a store that ended when the victim ran over himself.
Police allege Jason Leshawn Pritchard, 30, drove off in Lemuel Johnson's Mitsubishi Outlander when Johnson fell out of the vehicle after others attacked him.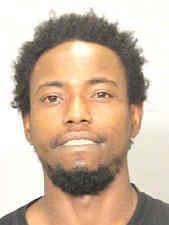 On Wednesday, police arrested Pritchard on a charge of operating a vehicle without owner's consent. Bond was set at $2,000.
You have free articles remaining.
According to police Johnson, 34, had just left the Prime Mart convenience store on Oct. 3 and was entering his vehicle when several people approached him, opened his door and began hitting him.
The vehicle started backing up, Johnson fell out, and some of the assailants were knocked down, police said.
When the attackers fled, Pritchard drove off in the Mitsubishi, which was found a few blocks away on Columbia Street, still running.
Johnny Wayne Caldwell and Laquilla Deshay Holmes were arrested for burglary for forcing their way into the vehicle during the attack.