ELDORA – Prosecutors want a 9-year-old boy to be able to testify by closed-circuit TV when his father and father's fiance go on trial on kidnapping and child endangerment charges.
But defense attorneys say the arrangement would violate the father and fiance's right to face their accuser in court.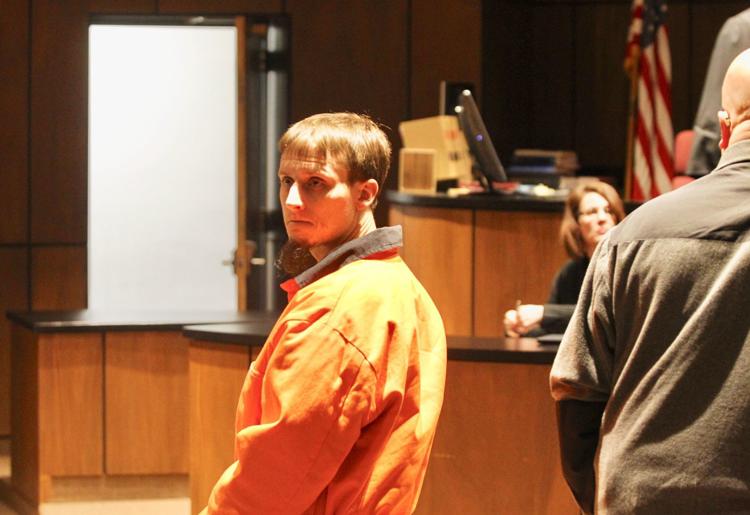 Alex Craig Shadlow, 30, and Traci Lynn Tyler, 39, of Ackley, are accused of making his son sleep in a locked enclosure under the basement steps in 2017 as punishment and starving him, and Shadlow's trial could begin as early as January.
On Friday, a therapist who has been working with the boy said he might be further traumatized if called to recount the alleged abuse in open court with his father or Tyler present.
"(He) has not progressed through treatment enough to feel safe and secure to come face-to-face with either abuser, and I believe it would significantly create a stress response for him, and my guess is most likely he would shut down and be unable to speak or even be in the same room," said Kate Haberman with Monarch Therapy Services.
She said she diagnosed the child with post traumatic stress disorder and disrupted attachment. She said the boy's post traumatic stress came from abuse at the hands of Shadlow and Tyler.
You have free articles remaining.
ACKLEY – An Ackley couple has been arrested for allegedly locking a boy in an enclosure in t…
"He has identified that both Traci and Alex are significant threats to him," Haberman said.
Assistant Attorney General Laura Roan said the boy has already testified via two-way video stream from a separate location during depositions to prepare for trial. Haberman said there didn't appear any further trauma from the process.
Under cross examination by the defense, Haberman said she didn't agree with diagnoses from other professionals who didn't find post-traumatic stress.
According to statements in court, Shadlow had voluntarily placed the boy in foster care in September 2017, which was before his July 2018 arrest. During that time, the father took part in Department of Human Services monitored visits with the boy. The defense said where no issues during the visits.
District Court Judge James Ellefson took the matter under advisement and will rule at a later date.