NEW HAMPTON — Witnesses said Dalton Adam was trying to keep his younger friend out of trouble and calm him down hours before the two delivered a fatal beating to the boyfriend of his friend's mother.
Adam, 19, is charged with first-degree murder in the death of 46-year-old David Hansen.
Assistant Attorney General Scott Brown said Adam and Jacob Seelinger went to Hansen's home on Old Stage Road in Decorah on the night of July 12, 2018, and Hansen was knocked down in an ensuing scuffle and repeatedly hit and kicked while he was defenseless on the ground.
"David Hansen never really had a chance to defend himself," Brown said.
Hansen never regained consciousness and died of his injuries in August 2018.
Adam, who left the scene and was detained in Prairie du Chien, Wis., where he was apparently living at the time, admitted to investigators he punched Hansen 20 to 30 times and kicked him eight to 10 times, Brown said.
Hansen's blood was found on Adam's hands, clothing and shoes, he said.
"Without Jacob Seelinger and without Dalton Adam together, David Hansen, for all intents and purposes, would still be alive today," Brown told jurors during opening statements.
He said Jacob Seelinger was upset at Hansen because of earlier incidents between Hansen and his mother.
"Dalton Adam provides this additional support and muscle for the confrontation," Brown said.
Defense attorney Melissa Anderson-Seeber admitted Adam threw a strong punch that knocked Hansen down. But she said that was after Hansen had punched Adam in the face, bloodying his nose.
"He justifiably punched David Hansen back," Anderson-Seeber said.
She said Adam's single punch caused Hansen to fall and hit his head on the concrete, which she said caused the brain injury that ultimately led to Hansen's death.
You have free articles remaining.
She said Adam started that night wanting only to hang out with his friends at the county fair.
"When he left his home on that day … he never intended that he'd end up with a bloody nose and be forced in a situation where he hit back," Anderson-Seeber said.
Jacob Seelinger, 18, was found guilty of second-degree murder in the case during a separate trial earlier this year.
On the stand Wednesday, Seelinger's mother, Calista Seelinger, said her relationship with Hansen was sometimes tumultuous, and on one occasion she landed in the hospital.
On July 12, 2018, a restraining order was supposed to keeping them apart, but she was at his home. An argument broke out, he got physical, and she left, she said.
She met her son and Adam at the Winneshiek County Fair, where witnesses said Jacob Seelinger had been causing trouble, at one time punching through a vehicle window at a person inside.
Witnesses said Jacob Seelinger was agitated, and Adam had been trying to calm him. They left for Casey's General Store, just up the road from Hansen's home, said a friend who was driving. They tried to remove Jacob from her car, but he insisted on going to Hansen's.
The driver said she reluctantly drove to Hansen's and dropped off Calista and Jacob. She said Adam decided to join them, telling the driver he had to stick with his friend, referring to him as his "little brother."
Calista Seelinger said she went inside to see Hansen, and the two teens remained outside. Someone started throwing things at the house, and Hansen exited. Anderson-Seeber said Hansen started taunting them, and a struggle broke out between Hansen and Jacob Seelinger.
Calista Seelinger said she saw Adam punch Hansen, and Hansen went to the ground. Adam continued to punch and kick Hansen as she tried to protect him, she said.
Trial is scheduled to continue Thursday in Chickasaw County District Court.
120319ho-dalton-adam-sentencing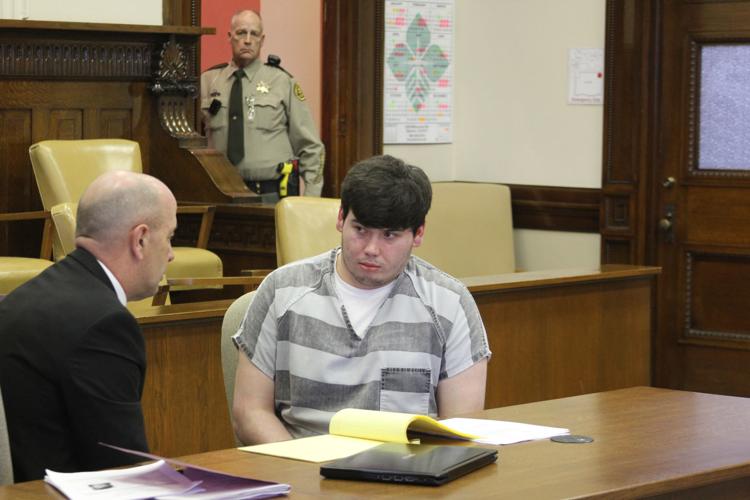 110419jr-dalton-adam-verdict-2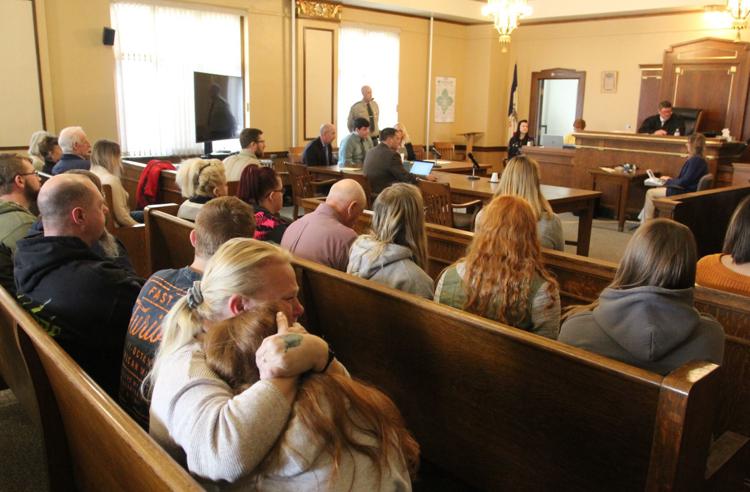 110419jr-dalton-adam-verdict-3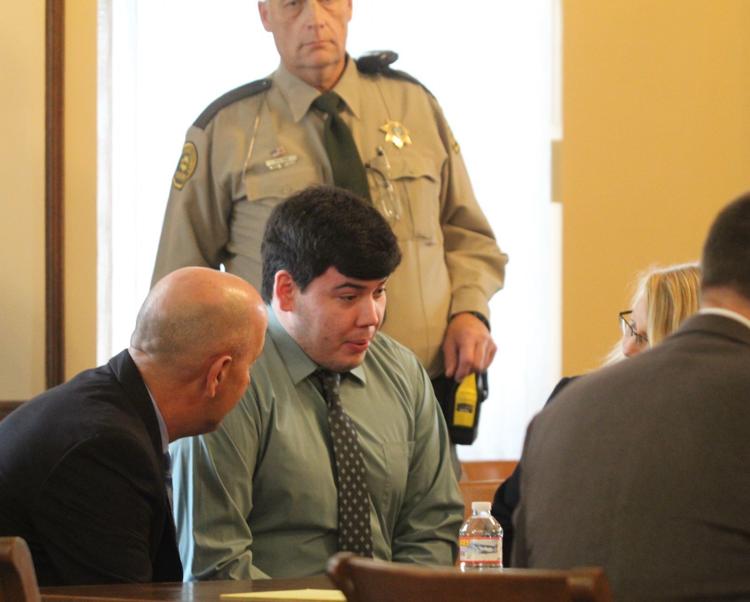 110419jr-dalton-adam-verdict-4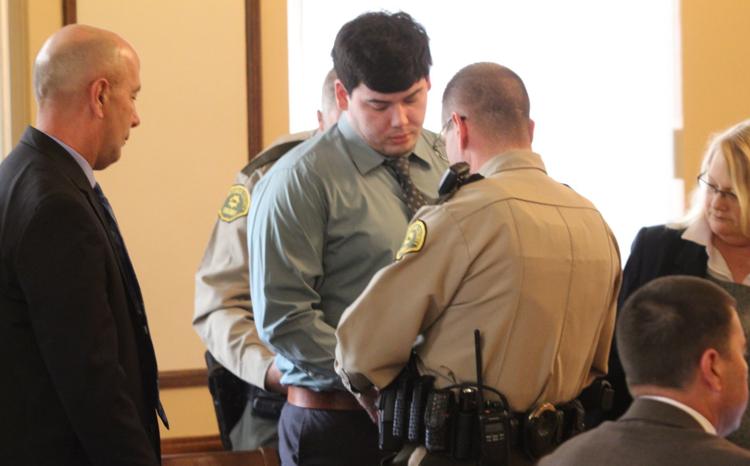 110419jr-dalton-adam-verdict-1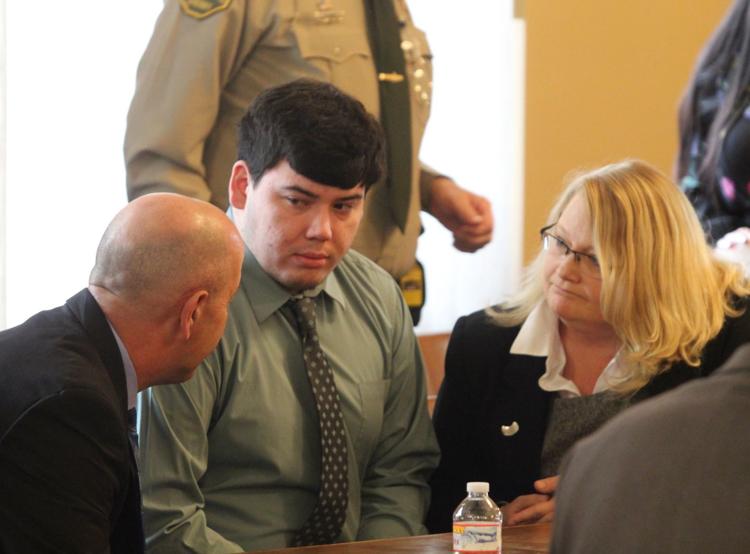 110119jr-dalton-adam-2.jpg
110119jr-dalton-adam-1.jpg
110119jr-dalton-adam-4.jpg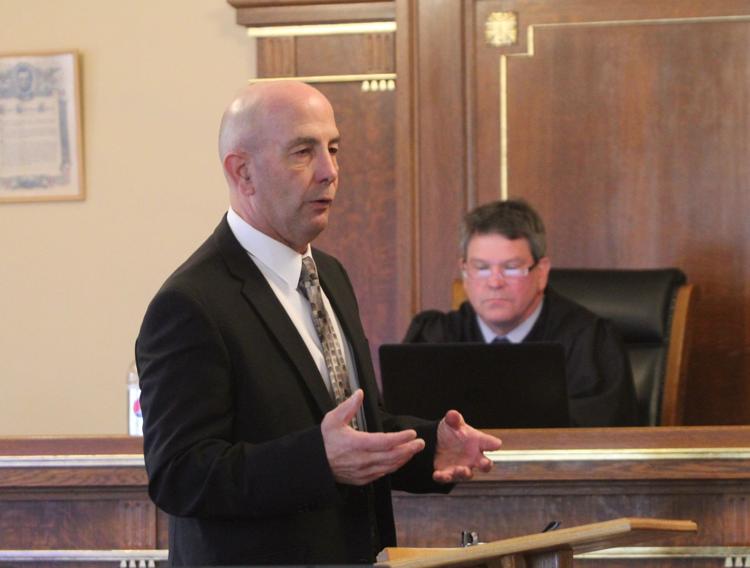 110119jr-dalton-adam-3.jpg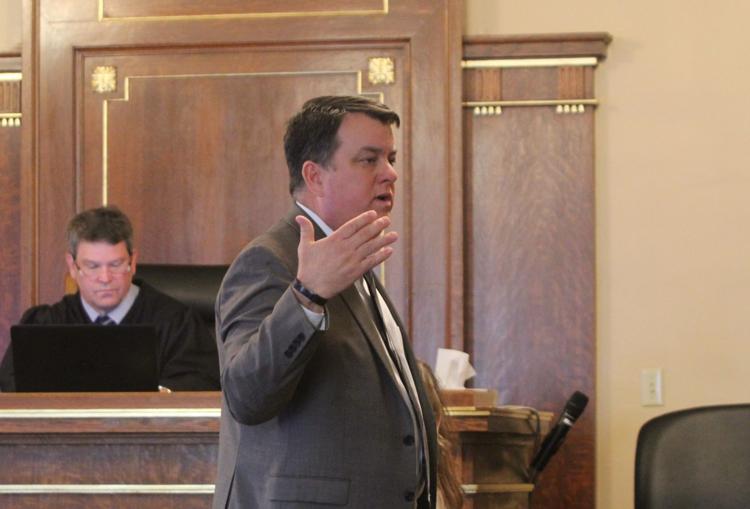 103119jr-dalton-adam-trial-4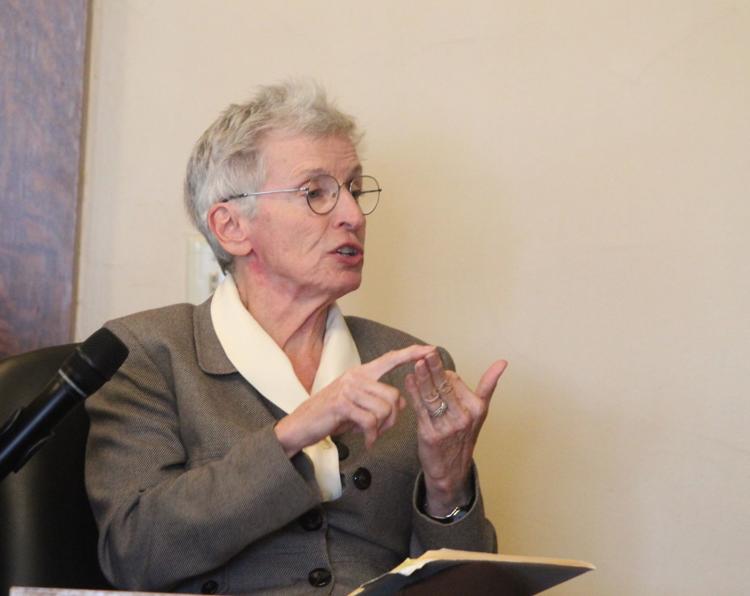 dalton-adam-mug
103119jr-dalton-adam-trial-2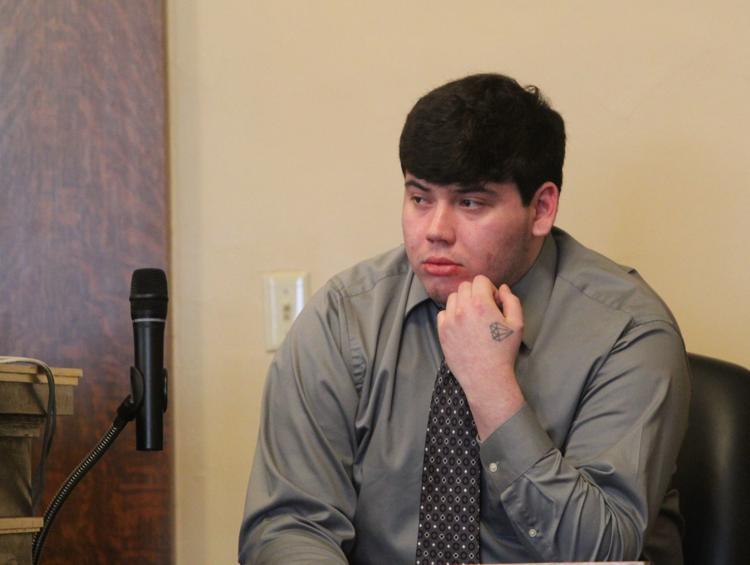 103019jr-dalton-adam-trial-6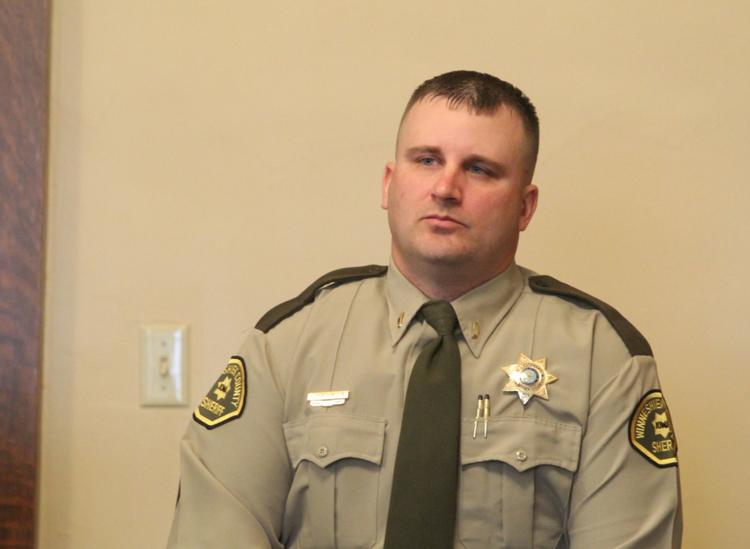 103019jr-dalton-adam-trial-5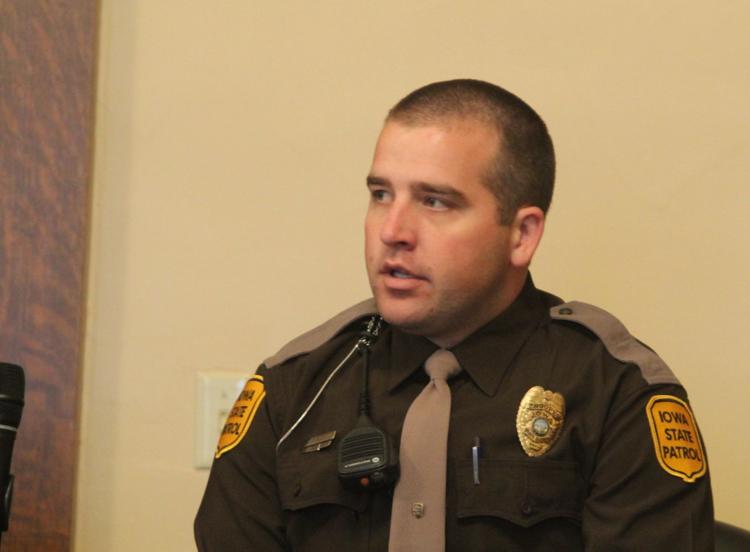 103019jr-dalton-adam-trial-4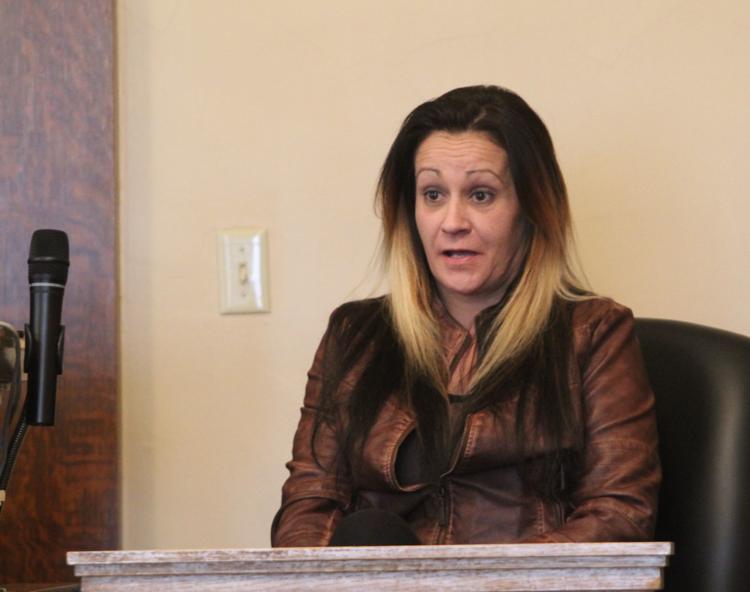 103019jr-dalton-adam-trial-1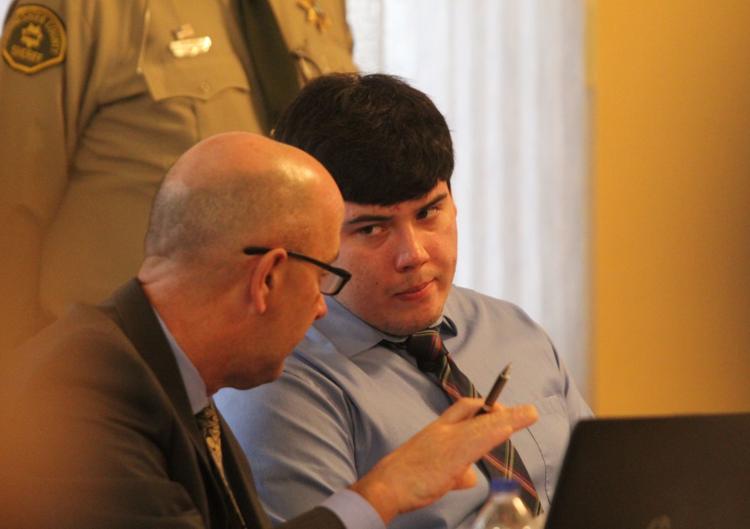 103019jr-dalton-adam-trial-2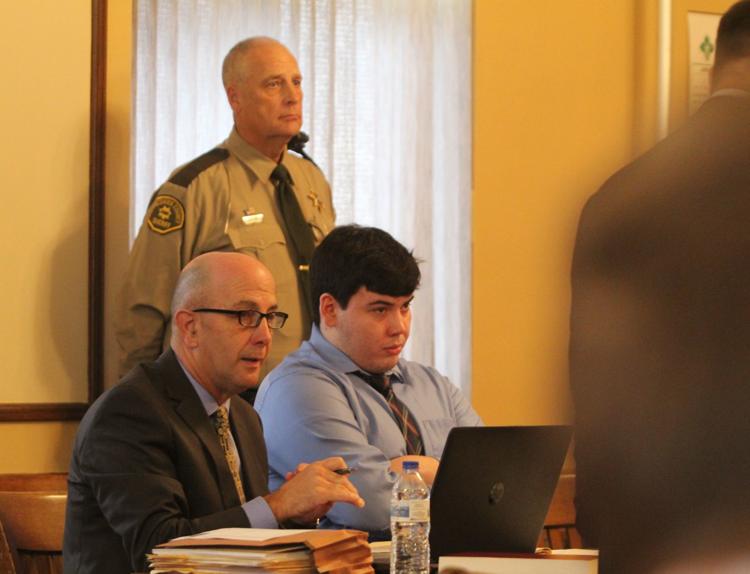 103019jr-dalton-adam-trial-3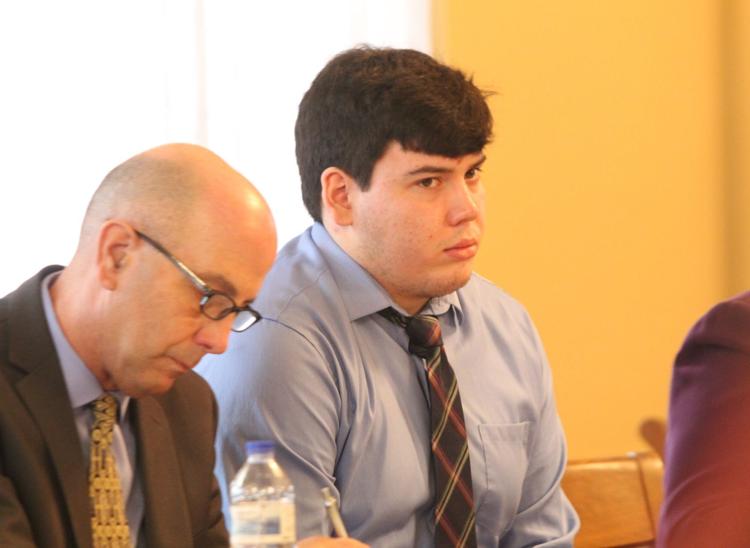 Jacob Taylor Seelinger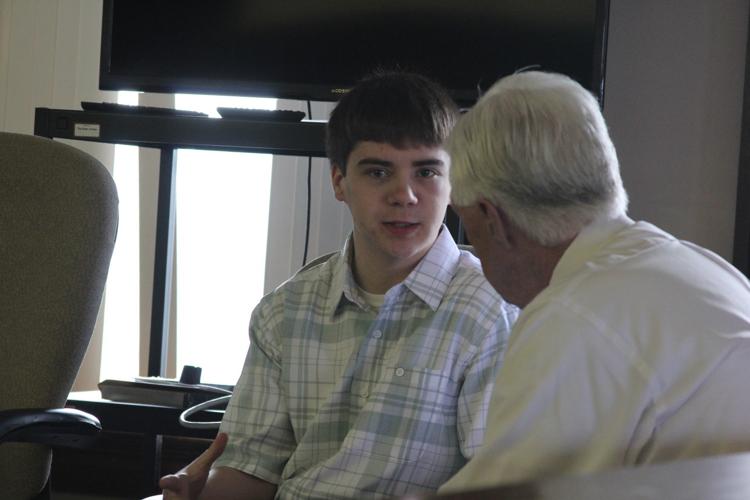 Dalton James Adam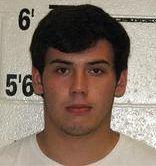 Dalton James Adam