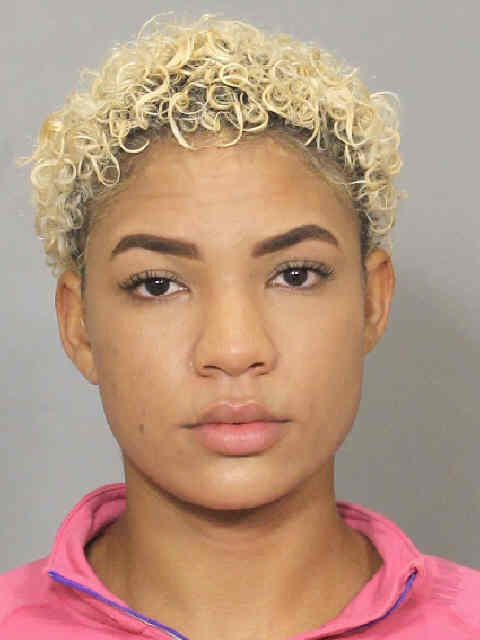 WATERLOO – A Waterloo woman has been sentenced to prison for failing to pull over after hitting a Cedar Falls bicyclist who later died.
In a tear-filled hearing Monday, relatives of cyclist 45-year-old Gerrick Stotser said motorist Frankie Mae Price, 27, deserved more than the five years behind bars that was the result of plea negotiations between prosecutors and the defense for a plea to leaving the scene of a fatal accident, a felony.
"Our family will never be the same," said Kevin Chaplin, Gerrick Stotser's step-father, calling the sentence an injustice.
But others told the court they forgave Price, herself a mother to a young son.
"We don't have any harsh feelings towards you," Keghan Stotser, Gerrick's oldest daughter, told Price. "We don't feel your son should be missing you."
"I don't think anybody should be punished for an accident," daughter Regan Stotser said.
Gerrick Stotser's brother, Sean Stotser, said Gerrick, who suffered from bipolar disorder, had sold his car and chose to ride a bike as a way to increase his exercise as he balanced his diet, his medication and his fitness. He said Gerrick Stotser reached out and supported others in the same situation.
Relatives said Gerrick had fallen away from his family and didn't have contact with his children for years, but just before his death was taking steps to reunite and mend the relationships.
After the fatal accident, Keghan said, she heard from so many people about the good things her father had done that she now feels closer to him.
Price apologized for her actions.
"I am so sorry I caused this pain and suffering," Price said, breaking down in tears. "It was never my intention to hurt anyone."
She said her fear and anxiety selfishly consumed her immediately following the crash.
"Just know I wish I would have stayed," she said. "I'm here to take responsibility and do whatever I have to do."
Authorities said Price was driving her Honda Accord on Greenhill Road near Progress Avenue around 12:40 a.m. Feb. 2 when she struck Gerrick Stotser. She left the area, leaving him vulnerable to be struck by other vehicles.
Price called 911 about an hour later to say she had hit someone, but by then Gerrick Stotser had already been struck by other vehicles whose drivers had called police.
The five-year sentence was agreed upon by the state and the defense, and it was formalized during Monday's hearing. Corrections officials had recommended probation in a presentence report, according to statements during the hearing.
Gerrick Stotser's estate filed a negligence suit against Price and another motorist, but the civil suit was put on hold after Price filed for bankruptcy, according to court records.