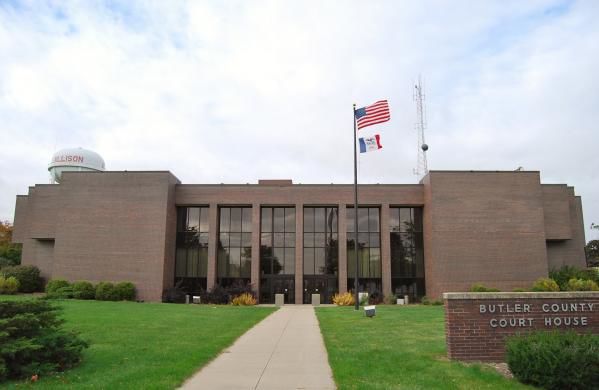 PARKERSBURG – A Waterloo man has been arrested for allegedly opening fire at Parkersburg home where his ex-wife was Tuesday.
Children were inside the Third Avenue home that was hit by seven 9 mm bullets, but no injuries were reported, according to court records.
The alleged gunman, 53-year-old Timothy Eugene Ovel, of 309 Rachel St., was arrested for reckless use of a firearm, carrying weapons in proximity to a school, domestic assault with a weapon, child endangerment, going armed and intimidation with a weapon.
Authorities allege Ovel and others were involved in a family disagreement, and he drove to the home around 12:40 p.m. Tuesday. The dispute continued, and his ex-wife closed the door on him, according to court records.
Ovel attempted to force his way in the house, and when he wasn't successful, he loaded a handgun and fired into the door while his ex-wife and their daughters were inside, records state.
When authorities arrived, Ovel unloaded the weapon and set it down, records state.
Butler County sheriff's deputies found additional ammuntion, emergency first-aid equipment and body armor plates in a bag outside the home, records state.
Sign up for our Crime & Courts newsletter
Get the latest in local public safety news with this weekly email.