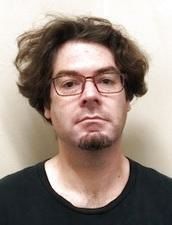 OELWEIN -- An Oelwein man has been sentenced to prison for shooting at two men during an argument over a crash.
Ross Ian River Cashen, 39, had been arrested for attempted murder, but he pleaded to lesser charges of assault during a felony, felon in possession of a firearm as a habitual offender and going armed.
On Feb. 3, he was sentenced to 15 years in prison, and he will have to serve three years before he is eligible for parole.
Court records allege Chris Boorman has approached to Cashen on Aug. 1 to talk about an earlier crash that damaged Boorman's vehicle. Cashen allegedly fired at Boorman and David Gyorko, emptying his .40-caliber Springfield handgun, records state.
The two then threw Cashen to the ground, and when he regained his footing, he ran into an apartment and retrieved a knife and threatened to stab them. Police later found Cashen and arrested him.
Authorities said Cashen is prohibited from handling firearms because of previous convictions for lascivious acts with a child, eluding and assault on a peace officer.
Photos: Guns in Northeast Iowa crime cases