WAVERLY – After a night in the farm fields and backwoods of rural Bremer County, two people sought following a high-speed chase stemming from a burglary investigation were located Thursday.
Jeffrey Allen Geiger, 31 of Voorhies, formerly of Cedar Falls, was charged with third-degree burglary and fifth-degree theft in Bremer County and held on $5,300 bond. Charges are also pending in Black Hawk County.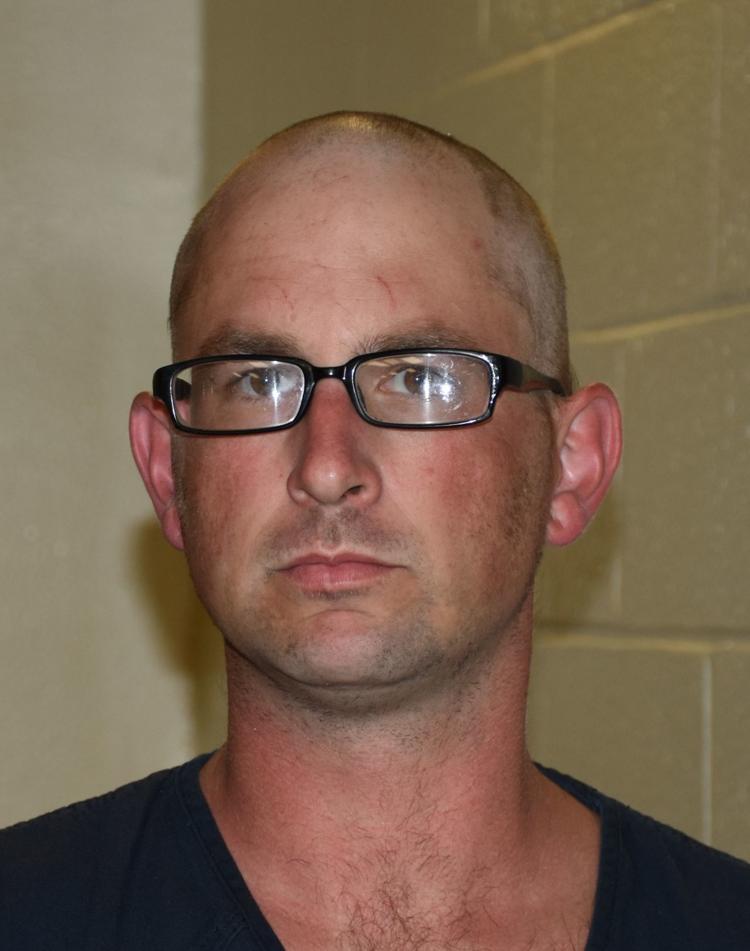 The woman, who was not immediately identified and wasn't charged, was detained around 11 a.m. Geiger was captured about a two hours later. Neither put up a fight, according to authorities.
"I think it was a long night for both of them," said Capt. Mark Herbst with the Black Hawk County Sheriff's Office.
The manhunt, which started Wednesday evening with the search of a Waterloo motel room, ended when Bremer County residents spotted two suspicious people walking along Grand Avenue, a gravel road southeast of Waverly, on around 10:45 a.m. Thursday and called 911.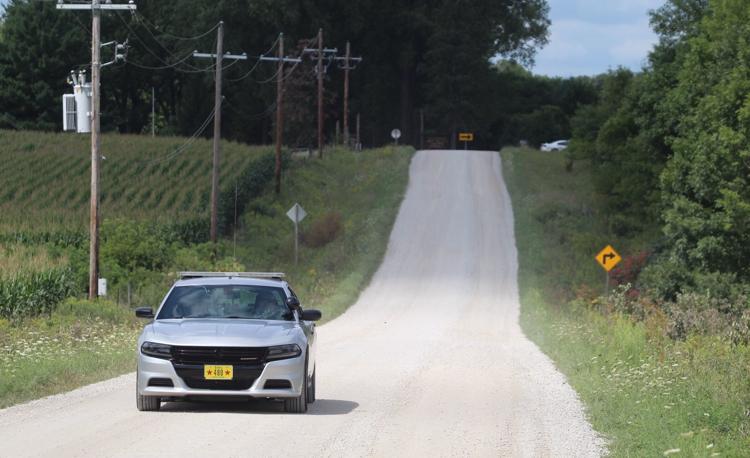 Bremer County deputies detained the woman, but the man had disappeared before they arrived.
Deputies with the Black Hawk and Bremer sheriffs' offices and troopers with the Iowa State Patrol set up a parameter around the area, and a State Patrol airplane took to the skies.
Authorities found Geiger when they checked a house on Hilton Avenue. Herbst said the residents were gone when he entered the home. He was transported to the Bremer County Jail.
You have free articles remaining.
Herbst said communication was essential during the search, and he credited dispatchers for both counties and the state patrol with providing the service.
Sheriff's deputies continue to ask residents in south and southeast rural Black Hawk County to check their property for any signs of burglary or missing equipment and valuables.
Investigators recovered a load of items from a Waterloo motel room that they believe are loot from recent break-ins.
Most of the items haven't been reported stolen, possibly because the owners haven't realized they have been victimized, Herbst said. He said residents in rural Black Hawk County should take stock of their property and report anything that's missing.
Deputies are also investigating a report of a burglary in the Washburn area discovered Thursday morning. It wasn't clear when that crime occurred or if it's related to the other thefts. They also recovered an older John Deere Gator on Wednesday at the scene where another UTV was reported stolen. Deputies continue to seek the John Deere's owner.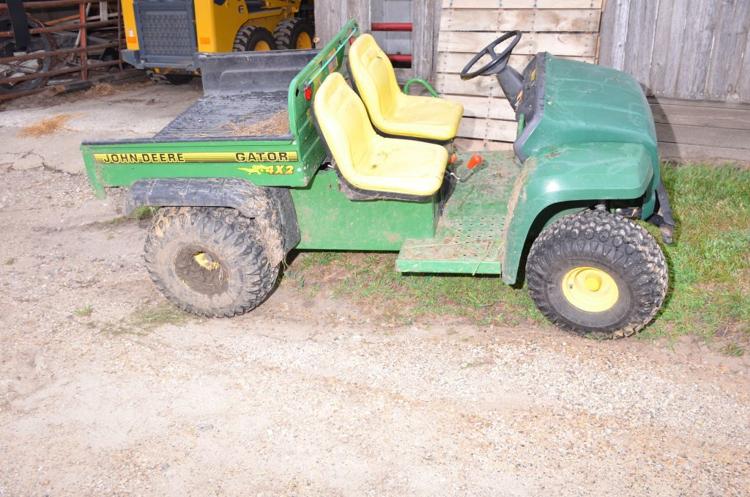 Black Hawk deputies were investigating a string of rural burglaries and vehicle thefts in recent days, including a 1 a.m. Wednesday chase involving a UTV on a gravel road that ended when the vehicle crashed into a tree and the driver ran off.
The investigation led deputies to a room at Motel 6 north of Waterloo on Wednesday afternoon. As deputies were preparing to execute a search warrant, the suspects arrived at the motel and then fled when authorities approached them at shortly after 6 p.m.
The chase headed up U.S. Highway 63 and onto gravel roads around Denver. Deputies found the fleeing vehicle engulfed in flames southeast of Waverly in an area near the Rail Trail and 39th Street. The occupants had fled on foot.
Deputies from the Bremer County Sheriff's Office joined in the manhunt, as did an Iowa State Patrol airplane with infrared imaging. Law enforcement drones and K-9 units were also involved.
Other agencies assisting the operation included Waverly Police and Denver police departments and the Iowa Department of Natural Resources.