WATERLOO – A former University of Northern Iowa quarterback was shocked with a Taser and arrested after he allegedly refused to remove his pistols or leave the Isle Casino Hotel on Monday night.
The man became uncooperative with officers and refused to give his name to police and court officials but was identified by authorities as 28-year-old Tirrell Donte Rennie. He was arrested for interference while armed, a felony, and misdemeanor trespassing after he wouldn't leave the hotel and indicated he would become aggressive if he was detained, according to court records.
He remained in the Black Hawk County Jail as of Tuesday morning. During an initial appearance in the jail courtroom, Rennie refused to identify himself or respond to the judge and began to walk away before deputies redirected him, according to court records.
Judge Linda Fangman found him in contempt for refusing to answer questions, and he was sentenced to 180 days in jail. Fangman also raised his bond on the interference charge from $5,000 to $100,000 cash only.
Rennie — who arrest reports show has a Waterloo address and also indicate he is "homeless" and who told police he was from Florida — played for the UNI Panthers football team in 2010 and 2011. He had lived in North Lauderdale, Fla., and played for Ellsworth Community College before coming to UNI, where he majored in criminal justice, according to the UNI website.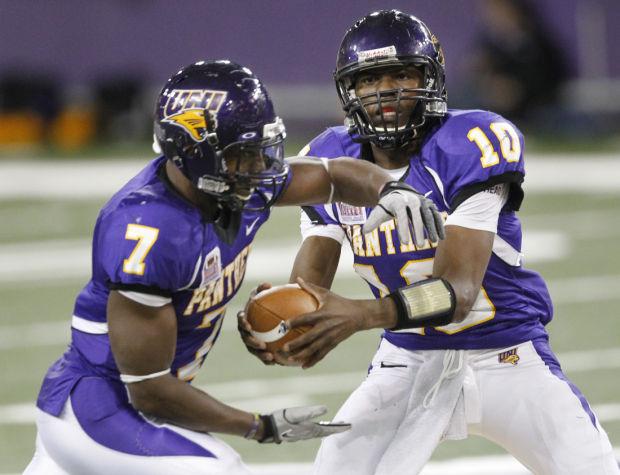 According to police, Rennie had a permit to carry weapons. Sheriff Tony Thompson confirmed the permit, issued in February 2015, was suspended Tuesday morning pending the outcome of charges from the Monday night incident.
Rennie had rented a room at the hotel, police said, and around 8:10 p.m. hotel staff called Waterloo police after someone noticed one of Rennie's holstered handguns while he was in the establishment's lobby area. Police said Rennie was asked to place his guns in his vehicle or leave the hotel.
"They asked him to leave, he said no. They asked him to put it in his car, he said no," said Capt. Joe Liebold with the police department.
After about a half-hour of refusing to leave or stow the firearms, Rennie was told he was no longer allowed on Isle property, but he refused to leave, according to court records. Rennie, who was described as being calm during the encounter, allegedly told officers he would become physically aggressive toward the arresting officers — Leibold said he told the officers he could easily hurt them — and he was Tasered and placed in a squad car, records state.
Police said Rennie was carrying a .40-caliber Springfield handgun and a 9 mm Smith & Wesson handgun. Leibold said at least one of the weapons didn't have a magazine in place, but it wasn't clear if it had a round in the chamber.
In his hotel room, police found a rifle. Leibold said the rifle wasn't functional because it was missing the bolt.
It wasn't the first time police seized a firearm from Rennie. On May 1, 2016, Waterloo police were called shortly before 1 a.m. to a report of a man who had allegedly made threats to harm himself. They found Rennie inside a vehicle in a parking lot in the 3700 block of Sager Avenue outside the apartment complex where he lived at the time, Leibold said.
You have free articles remaining.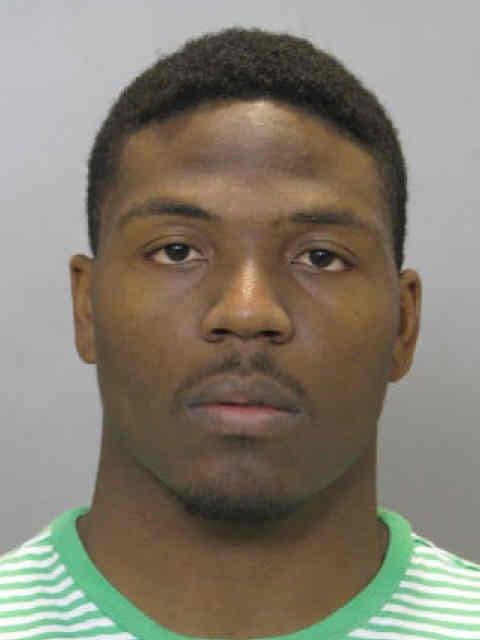 Rennie was taken to Covenant Medical Center for an evaluation, and officers found a .40 mm Springfield pistol in the vehicle. The weapon was seized for safekeeping.
No charges were filed, and in November 2016 Rennie went to court to reclaim the gun. A month later, a judge ordered the gun returned because Rennie had no felony or domestic violence charges that would preclude him from possessing guns, and prosecutors said the pistol wasn't part of a pending criminal case.
Sheriff Thompson said his office wasn't notified about the May incident. He said carry permits are good for five years, and deputies review permits when they are notified of possible issues, but his office doesn't have the capacity to continually review each permit each day after the permits are issued.
After learning of the May incident Tuesday, Thompson said he reran Rennie's background check and said the May incident wouldn't have affected his permit standing.
Iowa Racing and Gaming Commission rules prohibit firearms in casinos, said Ross Loder, the Iowa Department of Public Safety's bureau chief for weapon permits. He said nothing in the Omnibus Gun Bill passed by the Legislature in 2017 changed the rules.
As for non-casino areas of a hotel, the 2017 law also did nothing to preclude private property owners from barring weapons on their grounds, he said.
"Any private property owner, it could be a corner convenience store or a grocery store or a bar or any kind of business … the owners could establish a prohibition and terms and conditions for the presence of a person at the facility," Loder said. He said if a person carries weapons contrary to those terms, it wouldn't be a weapons law violation or a permit issue, it would be a trespass issue.
At UNI, Rennie was a dual-threat quarterback who made big plays with both his arm and his legs.
In 2010, Rennie became the first UNI quarterback to rush for 1,000 yards in a season with 1,291 and 15 touchdowns. He also passed for 1,543 yards and eight touchdowns, was named Missouri Valley Football Conference Newcomer of the Year and earned second-team All-MVFC honors while leading UNI to a 7-5 season and a playoff berth.
In 2011, Rennie again led UNI in rushing with 1,061 yards and nine TDs and passed for 1,802 and 14 scores on a 10-3 playoff team that also featured future NFL star David Johnson. Rennie was a first-team all-MVFC quarterback that season.
Prior to transferring to UNI, Rennie was a two-time All-America pick at Ellsworth Community College where he passed for 2,863 yards and 23 TDs, while rushing for 1,025 yards and 10 TDs as a senior. He broke the school record for total offense in one game with 557 total yards (460 passing and 97 rushing), set the single-season total offense record with 3,888 yards, accounted for 73 touchdowns and over 7,300 yards of total offense while setting 13 school records in a two-year span and led the nation two years for in a row in total offense.
Sports editor Doug Newhoff contributed to this report.