WATERLOO – After a Monday armed home invasion in Waterloo and a high-speed chase through two counties on Wednesday, a Cedar Falls man quietly surrendered to authorities during a Thursday morning traffic stop.
Authorities allege Joshua Bo Truax was brandishing a stolen AR-15 style rifle when he and three others forced their way into a Western Avenue home Monday night. A bullet apparently grazed the face of one of the people inside the home when a struggle broke out, and Truax fled before police arrived.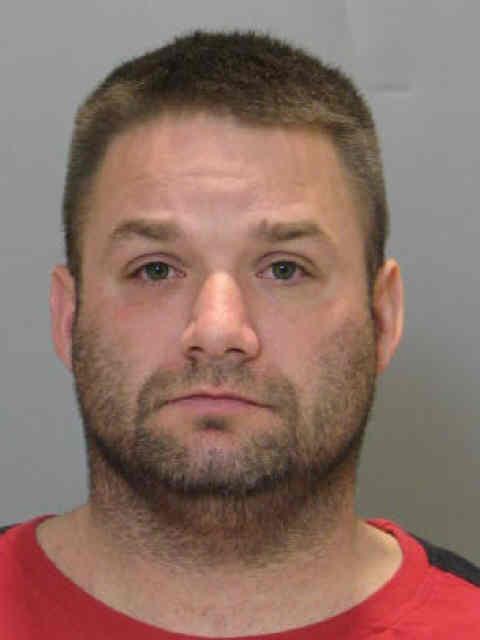 On Thursday morning, Black Hawk County sheriff's deputies arrested Truax, who was the last of the four to be taken into custody in the bungled home invasion.
Truax, 36, of Cedar Falls, is charged with felon in possession of a firearm, assault while participating in a felony, first-degree burglary, and intimidation with a weapon. He is also charged with eluding after a Wednesday night high-speed chase and is being held on a parole violation warrant in an unrelated case.
Three others arrested in connection with the Western Avenue crime include James Welton of Independence and Larry Clayton of Hazleton, who were apparently trapped inside the home when police, alerted to the gunshot, pulled up. Truax and Cassandra Wright fled the home, and Wright was arrested Tuesday night, police said.
Police seized the rifle, which had been reported stolen in the St. James, Minn., area and a 9 mm Springfield XD handgun that had been stolen during a Cedar Falls home burglary earlier this month.
Police had been looking for Truax since the Western Avenue home invasion, and on Wednesday night around 9 p.m., an Evansdale officer attempted to stop a black BMW 330i he was driving in the 3100 block of Lafayette Road.
The pursuit reached speeds of 130 mph in a 55-mph zone and entered into Buchanan County. It ended when the BMW crashed into a ditch at the corner of 175th Street and Fairbank-Amish Boulevard east of Littleton. The driver ran off and disappeared into a cornfield.
Then on Thursday morning, authorities got a call from someone who believed they spotted him. Truax was a passenger in a black pickup truck when Black Hawk County sheriff's deputies pulled the vehicle over at U.S. Highway 63 and Dunkerton Road just outside of Waterloo at 9 a.m. Thursday. He was arrested without incident.
Truax had been out of prison for one year and two days when he was arrested Thursday, according to the Iowa Department of Corrections. He had been behind bars for felony drug offenses in Black Hawk County, according to court records.