WATERLOO — Aundrey Roberts Jr. was headed to the hospital with a wounded friend in the backseat when he realized he, too, had been shot.
"I just didn't feel it," Roberts, 24, told jurors Wednesday as trial continued for Armand Rollins, Shavondes Martin and Doncorrion Spates in the July 2016 shooting that claimed the life of Otavious Brown.
Only moments earlier, Roberts had been on the small side porch of his cousin's home at 817 Logan Ave. when he heard gunfire.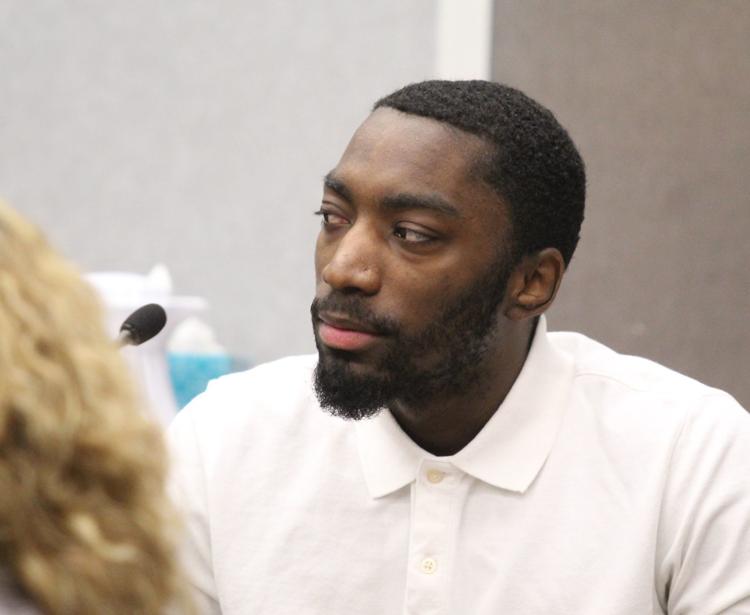 "I just heard a loud engine and gunshots," Roberts said. He said he jumped over the porch railing and ran to the backyard where he noticed Brown had been shot in the chest.
"He fell and was holding his chest," he said.
They piled into another friend's Audi and headed for UnityPoint-Allen Hospital. Brown was in the backseat. It was then, as Roberts was driving, he realized a bullet had struck his left foot in the back of his heel.
He helped lead Brown into the hospital, where Brown was later pronounced dead. Roberts said he didn't have any lasting injuries from his foot wound.
WATERLOO — One of the last things Raymond Birden Jr. heard his brother say was a warning.
You have free articles remaining.
Authorities said Spates, Martin and Rollins were in a northbound green Chevrolet Tahoe that opened fire on people who were hanging out in front of the Logan Avenue home. Also injured in the shooting was Dewon Campbell Jr., who was shot in the side and survived. The Tahoe's driver, Jacques Williamson, has pleaded to lesser charges and testified as part of the state's case.
Jurors on Wednesday also heard from neighbors and a passing motorist who were in the area during the shooting.
Shavonn Brandon said she was heading south on Logan when she heard gunfire and saw muzzle flashes coming from a hand extended from one of the windows of the oncoming SUV.
"When I see and hear the shots, I move out of the way," Brandon said. She said she drove up on the curb and stopped to make sure her children weren't injured. "I stopped my car, looked at my babies," she said.
She said she didn't see who was in the SUV.
A few doors down, Callen Culpepper and Milo Theroith were outside their home enjoying the nice weather when the shooting erupted. Culpepper said she recognized the sound of gunfire.
"I hear gunshots a lot in that block," she said. She ran for the safety of her house.
Both Culpepper and Theroith said they noticed a dark green Tahoe driving down the street after hearing the shots.