WATERLOO -- It has been nearly six months since a bullet shattered the window of Micalla Rettinger's Jeep and struck her in the neck as she drove U.S. Highway 218 between Cedar Falls and Waterloo.
No arrests have been made in Rettinger's April 28 death. She was 25, a recent University of Northern Iowa graduate and softball standout who planned to attend dental school. She was living in Waterloo but worked in Cedar Falls.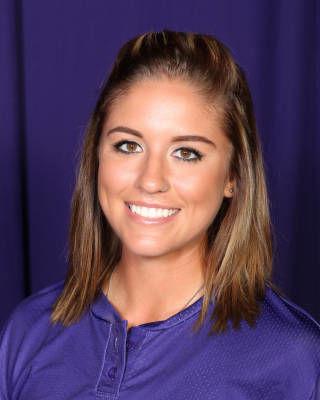 Little information about the ongoing probe has been released to the public, and while investigators continue to work leads, there is an air the case won't be solved anytime soon.
"I think every case is solvable. It's just a matter of getting the right information or the right physical evidence. We certainly would like someone to come forward with that piece of information," said Maj. Joe Leibold with the Waterloo Police Department.
Micalla's father, Dr. Steven Rettinger, said he is confident police are doing all they can.
In September, the family received her death certificate after the document was held up to wait for forensic testing.
"That was a little bit of closure," the father said. He said the Jeep is still impounded as evidence.
"Everyone is just trying to go on with life, but it's not the same. It never will be the same. It's what you have to get used to," he said.
The fatal bullet also struck Micalla Rettinger's boyfriend, Adam Kimball, who was in the front passenger seat, and doctors recovered parts of the projectile from his mouth during surgery. The pieces have been examined by ballistics experts at the Iowa Division of Criminal Investigation in Ankeny, and Leibold said they have a good idea what caliber may be involved -- a detail that isn't being shared with the public.
About two weeks ago, the bullet and other evidence was transferred to a Bureau of Alcohol, Tobacco and Firearms lab for further testing, Leibold said. He said the bureau has additional capabilities.
The perplexing part about the shooting is the apparent randomness, given the time and location.
Micalla Rettinger, her boyfriend, their dog and a friend in the backseat were heading home after working at Mulligan's restaurant and bar in Cedar Falls. Police have said there hadn't been any trouble at the bar that night, and Rettinger and her friends weren't the kind to have enemies.
The shot came in the darkness at 2:30 a.m. as the southbound Jeep passed over the remote, wooded area adjacent to George Wyth State Park and Brinker Lake. Initial reports were that there were no other vehicles in the area.
"I think it must have been some kind of fluke. Normally it's pretty peaceful down here," said a woman who lives in one of the few houses nearby.
Leibold said they haven't determined what ranges may be involved.
"That's largely because the ballistics is still up in the air. Hopefully the ATF will be able to shrink it for us," Leibold said.
"Even a .22-caliber bullet will travel a long ways. … If you're under the theory that it's just a random thing, that makes a big circle," he said.
Police haven't seized any guns related to the case, but every firearm police recovered in other investigations is entered into a federal database for comparison with active cases, Leibold said.
Police continue to follow tips and other leads.
"We've talked to a lot of people. I wouldn't say we questioned suspects or anything. As leads come up, we interview people just to narrow it down," he said.
Shortly after the Highway 218 shooting, investigators looked into possible links with another apparently random shooting in the South. But as the southern case continued to develop, it became clear it wasn't related, Leibold said. He said the FBI is aware of the Highway 218 case and will alert Waterloo investigators if they see anything similar elsewhere in the country.
Meanwhile, Crime Stoppers' reward for information leading to closure remains at $58,000.
Tips flooded in after the shooting. They have since slowed but periodically come up, usually following news accounts of the case, said Investigator Brice Lippert with the Waterloo Police Department.
Those with information are asked to call the Investigations Division at (319) 291-4340, ext. 7, or Cedar Valley Crime Stoppers at (855) 300-8477. Tips may also be sent with TipSoft or by texting the word CEDAR plus the information to CRIMES (274637).
Sign up for our Crime & Courts newsletter
Get the latest in local public safety news with this weekly email.