WATERLOO – A sex offender who was at shot by a sheriff's deputy during a November pursuit has been sentenced to prison.
Eric John Norelius, 36, was sentenced on Friday to five years in prison on an unrelated charge for violating sex offender registration by not notifying authorities of a Chevrolet Impala he had been driving in May.
Under a plea agreement, the jail time will run concurrent to lesser sentences for misdemeanor eluding and driving while barred in connection with the 30-minute pursuit. It will also run concurrent with another five-year sentence out of Delaware County for violating the sex offender registry by disappearing to Manchester after posting $4,000 bond following the chase.
WATERLOO – A Waterloo woman said there was no reason for a sheriff's deputy to shoot at her …
In the pursuit, Waterloo police had attempted to pull over a Ford F-150 pickup Norelius had been driving for speeding on Waterloo's north end on Nov. 22. The truck drove through a parking lot and then headed into rural Black Hawk County before returning to Waterloo.
The pursuit entered the area of Cedar Bend Street and Longfellow Avenue where Deputy Joe Schmidt and a Waterloo officer were out of their vehicles setting up Stop Sticks. The truck left the road and crossed a grassy area near the deputy, who fired, striking the vehicle.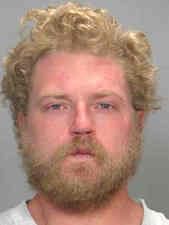 Norelius wasn't hit by gunfire and continued driving to an Allen Street home where he was taken into custody.
Schmidt has since returned to duty following an internal affairs investigation, according to authorities.
Norelius' five-year sentence will also run concurrent with a misdemeanor assault arrest for a July 29, 2017, incident where he and another man are accused of assaulting another registered sex offender who was the estranged husband of the woman Norelius was dating at the time. In that case, the victim told police he had been attacked by two men when he came home from work, with one man grabbing him from behind and choking him with a dog leash and the other striking him in the head with an unknown object.