WATERLOO — A Waterloo man has been charged in connection with a 2017 bank holdup.
A federal grand jury indicted Steven Lee Sisk, 54, on one count of bank robbery Feb. 5.
The charge remained under seal until Monday, after Sisk was taken into custody by Waterloo Police. Sisk is currently in the Linn County Jail awaiting an appearance in U.S. District Court in Cedar Rapids.
The investigation involved work by Waterloo Police and the FBI.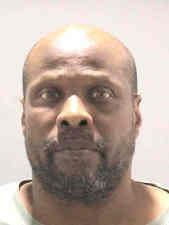 Sisk, of 1049 Linn St., is accused of robbing Regions Bank, 412 Mulberry St., on Aug. 3, 2017. Authorities said the robber displayed a small handgun and left with an undisclosed amount of money.
The suspect had a distinctive scar on an arm and gold in a front tooth.
Images from the bank's security cameras were posted through Cedar Valley Crime Stoppers, and court records indicate investigators received tips the suspect resembled Sisk.
WATERLOO --- Authorities are asking for the public's help in identifying a man who allegedly…
By January 2018, Sisk was implicated in an unrelated 2017 forgery case. He was allegedly one of several people who passed counterfeit checks on a seamless gutter business's account.
Police arrested him on the forgery warrant during a traffic stop at a La Porte Road convenience store, and when officers searched his vehicle, they discovered an Exol Arda blank revolver — otherwise known as a starter pistol — and a glass pipe.
Court records indicate authorities suspected the starter pistol was used in the bank robbery.
Then, on Feb. 1, 2018, Waterloo Police saw Sisk driving downtown and pulled him over because his license was barred.
When police approached, they found a bag containing 3 grams of crack cocaine, court records state, and he was arrested for possession of crack with intent to deliver and violation of the drug tax stamp act.
Trials for both the drug and forgery charges are pending in Black Hawk County District Court.