WATERLOO — A sex offender has been arrested after he allegedly stole a car, crashed it and began tearing up a convenience store Thursday morning.
Waterloo police arrested Roscoe Kendrick Jordan, 36, of 5050 Texas St., on charges of first-degree theft, criminal mischief and disorderly conduct. Bond was set at $20,000.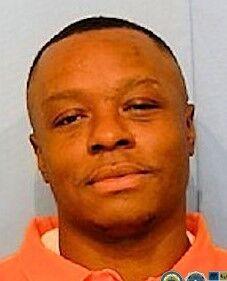 A neighbor on Texas Street called police at about 6:15 a.m. to report that he was unloading his Buick LaCrosse when Jordan jumped in the vehicle and drove off in the direction of The Snack Shack.
This was followed by a second 911 call, this one from The Snack Shack, 4335 Texas St., to report that the car had crashed into some woods nearby, and the driver was inside the store destroying merchandise.
Jordan entered the business and began yelling at the female clerk. He also broke seven glass pipes, tossed 17 sausage patties in the trash and dumped a bottle of water on the floor, according to court records.
Jordan told the employee to get on her knees but she ran out of the store instead and called police, records state.
Officers found Jordan behind the counter and he was detained. Damage to store inventory was estimated at $300, records state.
Jordan is registered as a sex offender for 2006 Washington state conviction. The case involved a 13-year-old when he was 18, according to his registration information and court records.