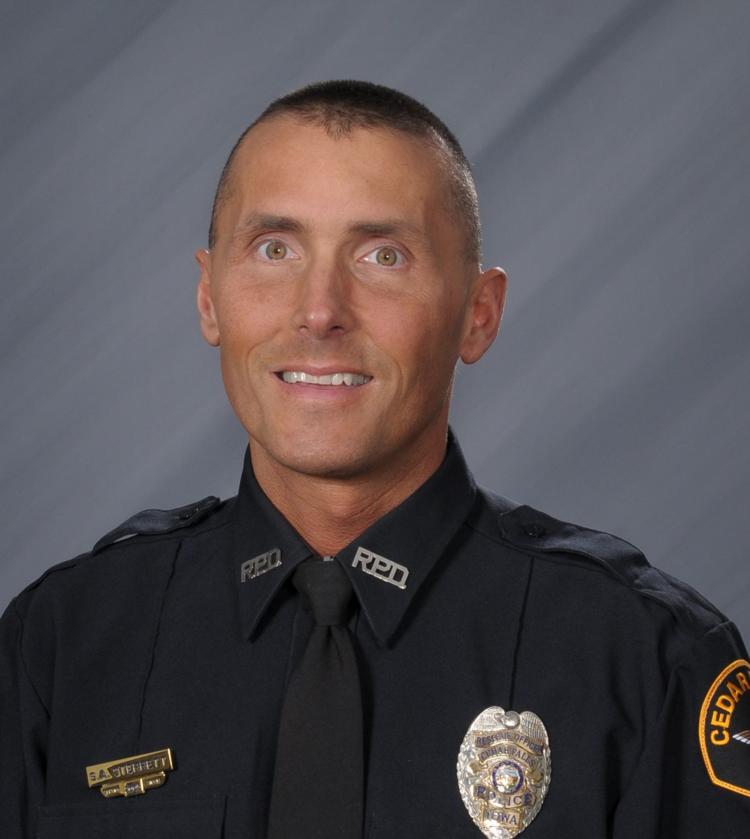 CEDAR FALLS – A longtime reserve police officer has died following a long battle with cancer.
Scott Sterrett died Thursday at Cedar Valley Hospice Home in Waterloo, according to Locke Funeral Home. He was 49.
Sterrett had been the longest-serving reserve officer with the Cedar Falls Police Department.
"He spent a lot of time helping the officers out, particularly during the weekend night shifts when we have the most activity. He was a great asset to the team," said Police Chief Jeff Olson. "He was a very good officer, an intelligent, caring individual, and the officers enjoyed working with him."
Last year, Sterrett was diagnosed with Stage 4 pancreatic cancer, according to Courier archives. Benefits were arranged to help the family with expenses.
"We knew he developed a very serious illness, and we're very sad to hear that he passed today.
Sterrett joined the police force in May 2005 and last served a shift in the spring of 2018, Olson said. He was an avid runner and competed in the Boston Marathon.
Services will be at 11 a.m. Tuesday at Nazareth Evangelical Lutheran Church, with burial at Greenwood Cemetery, Cedar Falls. Visitation is 3 to 7 p.m. Monday at Locke Funeral Home, Waterloo.