WATERLOO — A Waterloo man faces life in prison after a jury Friday found he tried to kill his passenger by slamming his car into a bridge pillar during a high-speed chase through two counties in 2018.
A Buchanan County jury found Ronald Dean Share, 55, formerly of Eldora, guilty of first-degree kidnapping, attempted murder, willful injury causing serious injury and felony eluding following two days of trial and about two and a half hours of deliberation.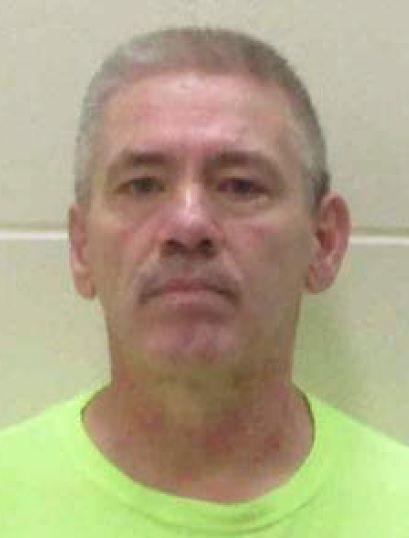 The most serious charge, kidnapping, carries a mandatory life sentence without parole. Attempted murder is punishable by 25 years in prison with a 17-year mandatory minimum. Sentencing will be in June.
According to court records, Share's passenger, Leah Ann Jackson, called 911 around 7:35 p.m. April 6, 2018, to report Share had assaulted her and was refusing to let her leave a car driving down U.S. Highway 20.
She said he also had threatened to kill her by crashing into a pylon at 100 mph, according to the Buchanan County Attorney's Office, which prosecuted the case.
You have free articles remaining.
La Porte City Police Officer Nick Stocks found Share's silver Chevrolet Impala stopped at Interstate 380 exit 55 and saw Share striking someone in the backseat. When the officer pulled up, the Impala drove off at speeds of 110 mph.
Within minutes, the Impala veered off the interstate and crashed into the Dugan Avenue bridge pier near mile marker 52 in Buchanan County.
State troopers who examined the scene said Share lightly braked as he left the road so he could maintain control and ensure a direct hit on the concrete structure, according to prosecutors. They calculated the Impala was going 90 mph on impact.
Both Share and Jackson were seriously injured in the crash. Share was arrested in eluding charges in Black Hawk County that were dismissed when Buchanan County picked up the case.
Share is also awaiting trial on a misdemeanor assault charge for allegedly punching another person at the Buchanan County Correctional Facility and kicking him on the ground in February 2019.