CEDAR RAPIDS — A federal judge Wednesday turned down a former mixed martial arts fighter's attempt to throw out evidence in the government's child pornography case against him.
Attorneys for Travis Jon Fulton, 43, recently of Parkersburg and formerly of Cedar Falls, had argued that investigators went beyond the scope of a search warrant when they seized electronic devices in his home.
Fulton is charged with sexual exploitation of a child and receipt and possession of child porn in incidents involving two minors, according to court records.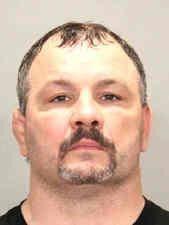 During the investigation, officers applied for a search warrant to include bedding, DNA and electronic equipment, although the approved warrant that was signed by a state court judge only mentioned bedding and Fulton's DNA, according to the defense.
Police seized mail, four cell phones, SD cards, flash drives, two digital cameras and a Toshiba storage device, according to court records.
"None of the items seized other than the bedding was authorized by the search warrant order," the defense wrote in its motion to suppress the results of the search.
The government countered that while the electronic items were inadvertently left off the original warrant, they were included in follow-up search warrants in the case that were signed by the same judge.
In the end, a federal judge turned down the defense motion because it was filed after the deadline.
According to court records, Grundy County sheriff's deputies in November received a tip that Fulton had sexual contact with a minor and may have recorded the incident. Police obtained a search warrant the following day. A second search warrant was obtained in December to examine the electronic devices that had been seized, and a third was obtained in January for other devices, according to court records.
A federal grand jury issued a child porn indictment in February, and Fulton was detained.