ELDORA — Throughout Kasey Hilpipre's emotional victim impact statement in a nearly full courtroom Friday, she repeated how Dean Hilpipre had better hope God forgives him for what he did to her then-6-year-old daughter.
Judge James McGlynn sentenced Dean Hilpipre to five years of probation and ordered him to be on the sex offender registry for life. A sentence of 10 years in prison was suspended, meaning he could be sent to prison if he violates probation.
Kasey Hilpipre hugged family members and friends as sentencing was read, trying to make sense of what has happened since November 2016.
"I believe it was an injustice to all children and all sex abuse victims," Clear Lake native Kasey Hilpipre said. "I'm talking about when he (Dean) reaches his final moment in life, I hope he asks for forgiveness."
Dean Hilpipre was charged with two counts of felony second-degree sexual abuse for sexually assaulting his granddaughter, court documents said. In a plea deal, he pleaded guilty to the lesser charge of lascivious acts with a child.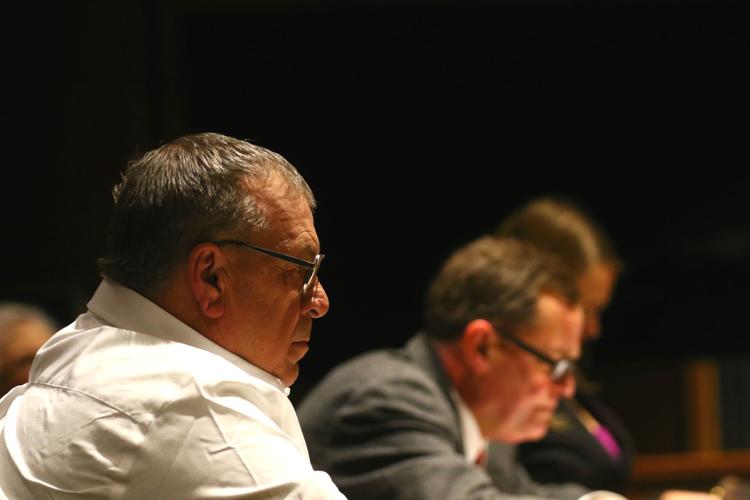 During the nearly two-hour sentencing hearing, three victim impact statements were read, bookended by discussions of the plea deal. McGlynn also explained why he couldn't let letters or emails submitted to the court influence his decision.
The Hardin County Attorney's Office received a number of letters and emails criticizing the plea deal and saying Hilpipre should go to prison.
"No one is allowed to put their thumb on the scale," McGlynn said.
But Kasey Hilpipre, her mother, Deborah Yanna and the victim's older sister offered graphic details about the months Dean Hilpipre abused Kasey Hilpipre's now 7-year-old daughte and how it had torn the family apart.
Yanna called Hilpipre sick and insane, and detailed how her granddaughter was forced to touch him on multiple occasions. The incidents ranged from in the woods near her house, Dean Hilpipre's bedroom and elsewhere in his home.
Then, looking at Dean Hilpipre's wife, Marla, she ridiculed her for giving the girl "a handful of candy for a job well-done."
"So much of it makes my heart want to vomit with sadness," Yanna said.
The victim's older sister detailed the abuse, struggling through tears. Many friends and family members also cried throughout.
She described how difficult it is to comfort her younger sister. She also detailed how difficult it is for her sister to enjoy playing now.
She ended by saying: "You don't deserve to walk this planet as a monster that is gonna hurt little children."
Kasey Hilpipre, who also fought back tears throughout a statement that lasted more than 10 minutes, stated Dean had torn the family apart, and recommended he ask for God's forgiveness several times.
She asked McGlynn to reconsider the plea deal to preserve her daughter's safety. She also criticized the psychosexual report that determined Dean Hilpipre was a low risk to reoffend.
"You will always be known as a pedophile," Kasey Hilpipre said in court. "Your health does not excuse your actions."
Hilpipre looked down at the table while victim impact statements were read. When asked by McGlynn if he wanted to speak, he replied "no, sir."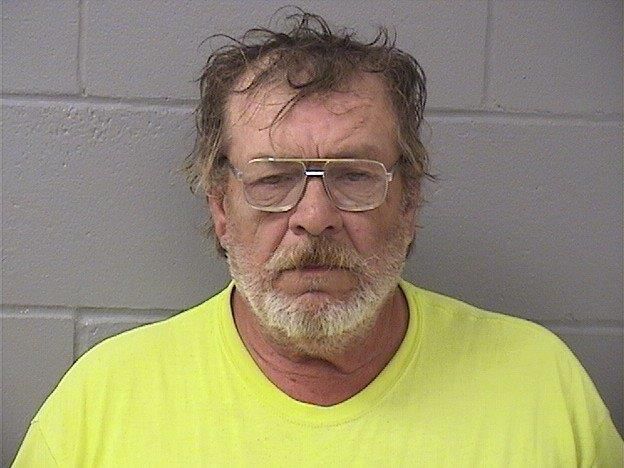 Following the statements, McGlynn said it was not within his power to throw away the plea deal. As he was speaking, one woman stood up, criticized him, and was was quickly escorted out of the courtroom, all while still venting her anger at the sentence.
"You're a (expletive deleted), sick a— judge," she told McGlynn, who replied she would be held in contempt of court. As she was led out by the Hardin County's Sheriff Office, she added: "Go ahead, throw me in jail."
Following the sentencing, Dean Hilpipre's attorney, George Appleby, said he appreciated McGlynn accepting the plea deal.
"I believe this was, while a difficult case, the right result," Appleby said.
When asked about the public outcry to the plea, Appleby answered: "I thought the judge outlined what this judicial procedure was about, and what his duties and authorities are."
The Hardin County Attorney's office declined to comment.