WATERLOO — Attorneys for a Cedar Falls man accused of robbing a jewelry store at knifepoint said the charges are a case of mistaken identity.
"Mr. Roig was not in the store that evening," defense attorney Brian Johnson told jurors Tuesday as trial wrapped up for 34-year-old Carlos Roig Gonzalez.
Roig is charged with first-degree robbery and assault while participating in a felony in the Jan. 22, 2018, holdup at Kay Jewelers in Cedar Falls.
Authorities allege Roig was wearing a mask and dark clothing when he held a knife to a pregnant employee's stomach as he instructed her to open watch and ring cases at the store. He also squirted pepper spray in her eyes and the eyes of a supervisor at the shop before fleeing with more than 200 pieces valued at a total of $400,000.
WATERLOO — The man who squirted Keithlyn Petitt in the eyes with pepper spray had a familiar voice.
Prosecutors said the supervisor recognized the robber's small stature and accented voice as a customer who had picked out an engagement set for layaway days earlier and had left his name.
Johnson said the supervisor had only seconds to observe the robber before she was sprayed and didn't have enough time to identify the assailant.
Roig took the stand in his own defense. He admitted he asked employees to place the ring on hold days before the robbery until he could come up with money for a down payment. But he said he didn't rob the store and wasn't at the business Jan. 22, 2018. Instead, he said he had been on Broadway Street in Waterloo and then at Hobby Lobby.
You have free articles remaining.
Assistant Black Hawk County Attorney Elizabeth O'Donnell said other evidence pointed to Roig. She noted outside surveillance videos from the area around the time of the robbery showed a silver Saturn with a broken tail light lens similar to the vehicle his roommate owned.
A security camera from a convenience store that night showed Roig wearing a watch and dressed in a black jacket with a zipper on the sleeve that matched those seen in the robbery video.
And Roig, who wasn't able to foot a $60 down payment for the engagement ring, also was found carrying $478 in cash when police approached him after the robbery, O'Donnell said.
"I submit to you he had that money because he robbed Kay Jewelers," she said.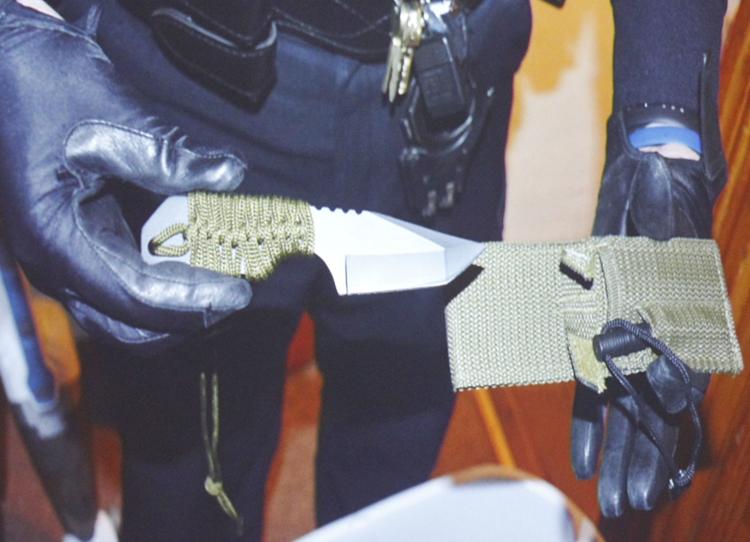 O'Donnell also noted Cedar Falls police searched his home and found a ski mask and fixed-blade knife with a green paracord handle that was similar to those described by the jewelry store employees, and officers also found a $5,000 ring set tucked away in an ottoman.
O'Donnell said the ring set matched one taken from Kay Jewelers. Roig had said it was his girlfriend's from before they were dating.
Jurors are scheduled to return to the courthouse on today to continue deliberations.