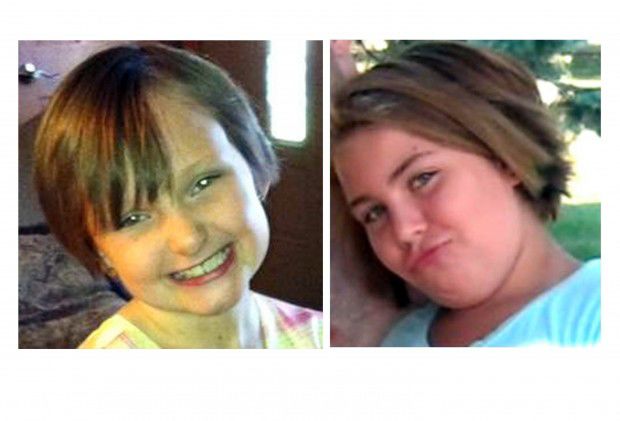 EVANSDALE | Iowa investigators are in Virginia today to discuss the Evansdale missing cousins case with representatives from the National Center for Missing and Exploited Children.
Evansdale Police Chief Kent Smock and an agent with the Iowa Division of Criminal Investigation will be in Alexandria until Friday as part of a case review in the investigation into the disappearance and deaths of Lyric Cook-Morrissey and Elizabeth Collins.
The girls, ages 10 and 8, disappeared while riding their bikes in Evansdale on July 13, 2012. Their bodies were discovered the following December in a wildlife area in rural Bremer County.
No arrests have been made in the case.
Included in this week's trip will be two days of discussions with experts from the center, the United States Marshal's Office and the Federal Bureau of Investigation. This will include a presentation to a panel of investigators and psychologists assembled by the center.
"Local officials are hoping that by presenting the case to this panel that they will confirm what is already known and may offer suggestions on additional testing or area's to be looked at," according to a statement on the Evansdale police website that outlines the trip.
This isn't the first time investigators from the National Center have reviewed the case. Four representatives met with investigators last summer to look for further evidence and offer forensic assistance. This week's travel is a follow-up to that initial meeting and will now go to a full panel for review.
A $150,000 reward is available for information leading to an arrest and conviction in the case.
Also, Cedar Valley Crime Stoppers has a $20,500 reward for anyone coming forward with information that simply leads to an arrest.
Anyone with information on the case is asked to call the Evansdale Police tip line at 232-6682 or Cedar Valley Crime Stoppers at (855) 300-8477.
Sign up for our Crime & Courts newsletter
Get the latest in local public safety news with this weekly email.