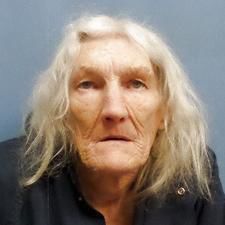 HAZLETON --- A Hazleton man serving time for election misconduct and other charges has died in prison.
William James Gibson, 70, who had also lived in Oelwein, died around 5 a.m. Friday at the Iowa Medical and Classification Center at Oakdale, according to the Iowa Department of Corrections. He died of natural causes, and his death wasn't COVID-related, officials said.
Gibson served several prison stints over the years for burglary and drugs, including federal time for firearms violations
At the time of his death, Gibson was in prison for election misconduct and possession of marijuana as a habitual offender. Authorities said he showed up at a polling location in the November 2018 election and registered to vote, even after a poll worker told him he was prohibited because he was a convicted felon.
Because of his prior record, he had been sentenced to up to 30 years in prison, according to court records.
In March he asked the court for a reconsideration of his sentence but was turned down.