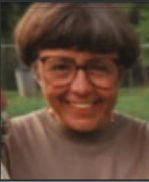 Roberta "Bobbi" Crawford was murdered inside her Hampton home sometime between late Tuesday night, Nov. 16, 1999, and early the next morning. An autopsy concluded the 53-year-old, who lived alone, died of blunt force trauma to the head. Someone had cut what they thought were the phone lines and then broken in, killing her in her bedroom. Burglary didn't seem to the motive, nor had she been sexually assaulted.
Since the murder, the local and state investigators have tracked hundreds of leads, some across state lines, but still can't make sense of such a senseless crime. In June 2005, a private investigator from South Dakota said he believed Bobbi Crawford was killed by a serial killer — the same one he believes killed Mason City television reporter Jodi Huisentruit. The detective said the suspect was a Newton native who then moved to Arizona, where he and another man allegedly beat a man to death.
Despite the leads, no one has ever been charged in Bobbi Crawford's homicide.