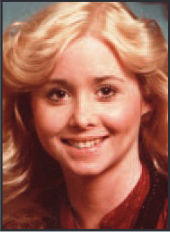 At 4 a.m. Thursday, Dec. 20, 1979, police found Michelle Marie Martinko, her face and chest stabbed repeatedly, in her family's tan 1972 Buick in Cedar Rapids' Westdale Mall parking lot. Wounds on the teen's hands showed she fought her killer, but the medical examiner's office said Martinko was fully clothed and had not been sexually assaulted or robbed. Based on the number of stab wounds, particularly to her face, police considered the homicide personal in nature.
You have free articles remaining.
On June 19, 1980, police released a composite sketch, developed based on descriptions provided by two witnesses. The sketch indicated a white male in his late teens or early 20s, 165-175 pounds, about 6 feet tall.
Using new technology, the Cedar Rapids Police Department was able to procure the suspect's DNA in 2006. In December 2013, police received information that led investigators to a possible suspect.
However, the suspect's DNA did not match that of Martinko's killer. Nonetheless, the information provided was credible, and investigators encourage the source to contact police.