WATERLOO – A jury is trying to determine if a Waterloo man was insane when he set a fire in his parents' garage and pointed a shotgun at a police officer in December 2015.
Defense attorney Adam Junaid told jurors Kyle Hattrup, 33, suffered from brain injuries and intermittent explosive disorder that prevented him from appreciating his actions and telling right from wrong at the time. His medications had also been changed shortly before the incident, he said.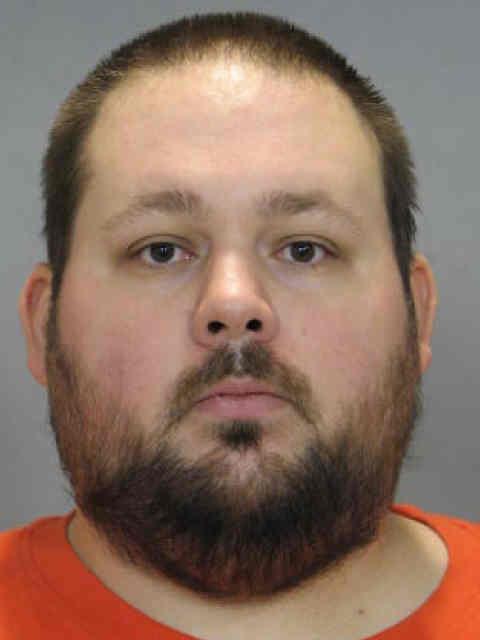 "It would be like punishing your grandmother for a Parkinson's tremor … knocking over a lamp or something … or your nephew's epileptic seizure," said Junaid, who put himself in Hattrup's shoes before the jury, narrating as he acted out the steps of the crimes.
Prosecutor Brad Walz said Hattrup wasn't insane at the time because he knew what he wanted to do and was able to carry out a plan.
"Each step of the way, he had a reason, a purpose," Walz said. "He gets the stuff to set the fire, he goes to the place where he wants to set the fire … and he sets the fire."
Most of the facts of the case weren't in dispute, and the battleground pitted conflicting experts.
The defense called Martin Edwards, a licensed mental health counselor from Cedar Falls who treated Hattrup and determined he was insane at the time of the offense. The state called Timothy Kockler, a forensic psychologist from Utah who examined Hattrup and disputed Edward's conclusions.
Witnesses said Hattrup was upset because his parents wouldn't purchase a project car for him to work on, so he drove to their house and poured gasoline on his tractor that was parked in the garage and lit a fire. He left when his uncle, who was at the scene, called 911, and he struck his mother when she tried to stop him.
When police pulled up to Hattrup's home, about three blocks from his parents', they found him on the porch holding a pistol-grip shotgun which he racked and pointed at an officer. Moments later, Hattrup put down the weapon and surrendered to police.
Hattrup, who has no prior criminal record, took the stand in his own defense and admitted to setting the fire, but he said he didn't remember getting the shotgun or pointing it at police.
Junaid said after the 2015 incident, Hattrup was put on an anti-seizure medication and hasn't had an intermittent explosive disorder episode in the four years since.
Jurors began weighing the evidence Monday afternoon and are slated return to the courthouse Tuesday morning to continue deliberations.