LE MARS — Testimony from a forensic pathologist and a bug expert was at odds with the account Cheyanne Harris gave to investigators after her 4-month-old son was found dead in a swing seat on Aug. 30, 2017.
Harris, 21, currently on trial for first-degree murder and child endangerment causing death, told police she had changed and fed baby Sterling on Aug. 29 and placed him in the swing.
She wasn't able to provide an exact time for the changing and feeding, but Iowa State Medical Examiner Dennis Klein and forensic entomologist Timothy Huntington told jurors the condition of Sterling's body and the maggots growing in his diaper showed he hadn't been fed or changed for days.
"The diaper I saw didn't appear to have been changed on the 29th," Klein said Friday as the first week of testimony on Harris' trial wrapped up at the Plymouth County Courthouse in Le Mars.
Some jurors looked away, and Harris looked down and covered her eyes, as Klein showed jurors photos of the condition of Sterling's body. Skin around the diaper area was sloughing off, and the diaper rash had crawled halfway up his back and chest.
Sterling's eyes and the soft spot on his head had sunken from dehydration, and Klein said he found evidence of a sodium deficiency.
Klein said he ruled Sterling died of malnutrition, dehydration and diaper rash. He said any of the ailments alone could have been enough to kill him. The cause of death was denial of critical care, and the manner was homicide, Klein said.
And there were maggots in different stages of development crawling on the clothing.
Huntington said he identified the insects as common scuttle flies that were likely attracted to the feces and laid eggs, which began to hatch and grow.
Huntington said considering the temperature of the bedroom where Sterling was found, the infestation likely started nine to 14 days before the 911 call that summoned authorities Aug. 30, 2017.
Sterling would likely would have noticed a crawling sensation with the insects moving about in the diaper.
"Certainly in a sensitive area like a genital area, you'd feel it," he said.
He said he wasn't able to pinpoint a time of death, but he concluded that because other insects hadn't colonized Sterling's mouth, nose and eyes, he likely would have been dead half a day or one day at the most.
The defense said postpartum depression played a role in Sterling's death.
Earlier Friday, jurors heard that Harris had told Agent Chris Callaway with the Iowa Division of Criminal Investigation that she last fed and changed Sterling on Aug. 29, 2017, around the time the child's father, Zachary Koehn, left for his third-shift trucking job.
Harris said when she was done, she was summoned by her almost-2-year-old daughter knocking on the bedroom door.
"I put him back in the swing and gave him the bottle. And turned it on and went to see what she wanted," Harris told Callaway. She wasn't able to put a time to it.
Harris explained she kept the children separated so the daughter wouldn't disturb Sterling and because Sterling got cold easily.
Harris said she fed her daughter and recalled having difficulty getting the toddler to sleep. Koehn returned home around 4 or 5 a.m. Aug. 30, 2017. They ate grilled cheese and then went to sleep, she said. She said the daughter woke her around noon, and she discovered Sterling was dead when she went to check on him.
Harris told Callaway that Koehn suspected Sudden Infant Death Syndrome was behind Sterling's death, and Callaway asked if she was concerned she had done something wrong.
"I can't help but feel that I (unintelligible) him differently. Or I should have checked on him more," Harris told the agent.
She also told Callaway that Koehn rarely helped out with caring for the infant. He didn't change diapers because it made him sick, and during feeding he was always worried he wasn't doing it right, she said.
Although Sterling died in Chickasaw County, Harris is being tried in Plymouth County on a change of venue.
Koehn was convicted of murder and child endangerment during a trial in the fall of 2018.
Photos: Cheyanne Harris murder case
020619jr-harris-trial-2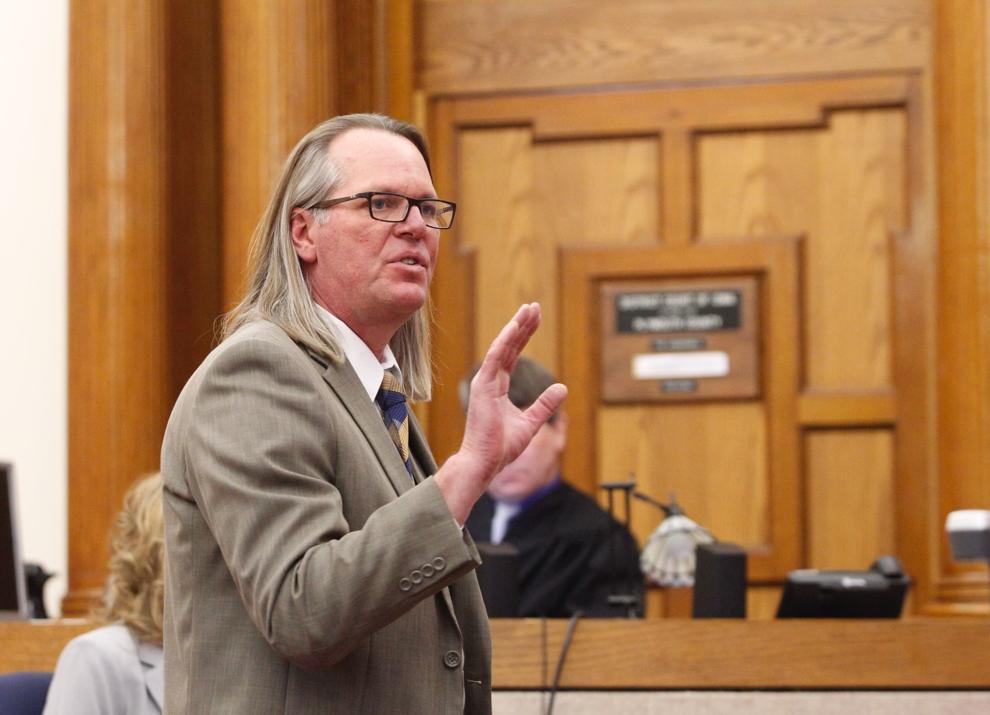 020619jr-harris-trial-3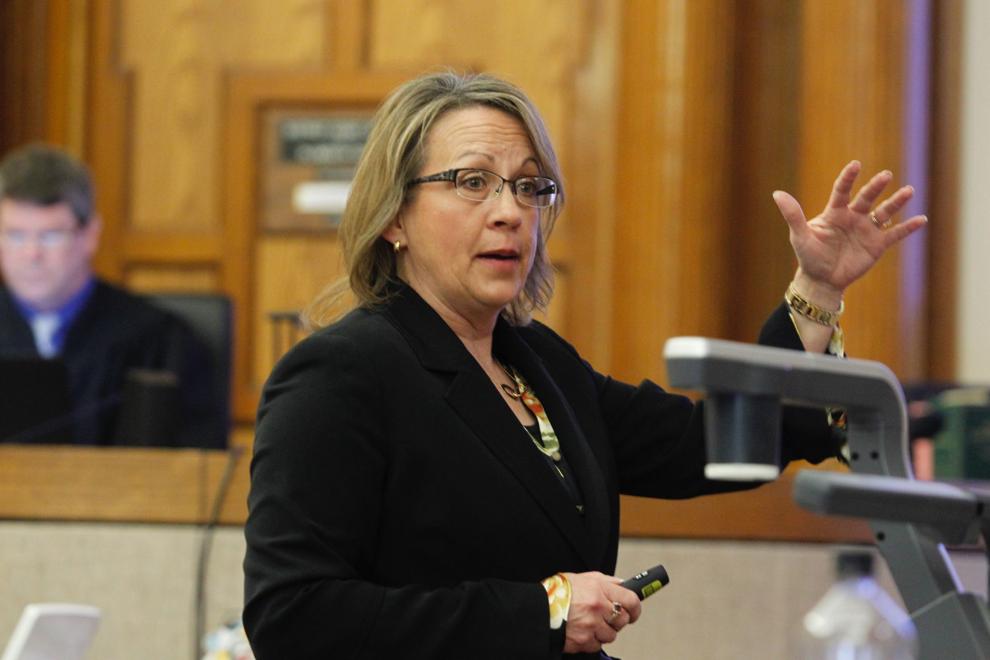 020619jr-cheyanne-harris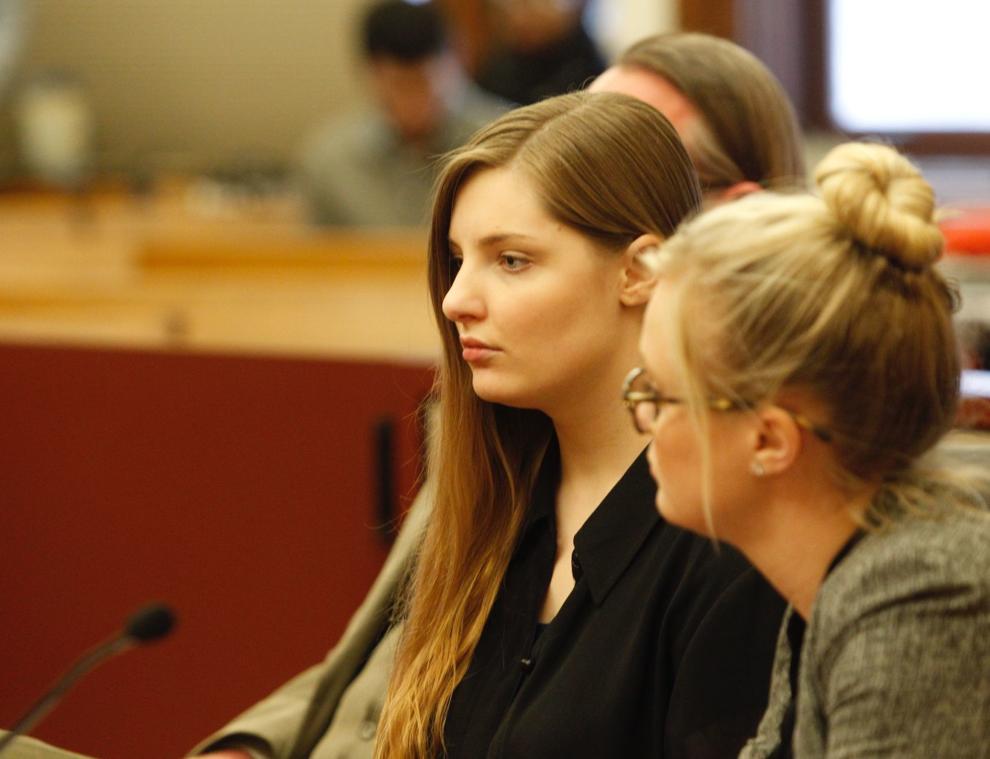 020619jr-cheyanne-harris-verdict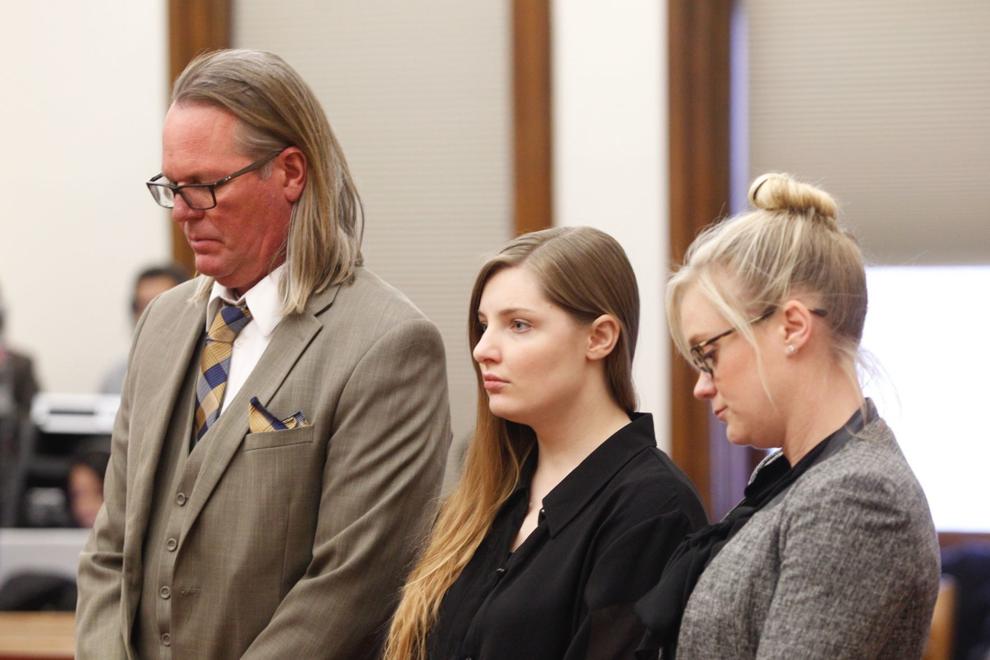 020519jr-michael-ohara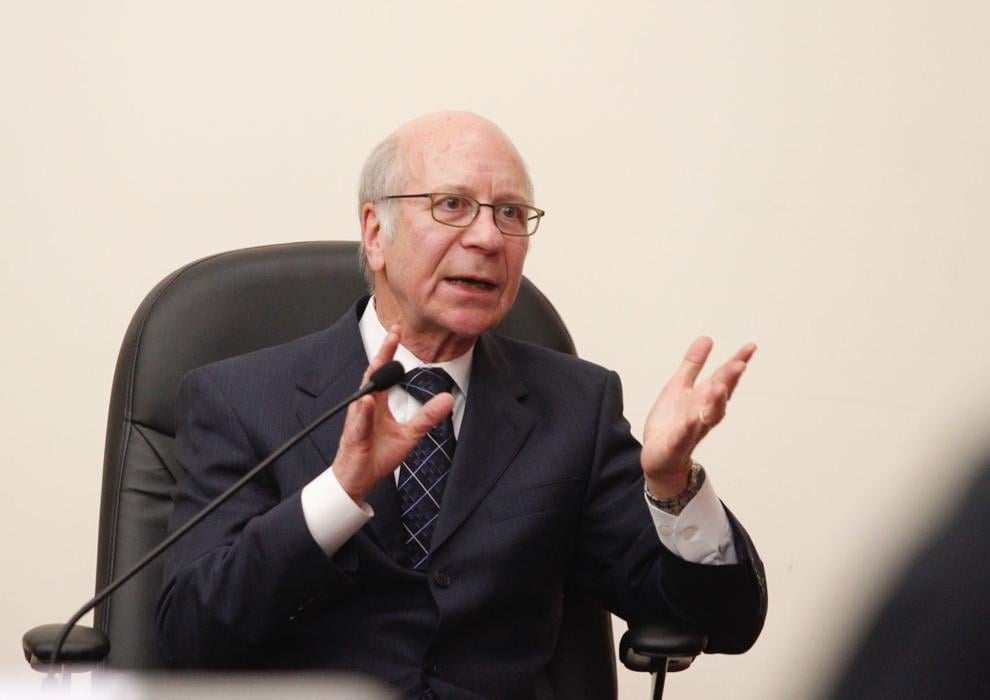 020519jr-cheyanne-harris-2
020519jr-cheyanne-harris-1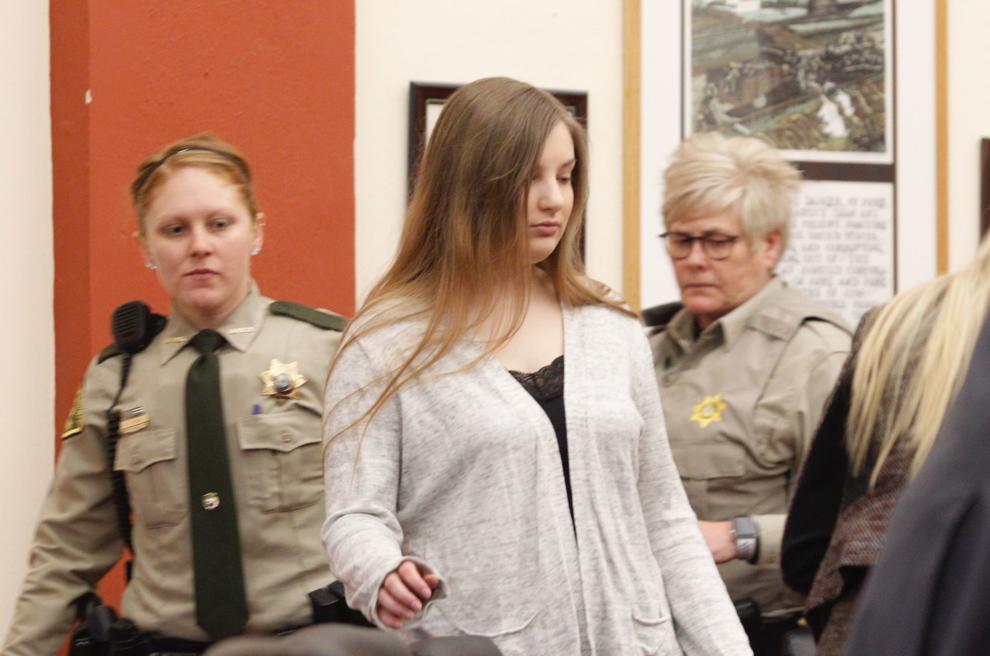 020519jr-cheyanne-bodycam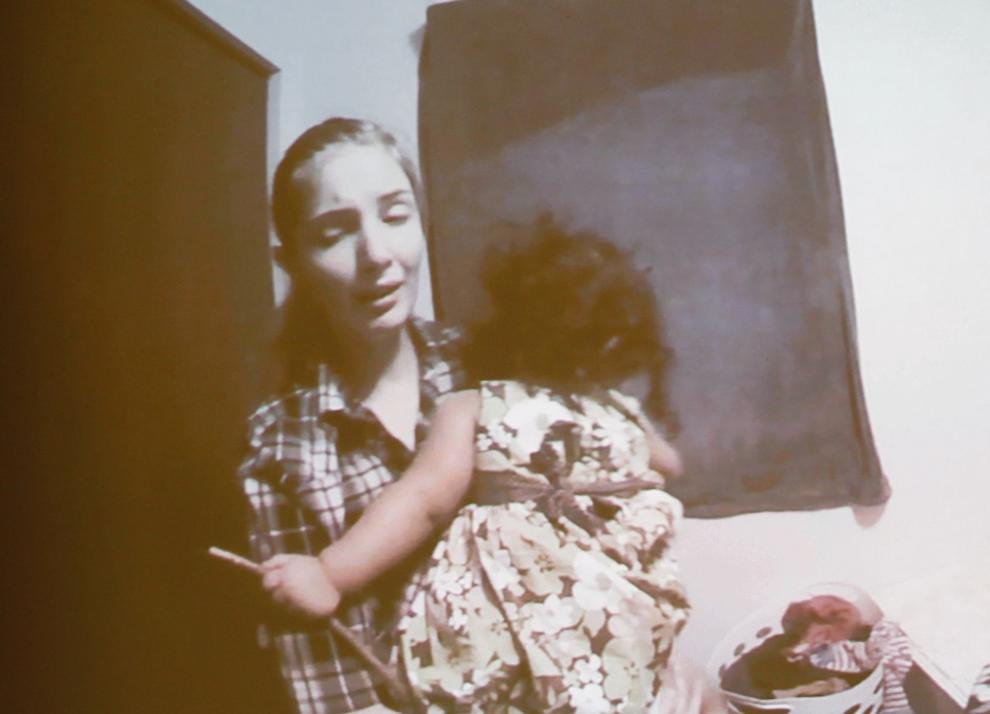 020519jr-james-dennert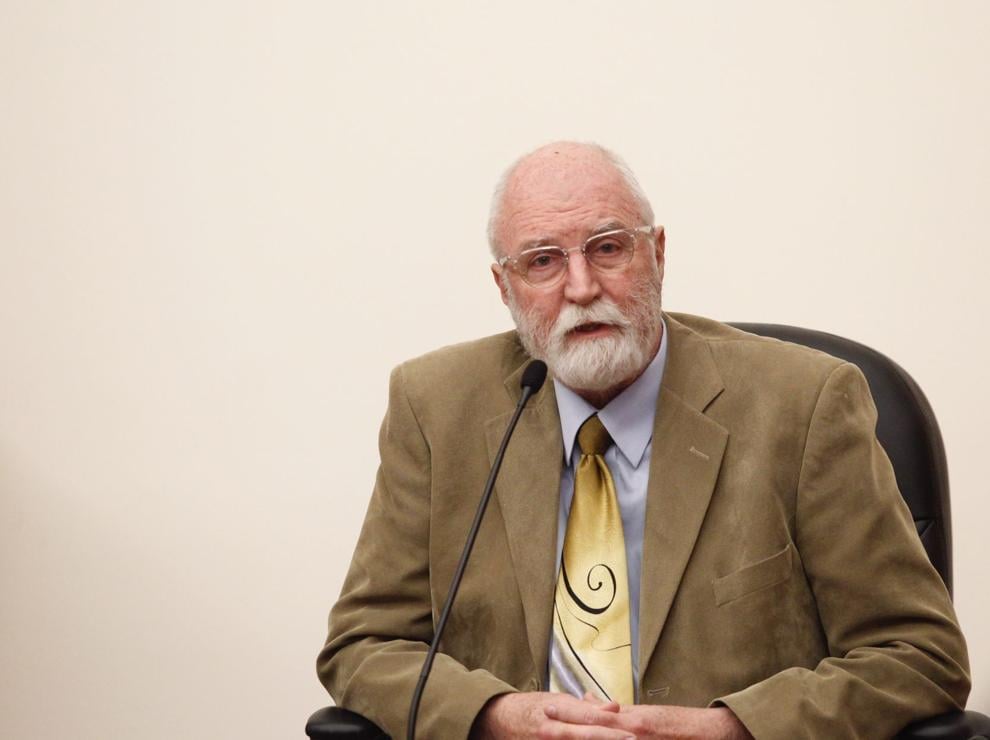 020119jr-dennis-klein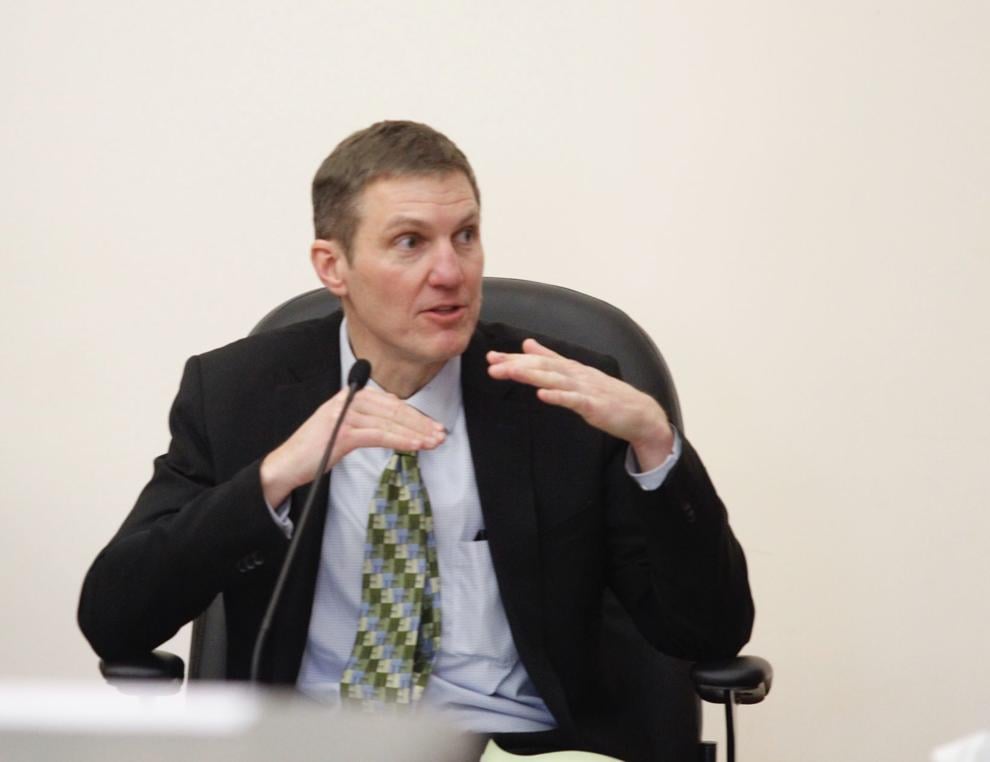 020119jr-timothy-huntington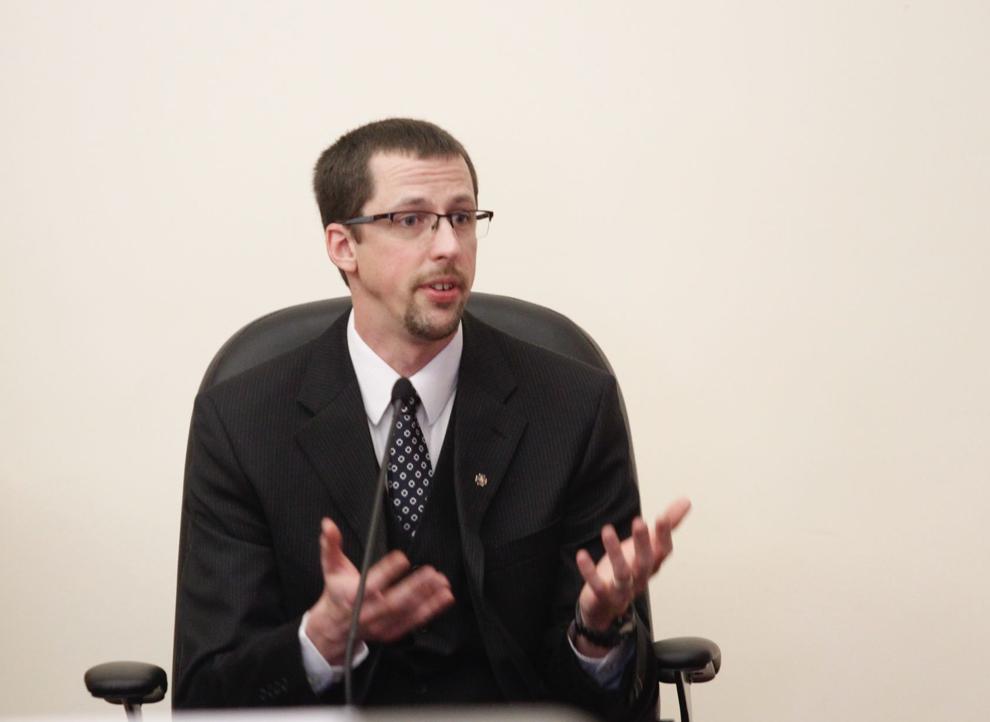 020119jr-cheyanne-harris-3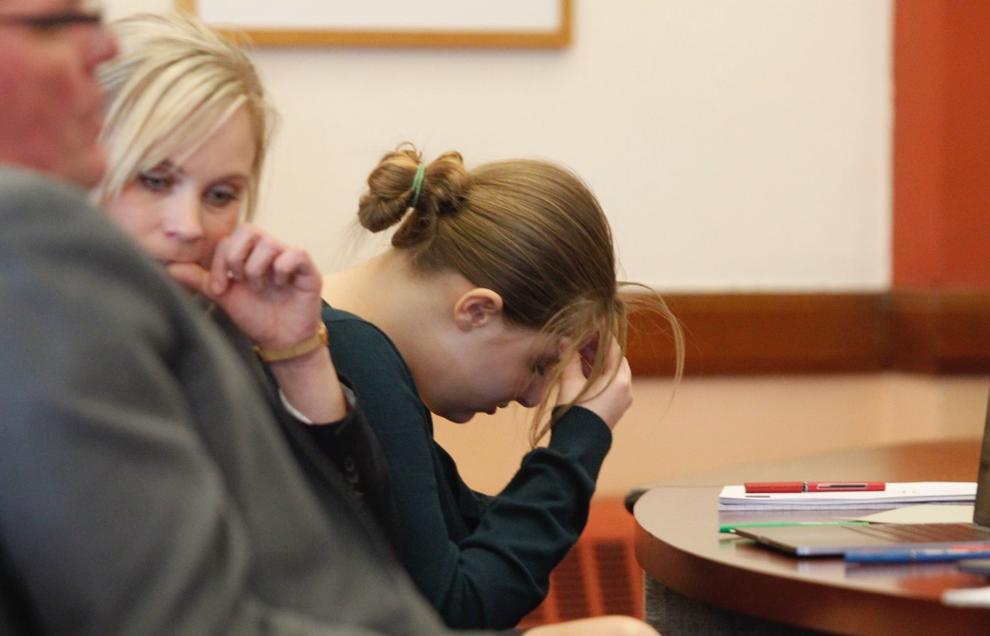 020119jr-harris-callaway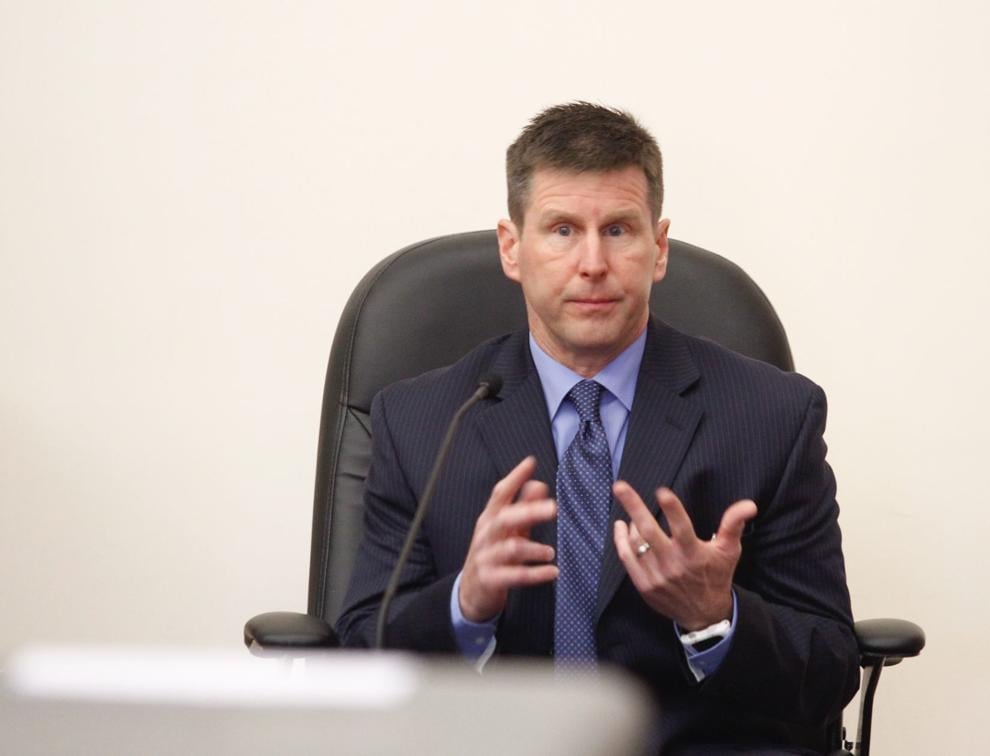 020119jr-cheyanne-harris-1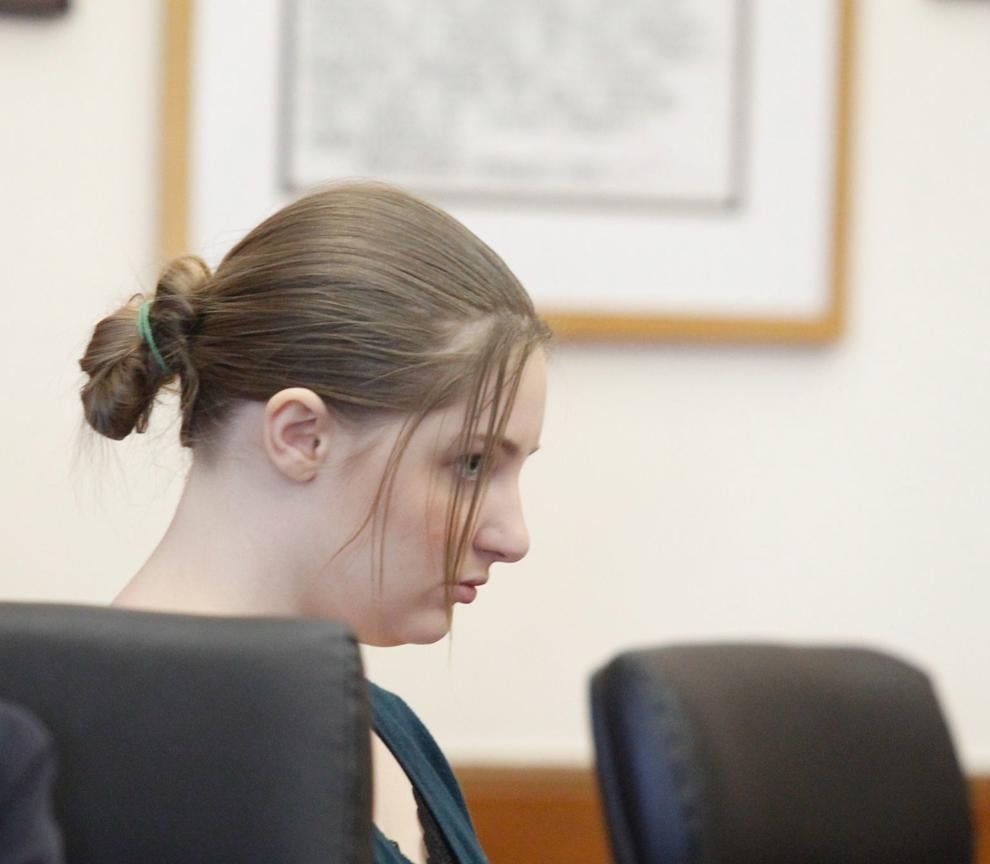 013119jr-cheyanne-harris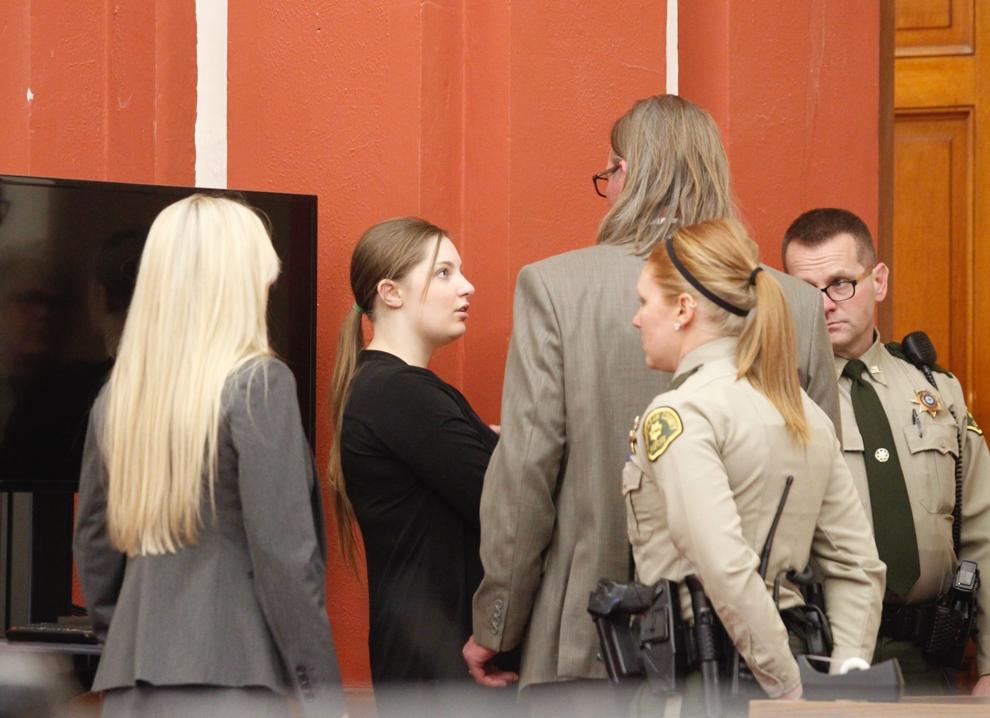 013119jr-harris-jordan-clark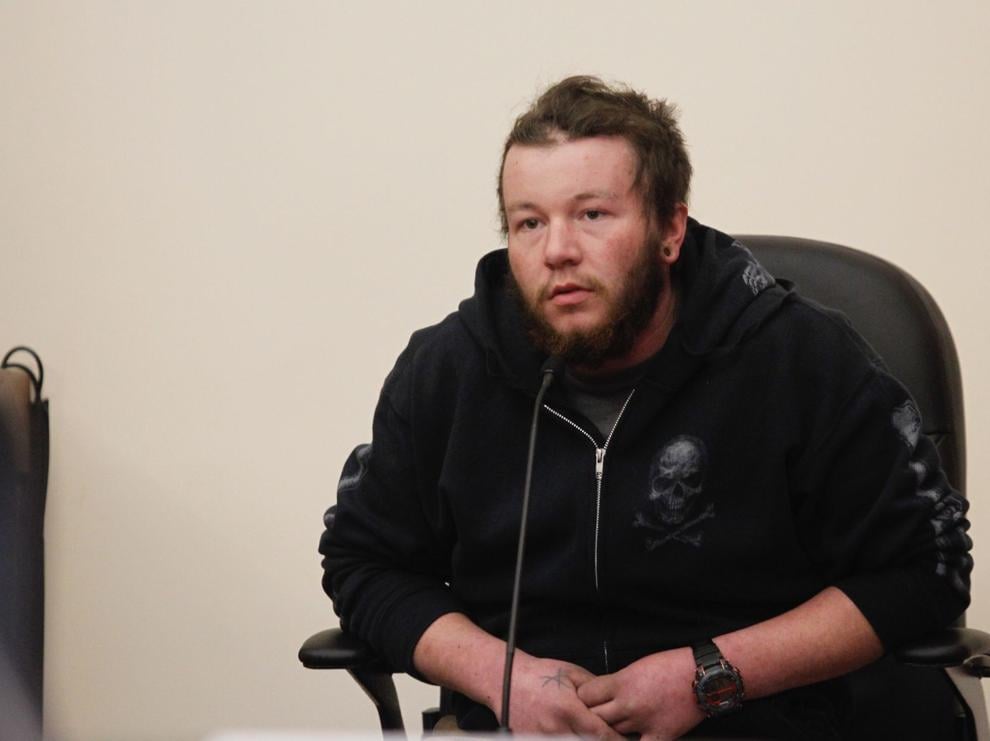 013119jr-harris-turbett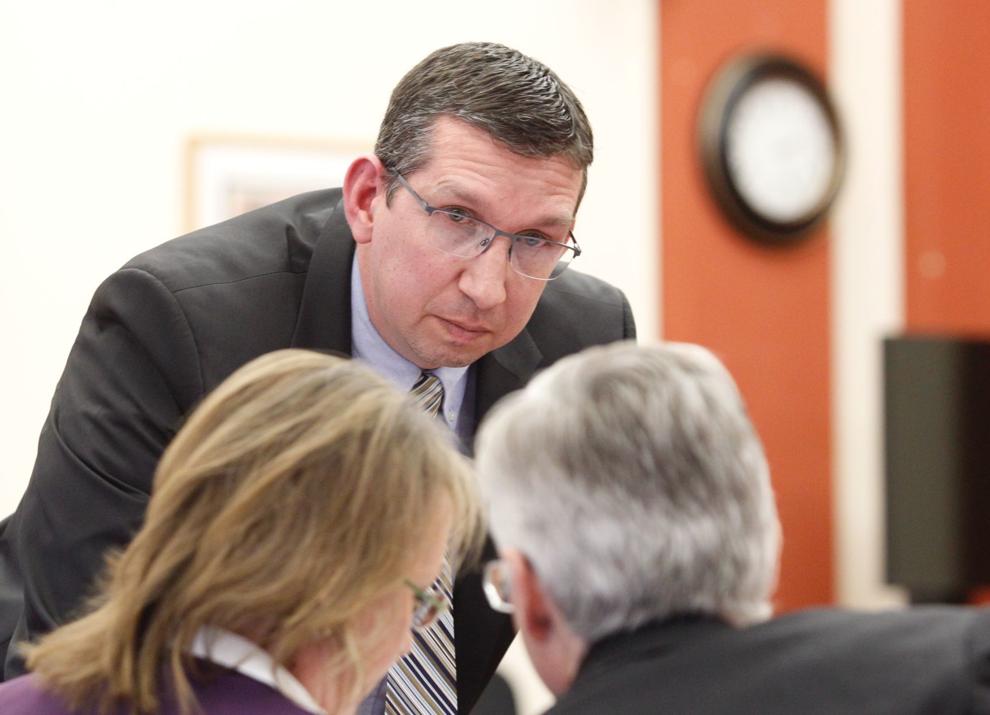 013119jr-harris-trial-3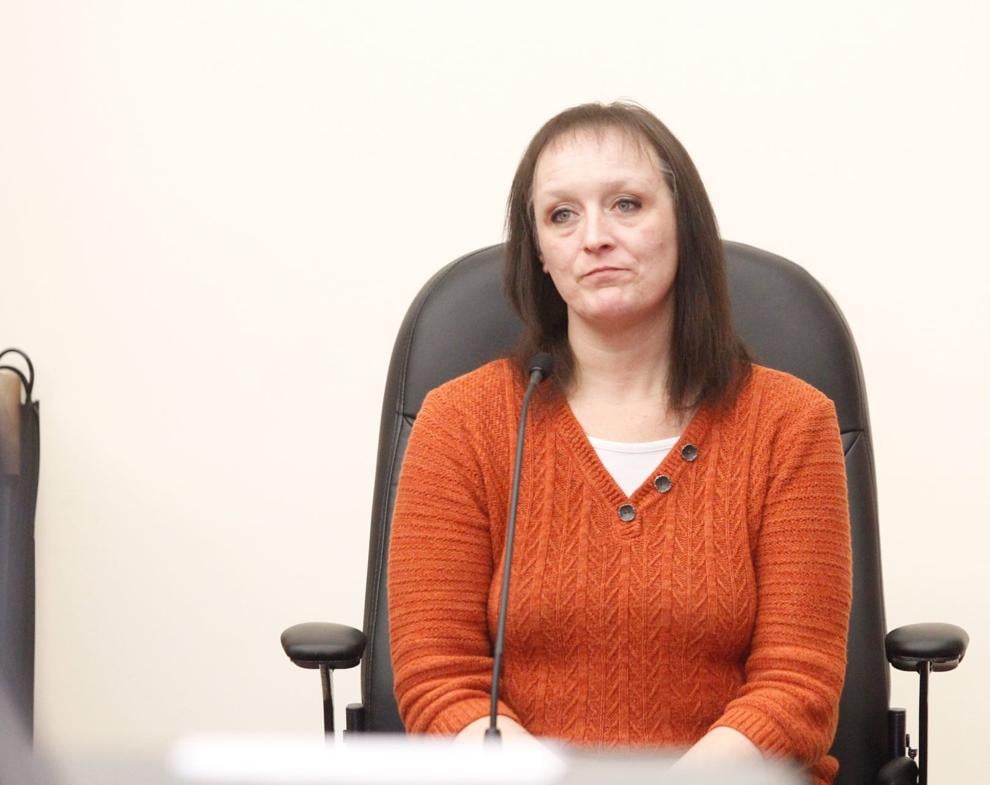 013119jr-harris-trial-1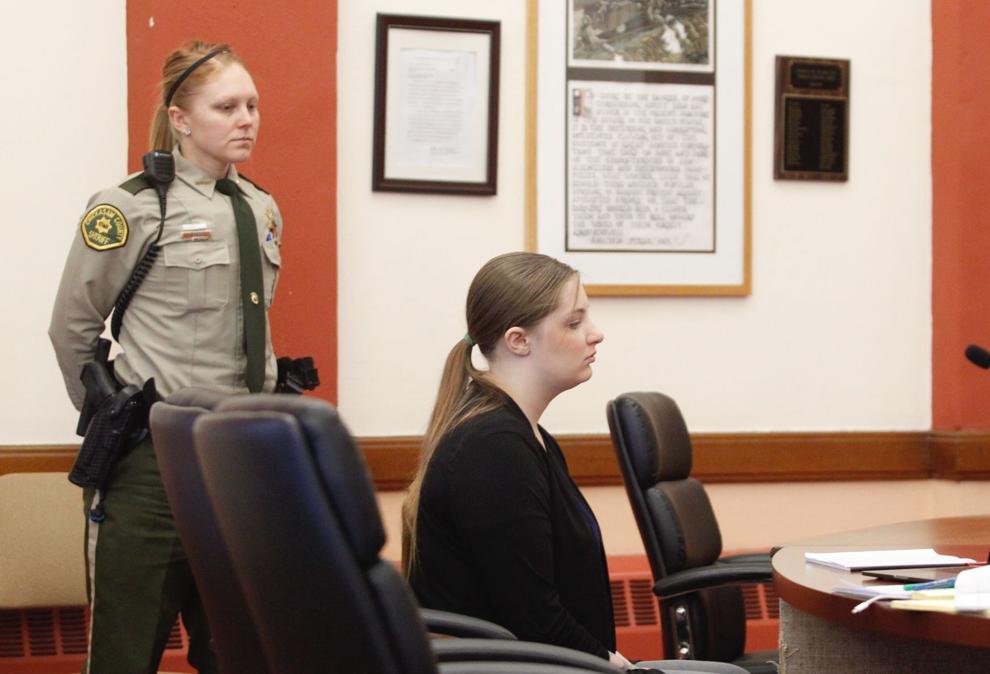 0123119jr-cheyanne-harris-courtroom
harris-mug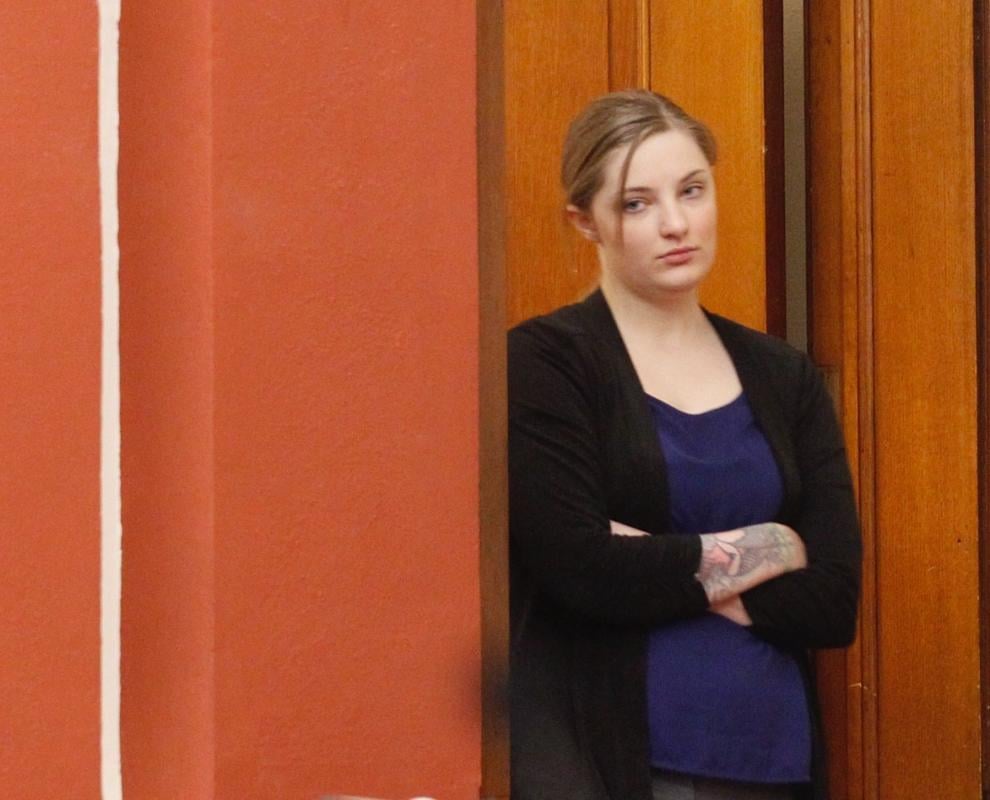 013119jr-harris-trial-2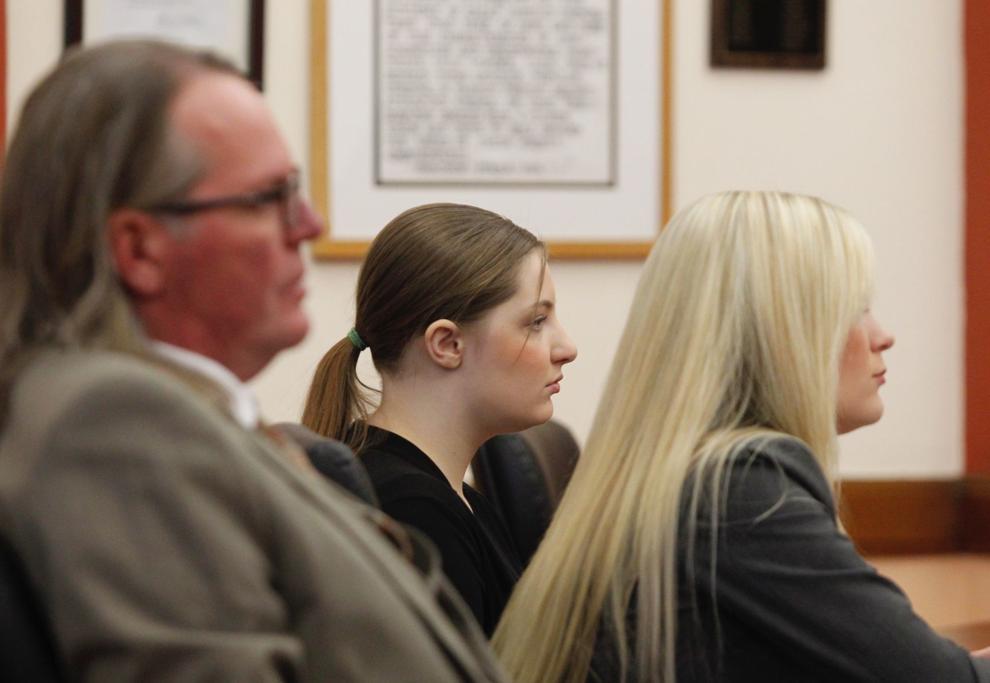 013019jr-cheyanne-harris-trial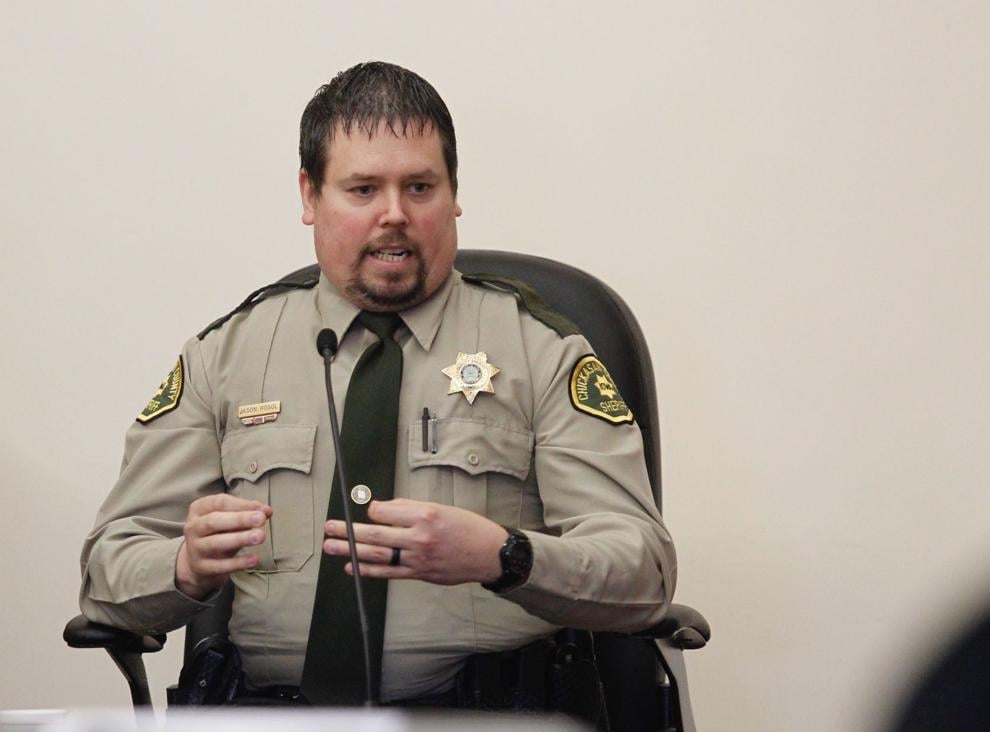 013019jr-tina-shatek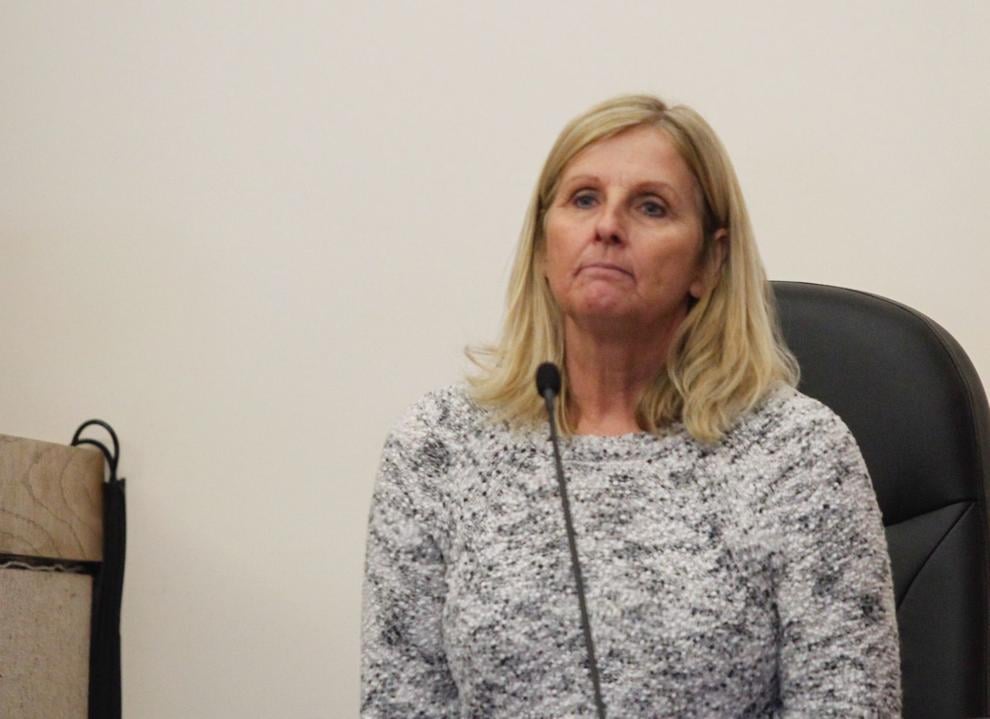 013019jr-cheyanne-tears-3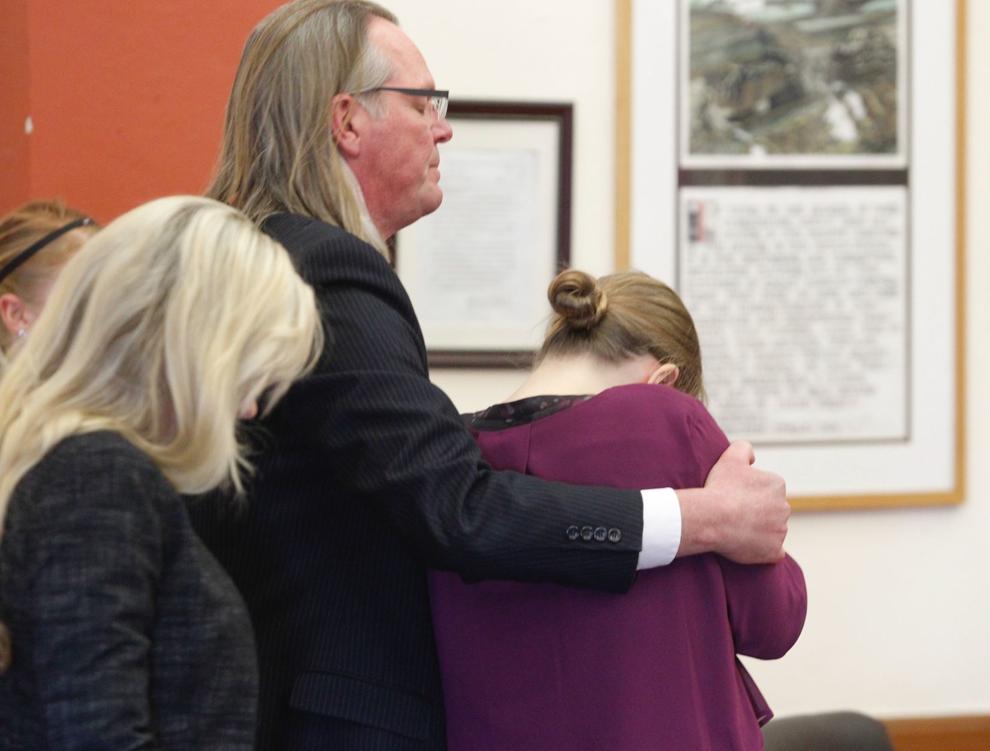 013019jr-cheyanne-harris-4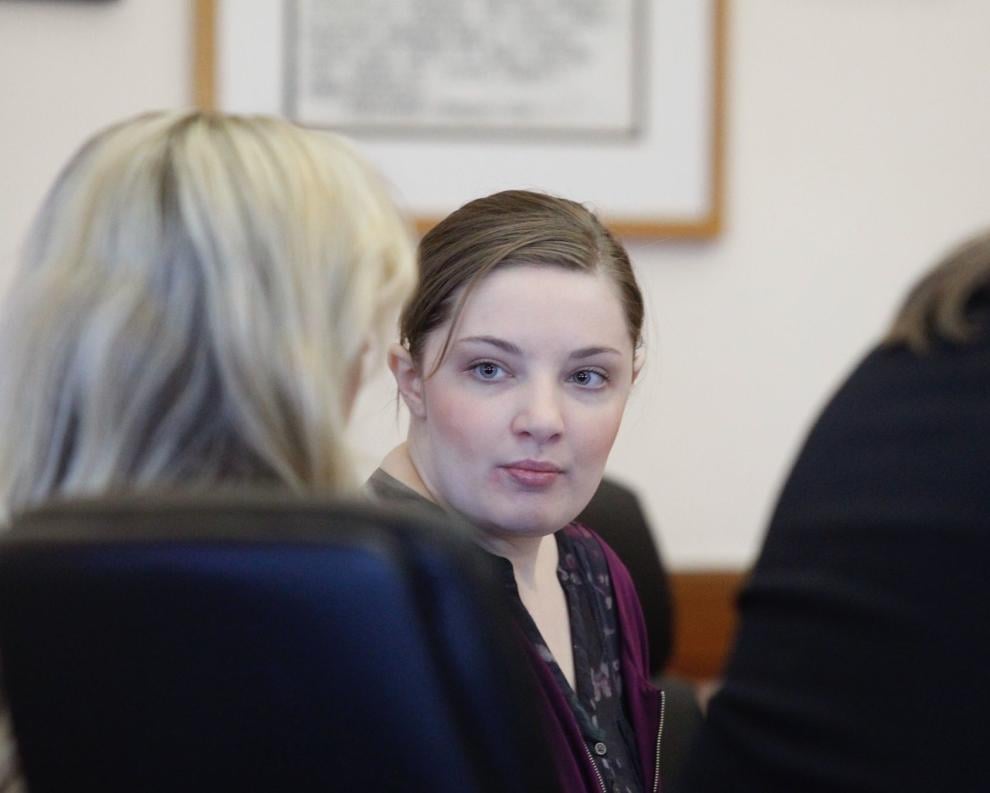 013019jr-nichole-watt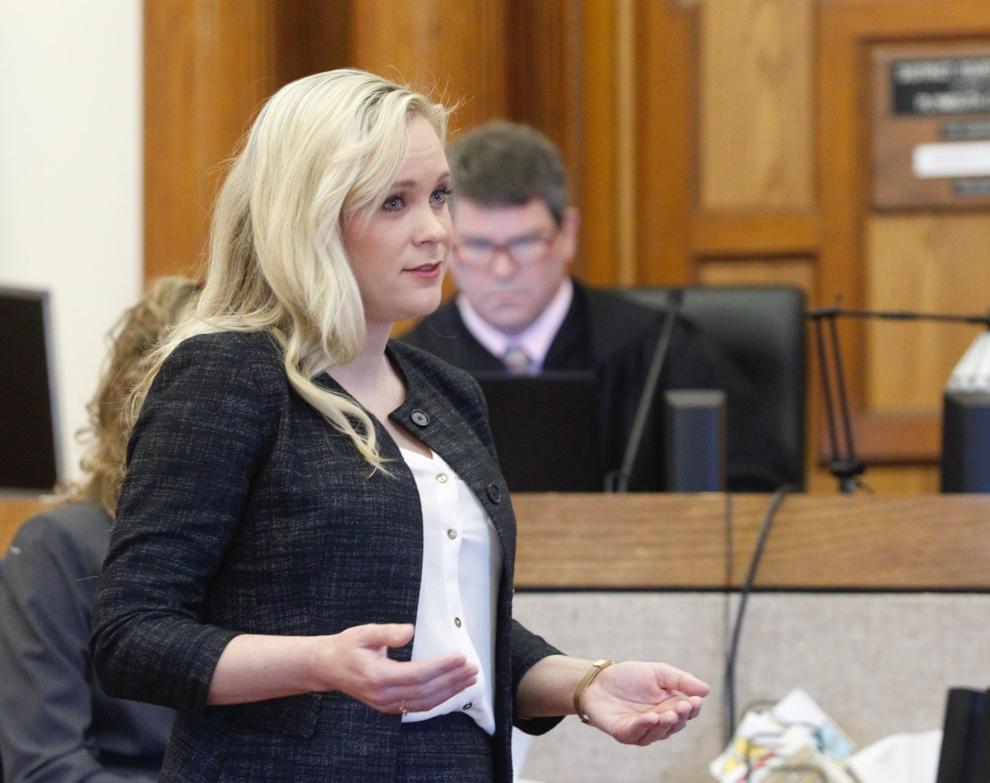 013019jr-cheyanne-tears-3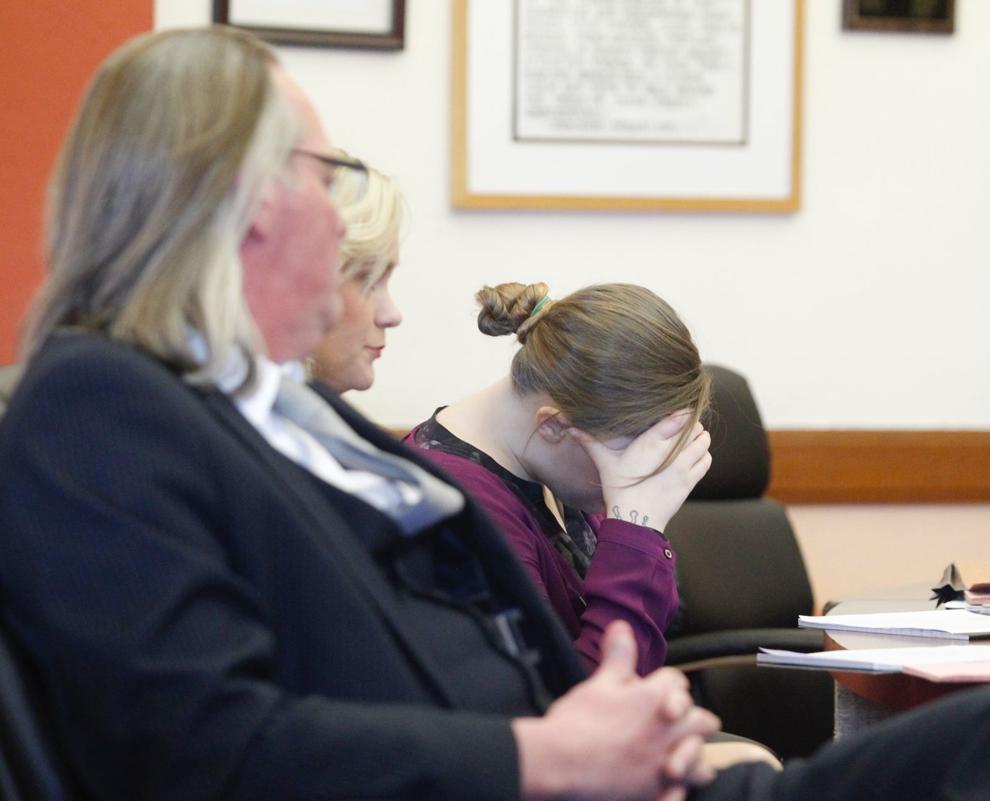 013019jr-cheyanne-tears
012919jr-cheyanne-harris-1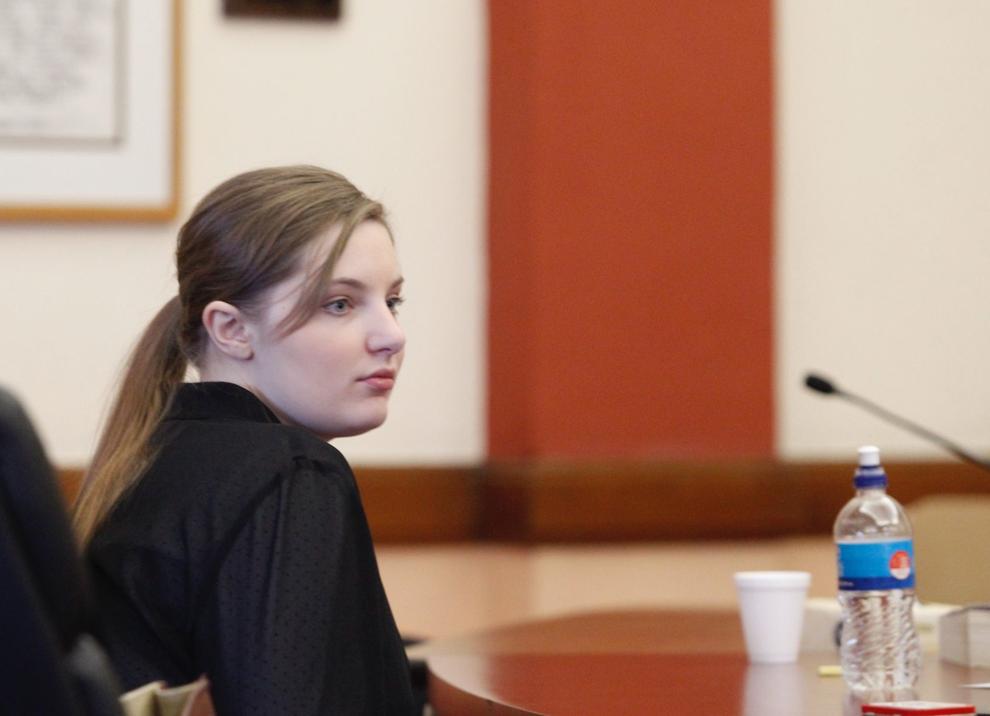 012919jr-cheyanne-harris-2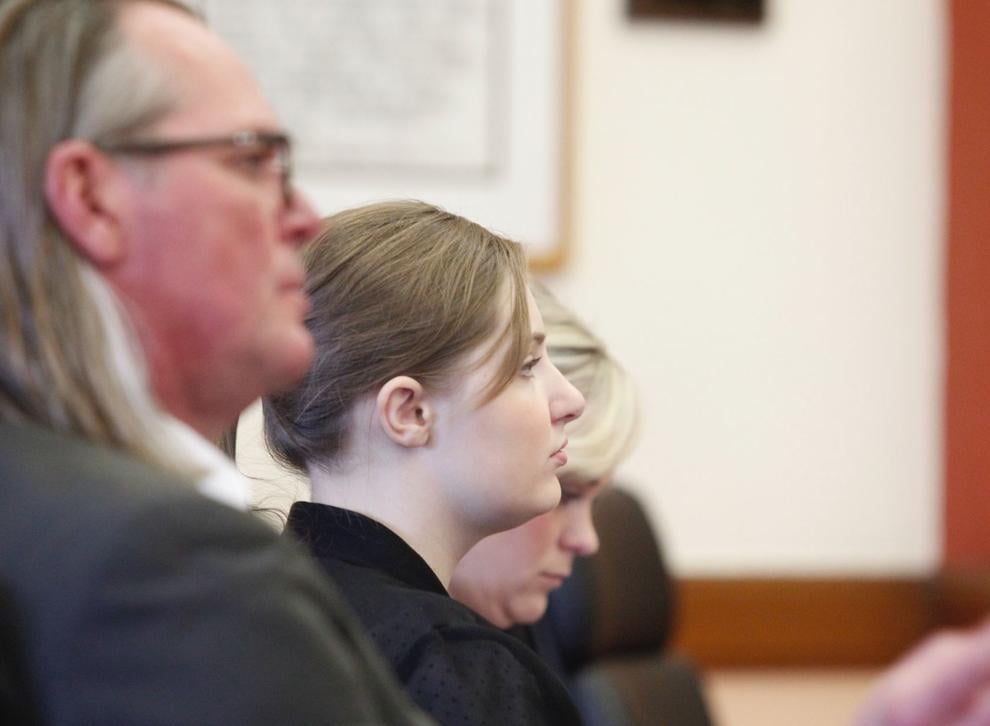 110618jr-koehn-1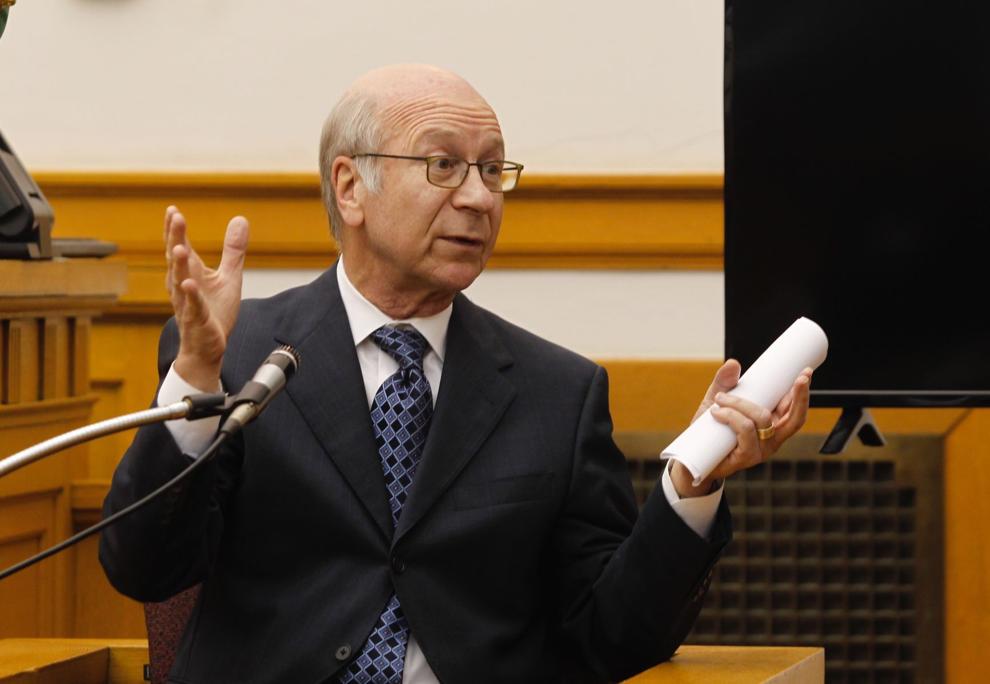 Cheyanne Renae Harris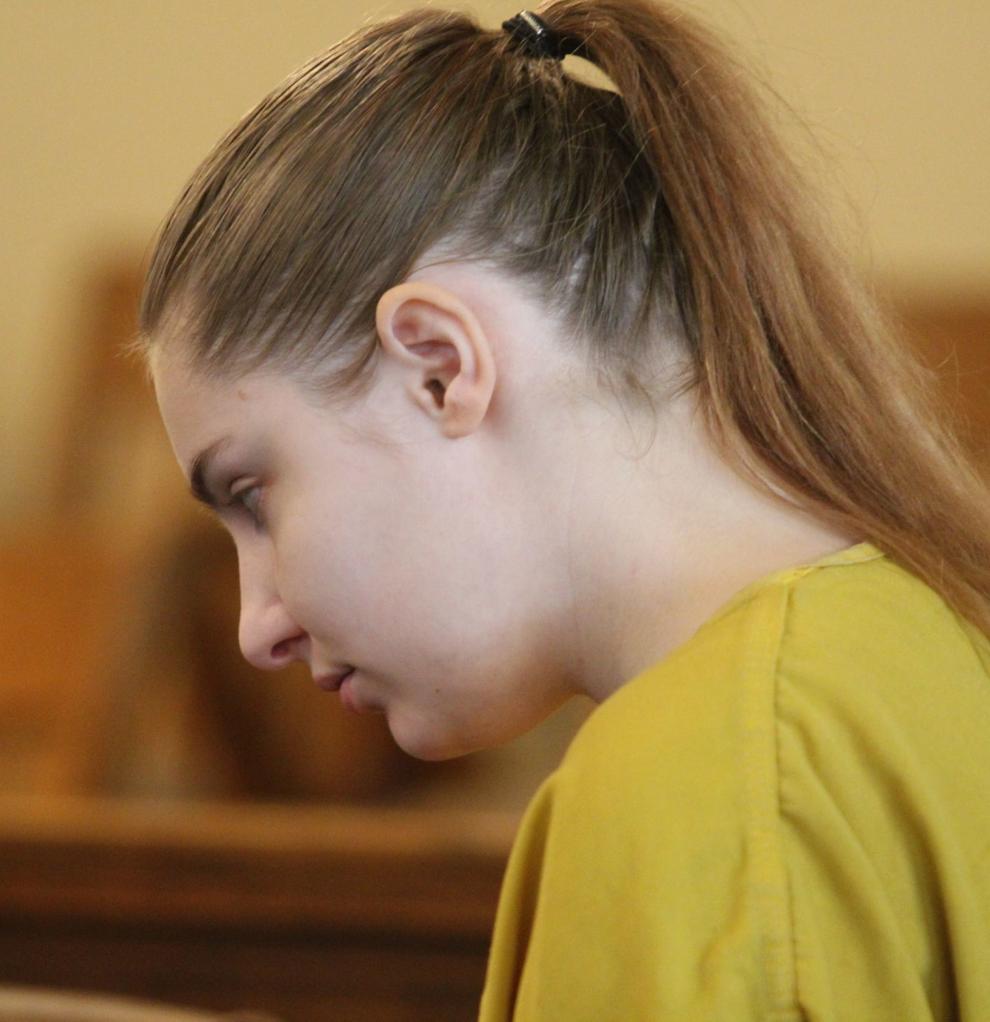 052218jr-neglect-hearing-1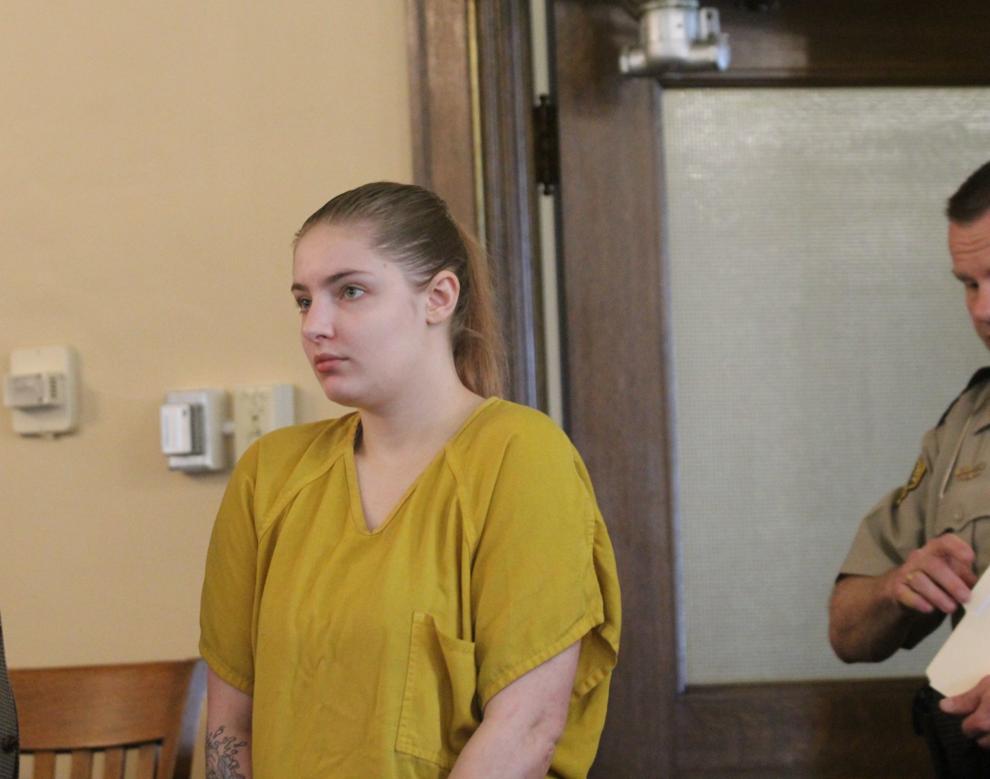 052218jr-neglect-hearing-2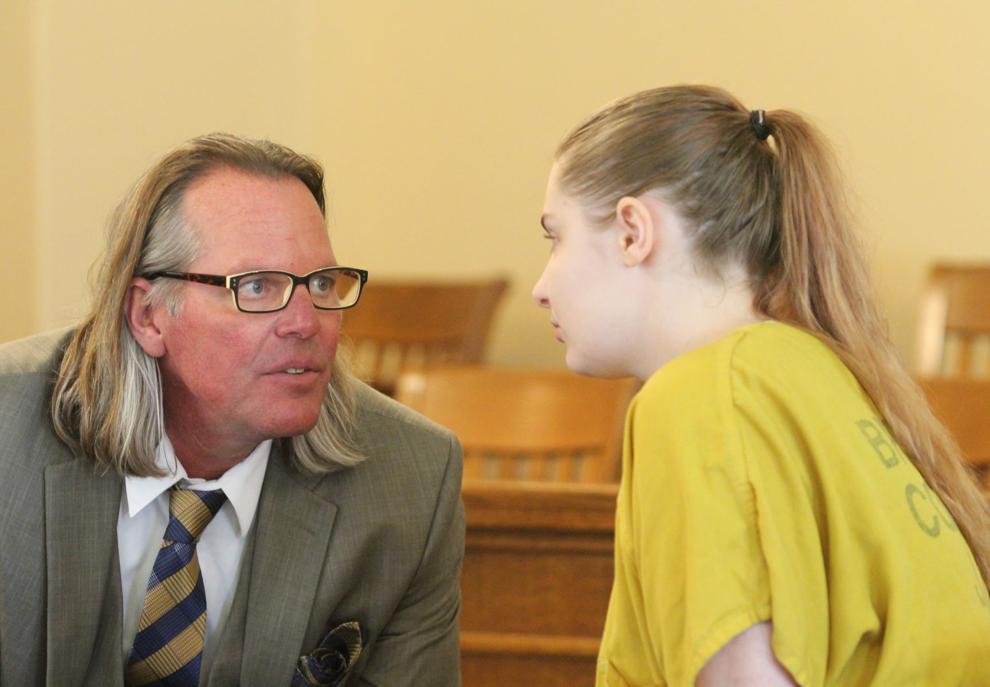 Cheyanne Harris, Zachary Koehn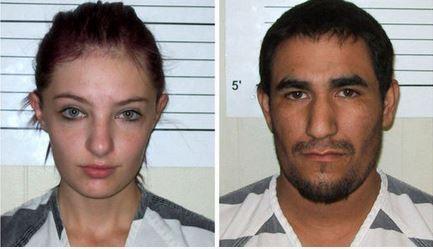 Cheyanne Renae Harris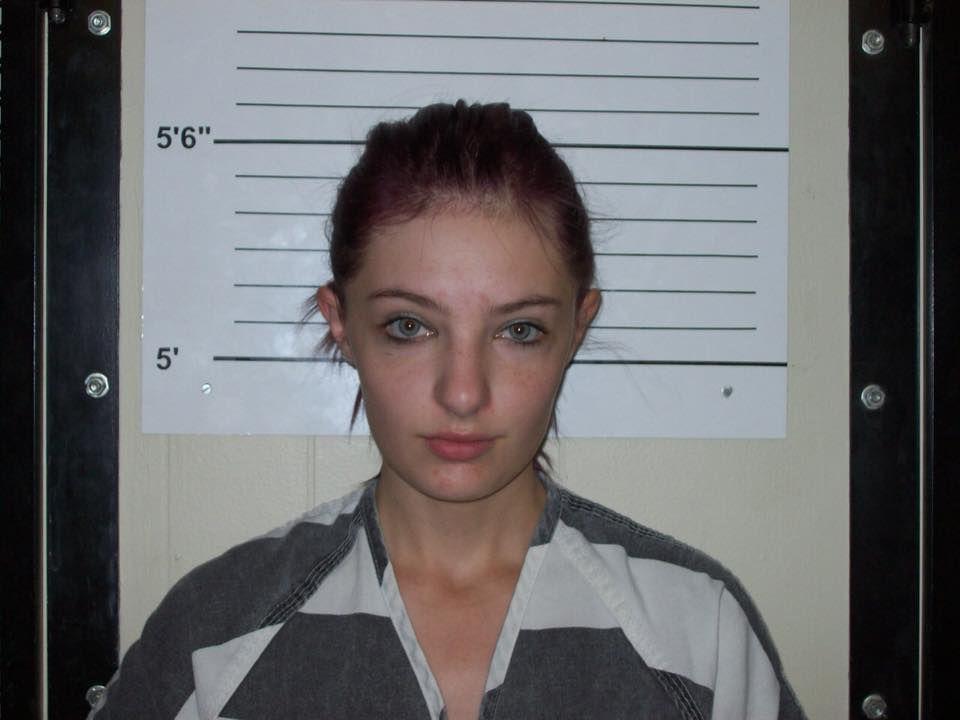 020619jr-harris-trial-1