EDGEWOOD – A former Edgewood man has been sentenced to prison for possessing three weapons despite prior drunken driving convictions, according to prosecutors.
Judge Linda Reade sentenced Brett John Schmerbach, 44, recently of Holy Cross, to one year in jail to be followed by three years of supervised release during a Wednesday hearing in U.S. District Court in Cedar Rapids. He was also ordered to pay a $5,500 fine.
Officers found a 12-gauge Remington 870 Express shotgun, a .22-caliber Henry Golden Boy rifle and a 20-gauge Browning Micro Midas shotgun along with ammo and methamphetamine while searching his home on Sept. 24, 2017.
Authorities said Schmerbach was barred from possessing firearms because of convictions for third and subsequent offense operating while intoxicated in Dubuque and Clayton counties in 1998 and 2006.
During sentencing, Schmerbach's attorney argued that the weapons shouldn't be used to calculate his punishment because the guns were used only for hunting and sporting purposes.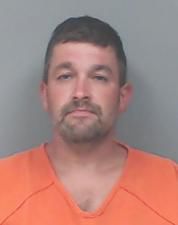 The government countered, noting that Schmerbach should have surrendered the firearms about two weeks before the search because he was the subject of a restraining order stemming from Clayton County arrest for indecent contact with a child for allegedly fondling a 13-year-old.
At the time of the search, Schmerbach was also awaiting trial in Delaware County for distribution of meth to a minor and administering harmful substances for allegedly providing meth to a 14-year-old girl, resulting in a trip to the hospital.
On Wednesday, prosecutors asked the court to dismiss the Delaware County case in light of the federal gun plea. The Clayton County charge remains pending as of Thursday.