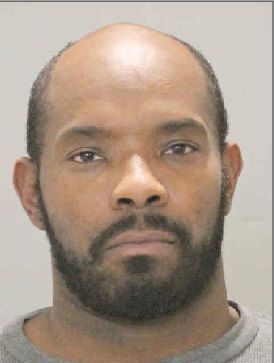 WATERLOO – A former Cedar Falls man who left for Texas when authorities began investigating a child sexual abuse allegation has been sentenced to prison.
Judge Bradley Harris sentenced Brian Keith Taylor, 42, to a series of concurrent and consecutive prison stints totaling 32 years during a July 29 hearing in Black Hawk County District Court.
Taylor will have to serve at least 17 years behind bars before he can be considered for parole. He will be on lifetime parole following his prison time and will have to register as a sex offender for life, according to prosecutors.
Prosecutors had argued for a 47-year sentence, which was the maximum.
A jury found Taylor guilty of second-degree sexual abuse, two counts each of lascivious acts/solicitation and indecent exposure and six counts of child endangerment following a December 2019 trial.
Authorities said Taylor had sexual contact with a girl who was under age 12 and solicited another girl who was under age 14 and exposed his himself to both girls while he was living in Cedar Falls in 2017 and 2018. He was also accused of physically abusing four other children and using drugs in their presence.
He and his then girlfriend left Iowa when the Iowa Department of Human Services began investigating, and they were later detained in Texas in May 2019.
Erin Mae Nicole Moore, the former girlfriend, entered an Alford plea, not admitting guilt but acknowledging the likelihood of conviction if the case went to trial, to child endangerment charges and was sentenced to probation.
Photos: Missing children in Iowa