FAIRBANK – The death of a Dike man allegedly at the hands of his father last month came following a sudden onset of mental health problems, according to the father's defense attorney. Daniel Gail Niebuhr, 59, of rural Fairbank, is charged with first-degree murder in the March 22 shooting death of his son, 36-year-old Brock Niebuhr. Authorities said Dan Niebuhr told investigators he walked up behind his son, who was seated on a couch watching TV, and shot him.
Brock Niebuhr died of a gunshot wound to the neck, according to officials with the Iowa Division of Criminal Investigation. "There is no apparent motive for the crime. The defendant is alleged to have walked up and shot his son for no reason," defense attorneys Chad and Jennifer Frese wrote in a request to the court seeking a mental health evaluation. Recent court filings shed light on Daniel Niebuhr's mental state, which appeared to be spiraling out of control in the months and weeks before the slaying. Apparently under stress from his failing golf course operation and the death of his own father, Daniel Niebuhr allegedly claimed he was going to perform miracles, disappeared into a blizzard and even attacked his brother, according to court records. On the night of the fatal shooting, a relative was driving to pick up medication in an attempt to stabilize his behavior, records state.
Now, Daniel Niebuhr's defense attorneys have raised a competency issue. Questioning whether their client can understand the court proceedings and assist in his own defense, they are asking the Bremer County Jail to preserve all video recordings of his actions behind bars. In court records, the defense attorneys said there had been no signs of mental illness until December, which coincided with the death of Daniel Niebuhr's father, the resulting estate matters and the closure of the Wapsie Ridge Golf Course he operates and helped design.
FAIRBANK — Questions remain after a rural Fairbank golf course operator allegedly killed his…
You have free articles remaining.
Once, Daniel Niebuhr left the house and returned proclaiming he could create a miracle. Another time, he left the house acting bizarrely and speaking of miracles during a heavy snow storm. He was found hours later at a Waverly convenience store talking about being followed. His brother gave him a ride home. Upon arriving they decided to spend the night at the golf course clubhouse and away from the family home because of his behavior. Not long after bedding down, Daniel Niebuhr attacked his brother, who fled out into the storm back to the house. Law enforcement responded and shocked Daniel Niebuhr with a Taser to subdue him. "Defendant, at that time, was suffering from delusions, hallucinations and was obviously out of his normal mental state," according to the defense filings. No charges were filed, and Daniel Niebuhr was taken to the UnityPoint-Allen Hospital mental ward in Waterloo where he stayed for 10 days and was prescribed an antipsychotic drug, according to the defense. He was stable for several days but quit his medications about a week later because he felt better, records state.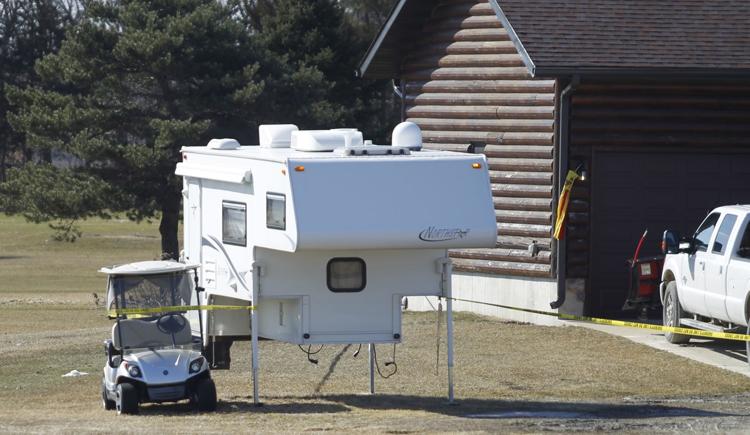 Then on March 22, he left home again as the delusions began to return, and appeared at the home of the family pastor. The pastor called Daniel Niebuhr's wife, who came over with Brock to pick him up. They convinced him to begin taking the medications again. While the wife went to pick up the prescriptions, Daniel Niebuhr and his son waited at home. When his wife returned, she found the son dead and Daniel Niebuhr acting lethargic, records state. Following his arrest, Daniel Niebuhr's behavior continued at the jail, where he was incoherent and uncooperative with staff, court records state. During a March 25 visit with Chad Frese, Daniel Niebuhr appeared "almost catatonic." "Defendant's pupils were dilated, and his eyes would bounce around the room as if he were watching something else in the room that Mr. Frese could not see. The only audible sounds made by defendant in this 30-minute meeting were some low groans and moans," according to the defense filing.
FAIRBANK – A judge has ordered a rural Fairbank man accused of killing his son to undergo X-…
There were no signs of improvement in the following days, and on March 27 Daniel Niebuhr put his hand in a slot in the cell door and continued to slam the door, injuring his hand, records state. The following day, he called his attorney and sounded lucid, saying he was being medicated and could recall very little of the preceding days. But after a medical appointment to address his hand injury, his condition deteriorated again, and he was refusing to take his medication, according to the defense filing.