EVANSDALE — A former Waterloo man and his father allegedly used an excavator to dig the hole where the bodies of two people were found inside an SUV in Evansdale last week, according to investigators.
The bodies have tentatively been identified as Elissa Landry, 28, and her stepfather, David Batten, 45, both of Chino Valley, Ariz., who had been missing since April.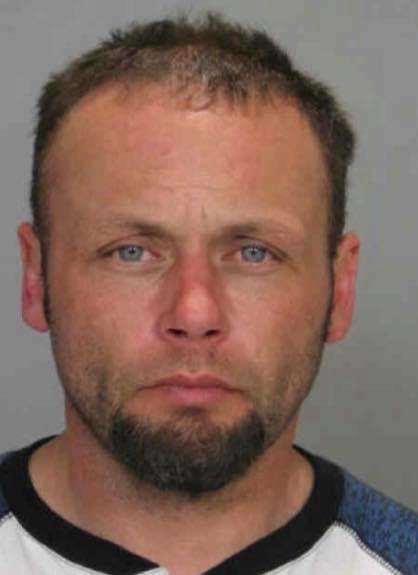 Landry's boyfriend, 24-year-old Mitchell Allen Mincks, was detained on federal probation charges in April. He hasn't been charged in the deaths, but Chino Valley police have said Mincks is considered a person of interest.
Now authorities allege Mincks had help.
On Friday, members of the Waterloo Police Department's Violent Crime Apprehension Team arrested Mincks' father, 42-year-old Allan Thomas "Tommy" Tucker of Waterloo. Tucker is charged with two counts of abuse of a corpse for allegedly burying the bodies to conceal the crime.
His bond was set at $200,000 during a Saturday court appearance.
Court records allege Tucker had another person rent an excavator from a local business, and witnesses said they saw Tucker and Mincks with the earth-moving equipment. They were spotted with the excavator at the end of the cul-de-sac on Timber Oak Road on April 22, which was about three days after Landry and Batten were last seen alive in Arizona.
Mincks and Tucker were also spotted purchasing lime at a local store, and the material — which can be used to mask the odor of decaying bodies — was discovered at the clandestine burial site, according to court records.
Police said the bodies were found buried inside Landry's Subaru Forester. The burial site was found directly behind a camper Tucker had at the site, records state.



PHOTOS: Arizona missing persons
052920jr-timber-oak-search-1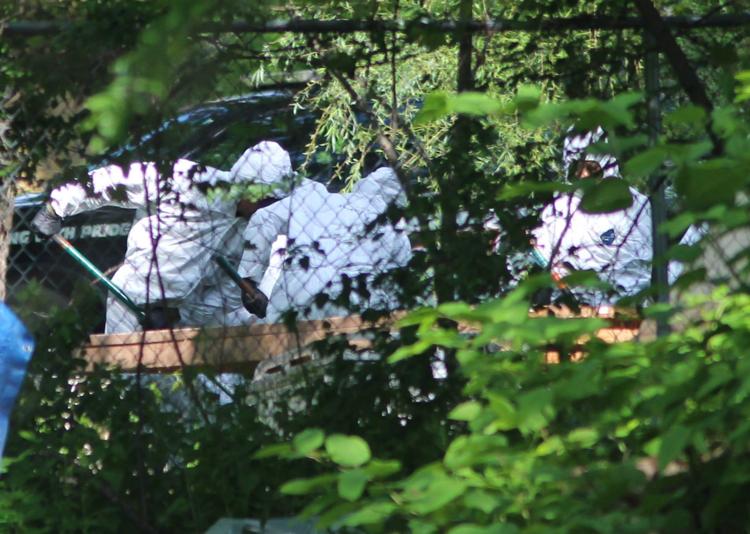 052920jr-timber-oak-search-4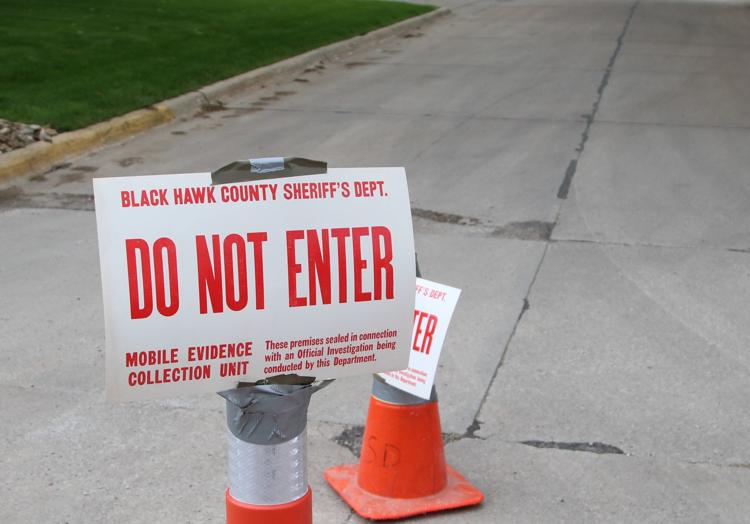 052920jr-timber-oak-search-3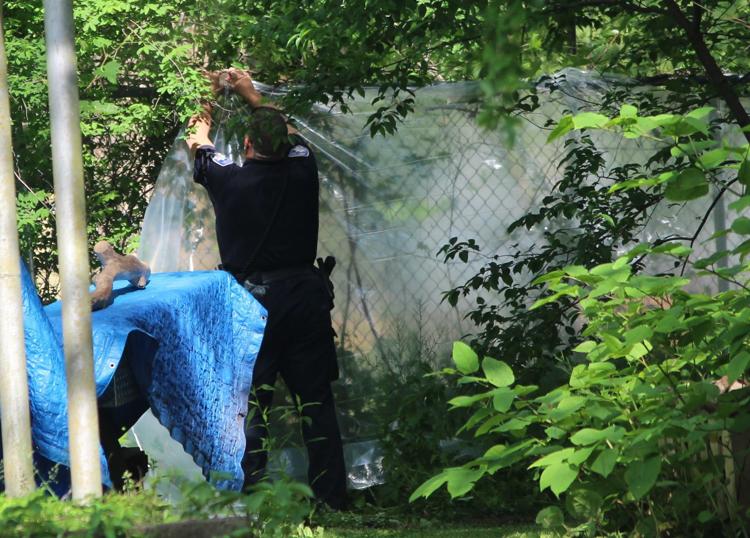 052920jr-timber-oak-search-2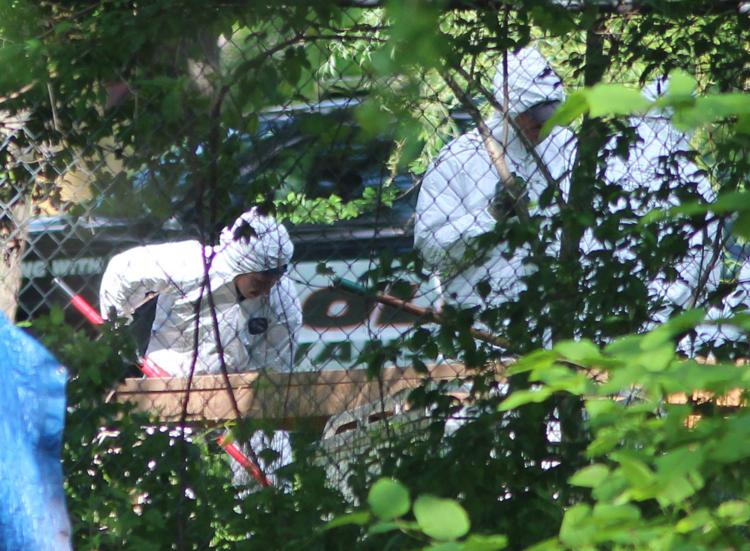 052820jr-timberoak-search-4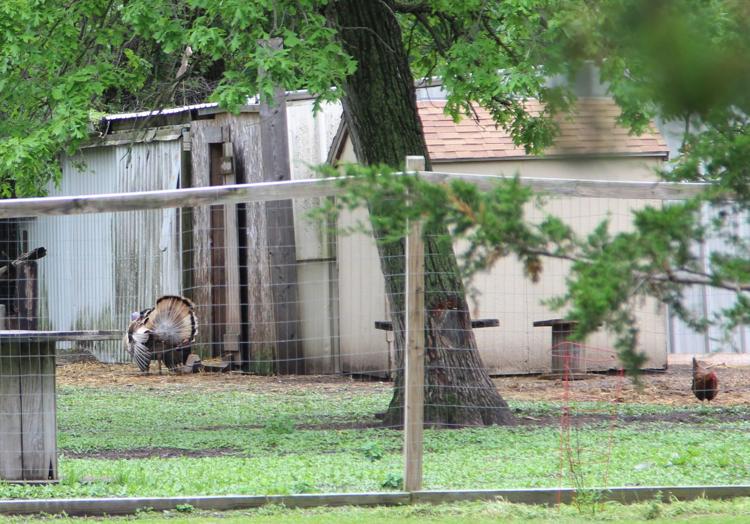 052820jr-timberoak-search-3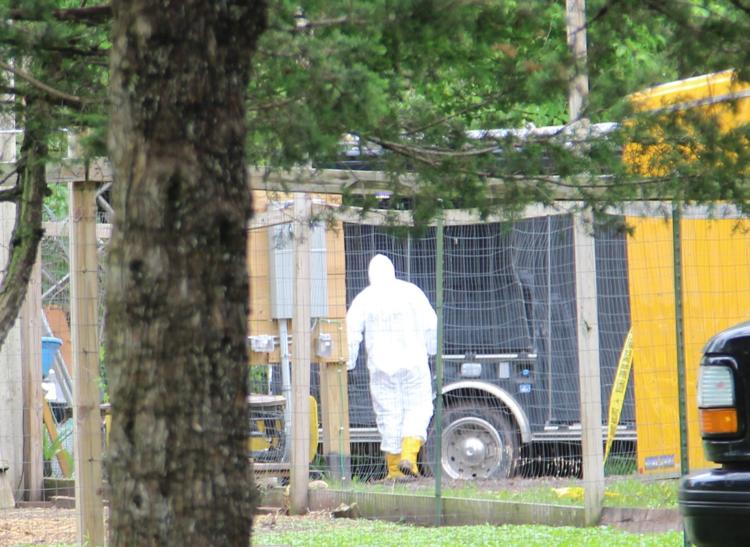 052820jr-timberoak-search-2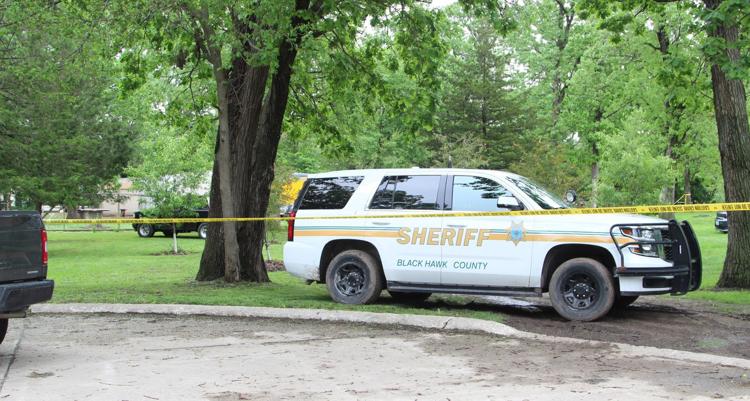 052820jr-timberoak-search-1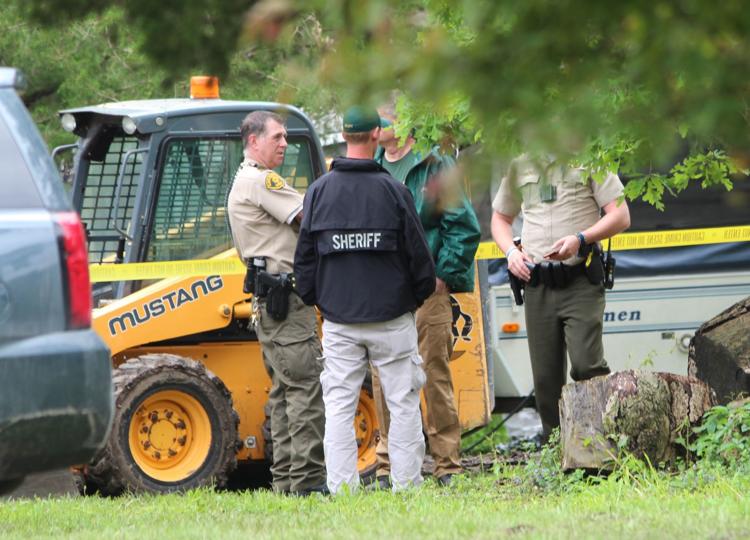 042820jr-missing-search-1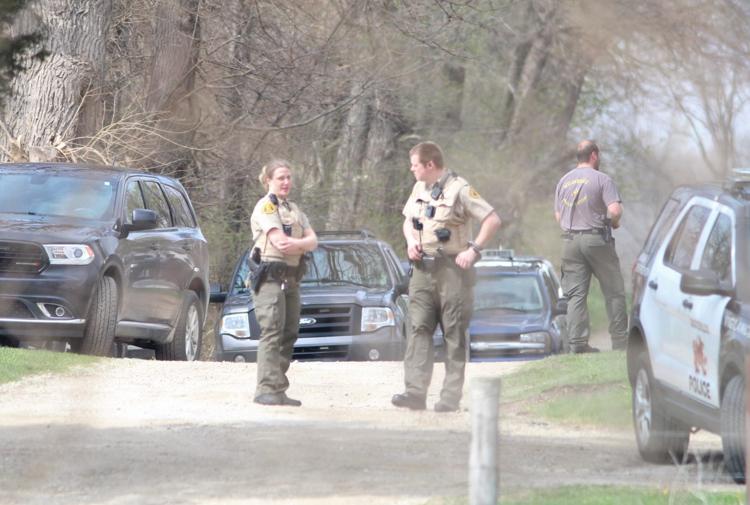 042820jr-missing-search-2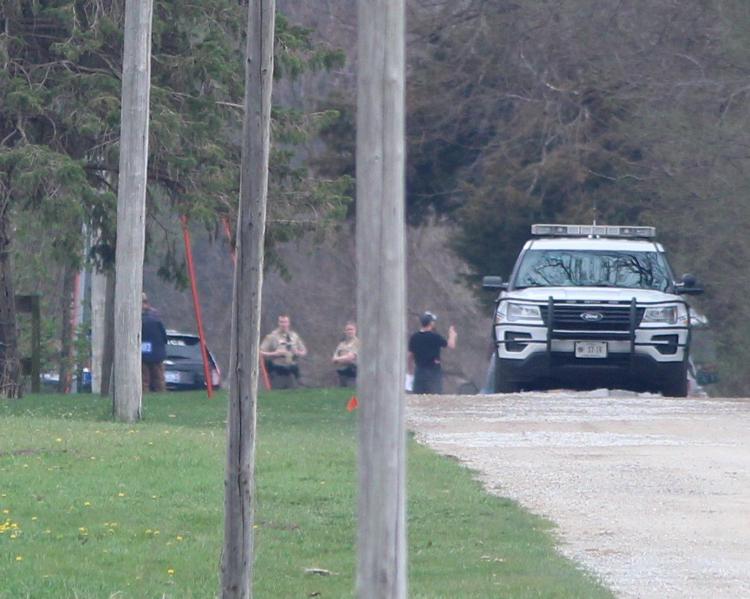 Reward poster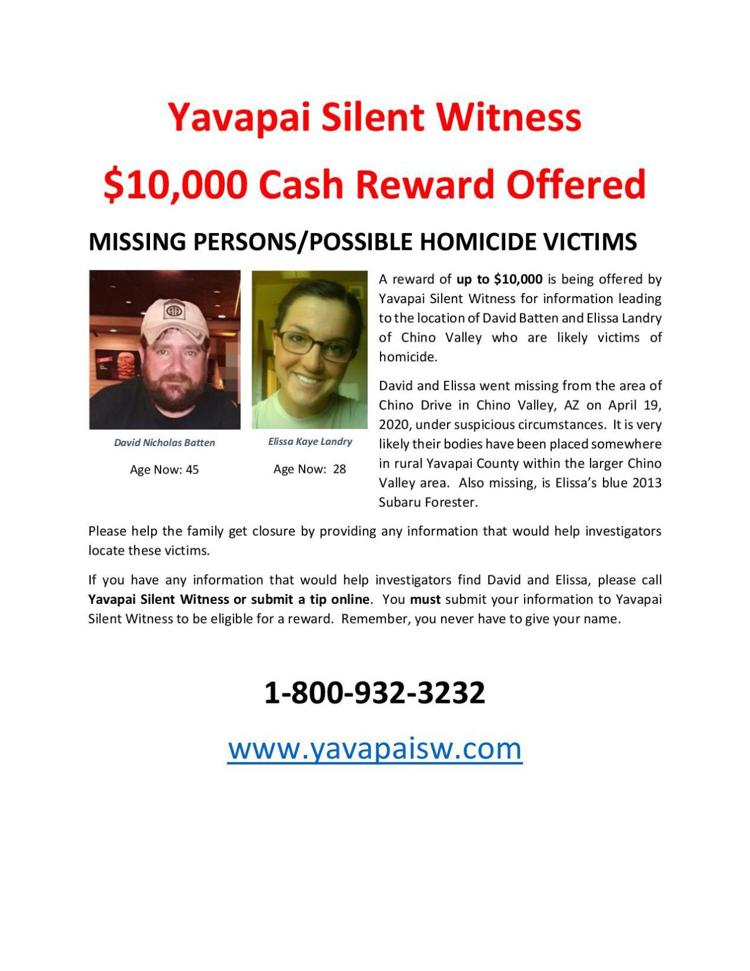 050220ho-car-lake-1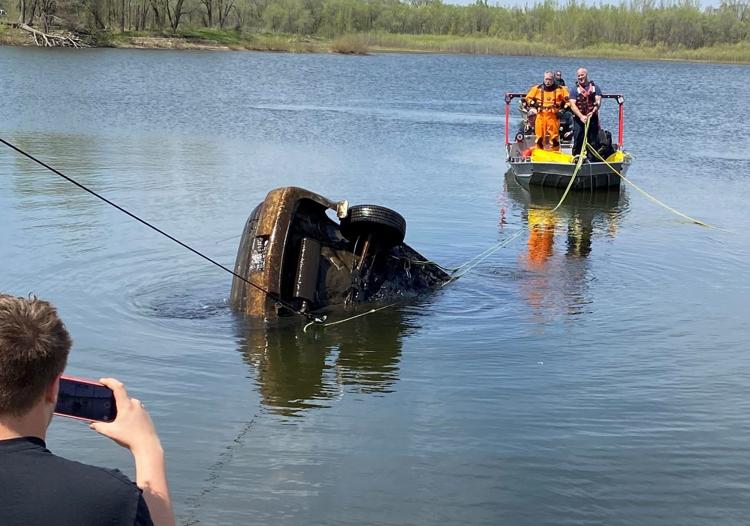 050220ho-car-lake-2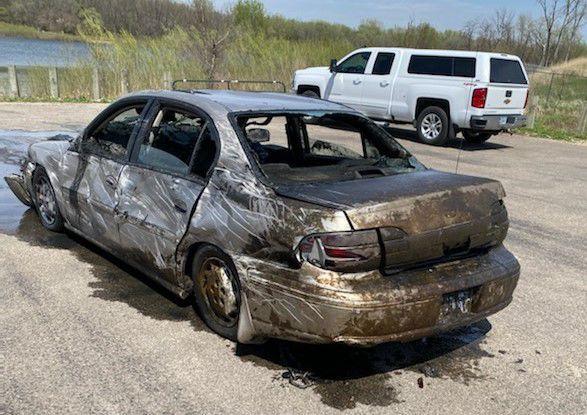 Missing poster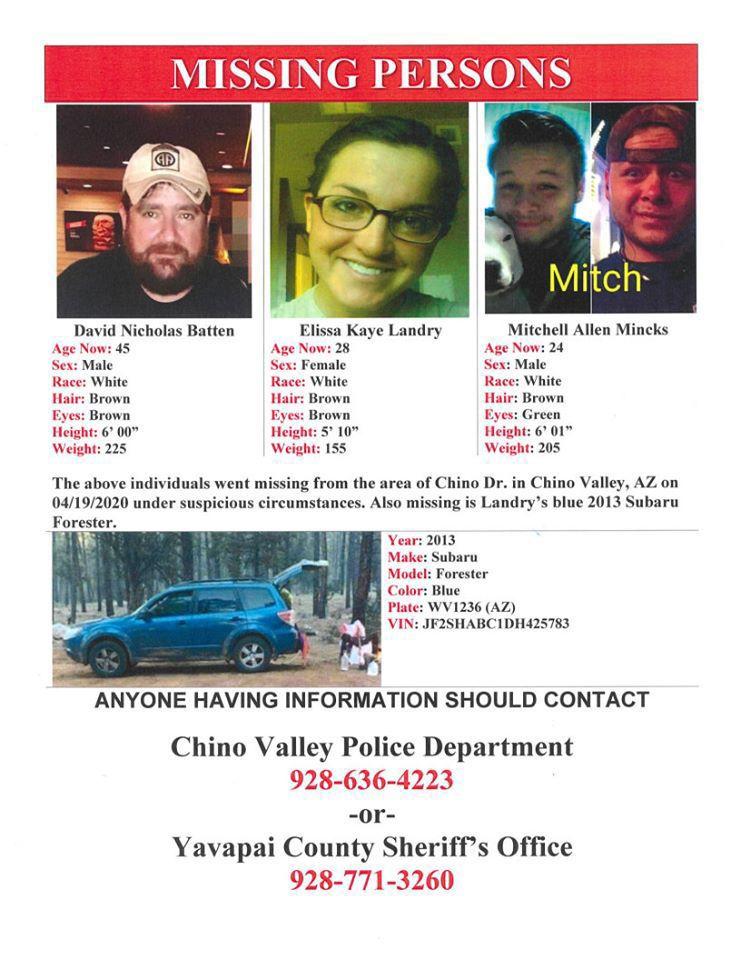 David Batten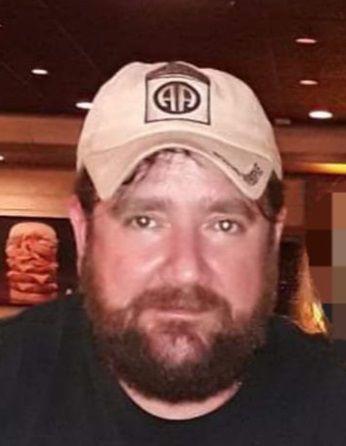 Mitchell Allen Mincks
Mitchell Allen Mincks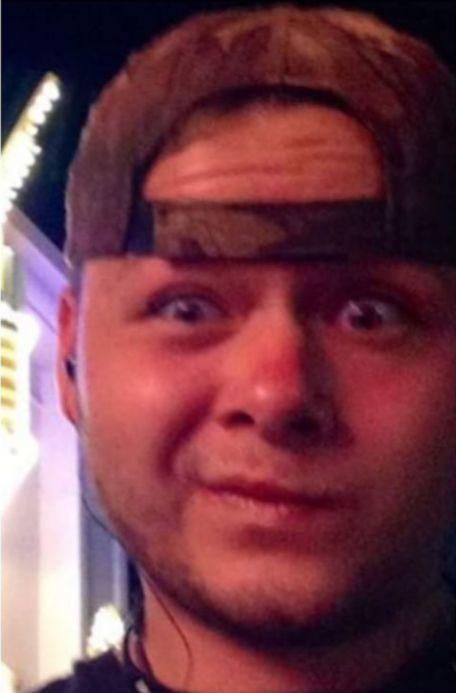 Elissa Landry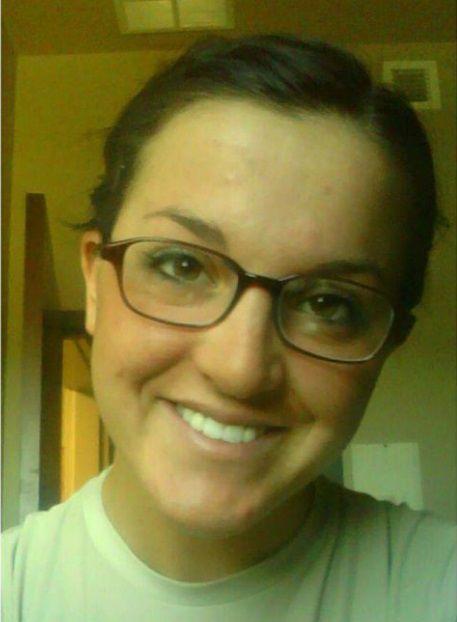 050220ho-car-lake-4

050220ho-missing-arizona-a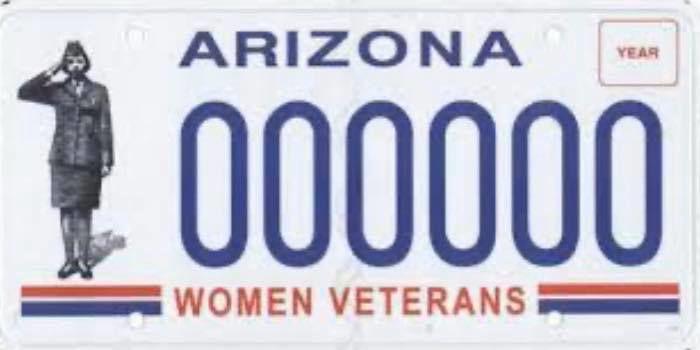 Sign up for our Crime & Courts newsletter
Get the latest in local public safety news with this weekly email.