WAVERLY – Family members detailed a frantic search to find Daniel Gail Niebuhr in March 2019 in the hours before the rural Fairbank man killed his son.
Daniel Niebuhr, 60, is charged with first-degree murder in the death of 36-year-old Brock Niebuhr of Dike.
The father waived his right to a jury trial, opting to have a judge consider the evidence, and testimony began Tuesday in Bremer County District Court in Waverly.
Because of COVID-19 pandemic precautions, only trial participants — attorneys, witnesses, the defendant and the judge — are allowed inside the courtroom. Spectators can observe the proceedings through a video link.
Witnesses said Daniel Niebuhr suffered from mental health issues in the months leading up to the slaying, and his attorneys are using insanity and diminished capacity defenses.
Daniel Niebuhr was struggling with his own father's death, managing the estate his father left behind as well as financial troubles with the Wapsie Ridge Golf Course which he built next to his log cabin-style home on Vine Avenue.
"That was the only thing he talked about," said Brock Niebuhr's wife, Lauren.
Daniel Niebuhr had been hospitalized following an episode in February 2019 in which he was found disoriented in Waverly at 4 a.m. and later attacked his brother, resulting in sheriff's deputies Tasering him. That event spurred family members to remove his firearms from the home.
He had stabilized following the February committal, and said he never wanted to go back, friends said. But by late March 2019, he had thrown his medications "out the window," feeling he didn't need them, according to relatives.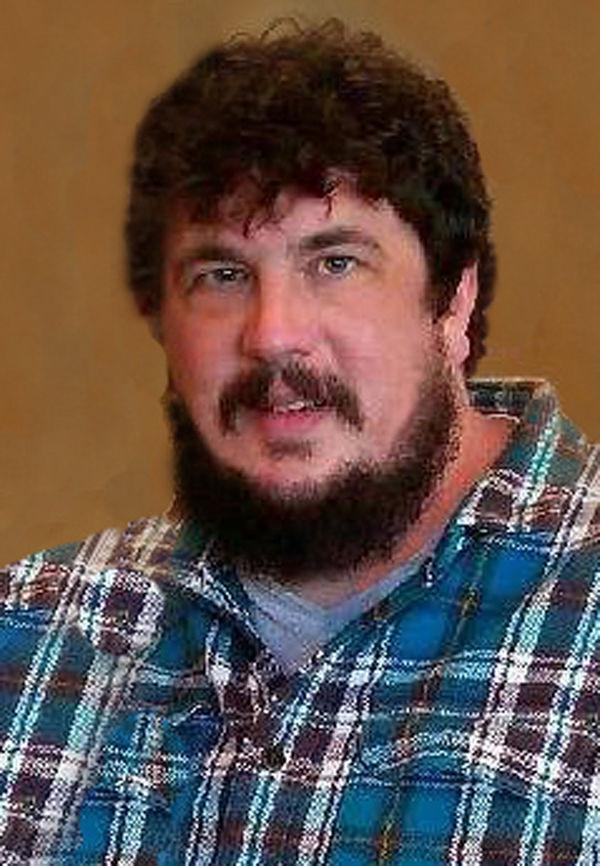 On the morning of March 22, 2019, Dan Niebuhr had been involved in an argument with his wife, Anne, and later in the day he phoned her at work, saying he wasn't sure where he was, according to testimony. The wife and a friend, Susan Kneppe, left to look for him, and Brock was enlisted to help because he had a calming effect on his father.
Dan Niebuhr showed up at the family's church in Fairbank.
"I asked if he was looking for something. He said in a little voice, 'God,'" said Marilyn Helmuth, a volunteer custodian at the church. He wandered up to the altar and back. It was the pastor's day off, and she directed him to the parsonage next door.
A close family friend found him at the pastor's house, and when she approached him, he told her to get away, saying "you are of the devil."
Brock and Anne Niebuhr pulled up a short time later, and following some discussion, Dan Niebuhr got in his truck and drove off.
Family and friends resumed their search, heading toward the house. Brock Niebuhr spotted his father near a golf cart shed. Brock would later tell his wife his father was acting like he was preparing to flee again and didn't seem to recognize him.
The son pleaded with him to get help, and they returned to the house. Kneppe went to Costa's Sports Bar and Grill in town and picked up food for everyone, and they started talking with the father about taking his medicine.
"Dan got pretty upset and he said, 'Why don't you all just leave and give me some peace,'" Kneppe said. She told him everyone was there because they loved him, and his face softened.
Anne and Kneppe left to fill his prescriptions at UnityPoint Health-Allen Hospital in Waterloo and then went to Dike to pick up an overnight bag for Brock, who remained at the house to look after his father.
With text messages and phone calls, Brock Niebuhr kept in touch with his wife, who had remained in Dike to look after their 3-year-old daughter. Toward the end of the day, he quit answering to her messages.
"I was scared because he wasn't responding," Lauren Niebuhr said.
Around 5:25 p.m., Anne Niebuhr and Kneppe pulled up at the house with the medications. They knew something was wrong before they got out of the car. They could see Daniel Niebuhr outside stumbling around his pickup truck, Kneppe said.
They rushed over to him and he slid down to the ground and started wailing. Moments later, Anne found Brock on the couch inside, unconscious and bleeding. There were rifles propped up on a railing on the porch with ammunition on the floor. They called 911 and locked all the doors as Daniel Niebuhr continued to stumble around outside, going through the cars.
Authorities arrived a short time later. Dan Niebuhr told medics he had shot his son, and sheriff's deputies found Brock laying on a couch in the living room with his feet crossed. Investigators with the Iowa Division of Criminal Investigation said there was no sign of a struggle.
PHOTOS: Fairbank homicide