WATERLOO – When Greg Freshwater followed in his father's footsteps and joined Waterloo Fire Rescue, fellow firefighter Scott Ernst was sure he wouldn't like his young, chipper new colleague.
"When I found out he was offered a position with Waterloo, I hoped he wouldn't be on my shift, and when I found it out he was on my shift, I figured it would be easy just to ignore him," said Ernst, a fire department engineer.
He recalled how he first heard Freshwater's "proud mouth and cocky voice" at the fire training center. But in less than a year, the upstart firefighter was starting to grow on the grumpy veteran.
Freshwater died in August when he was jogging south of town and was struck by a passing car.
WATERLOO – Flags at Waterloo fire stations are at half staff to honor a firefighter who died…
On Monday, Freshwater posthumously received Waterloo Fire Rescue's Firefighter of the Year award for 2017. It was Ernst who recommended him for the honor.
"You've got to prove yourself to me, and he did it really fast," said Ernst, who spoke during the Exchange Club of Waterloo's award luncheon. "I guarantee that some day Greg would have won this award. Unfortunately, Greg was taken from us far too soon, and since he could not receive it in the future, I think it's only right that he gets it now."
The lead paramedic who responded to the fatal accident, Ian Wass, was recognized as the department's Paramedic of the Year for 2017.
Freshwater completed a fire science degree at Hawkeye Community College in 2016, and he worked for the Marshalltown Fire Department before he was hired in Waterloo in November 2016. He and three other Waterloo firefighters were taking on additional training to become paramedics.
"Waterloo Fire Rescue was lucky to hire Greg. The citizens of Waterloo were lucky to have him as one of our protectors, and every one of us that go close to him was lucky to have Greg as a brother," Ernst said.
Paramedic-Firefighter Sam Hess, who nominated Wass for the paramedic honor, also worked the fatal accident.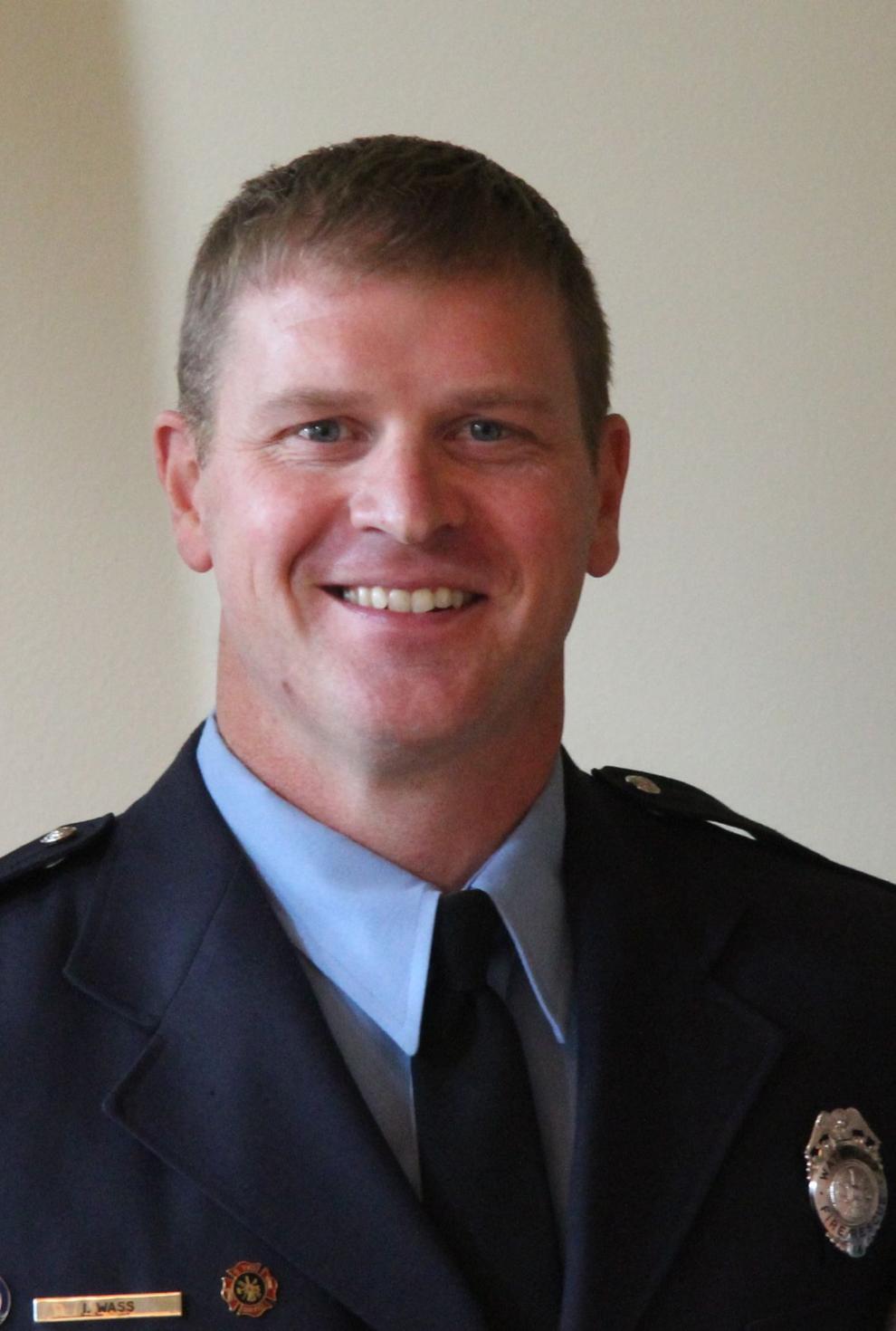 "Let me tell you something — we were shook. That being said, everyone, and I mean everyone, on that call was at their best. Everyone was calm, efficient, professional and getting things done," Hess said. "And I looked over at Ian and thought, thank God that he gave this city people like you. We had a whole ambulance full of them. I don't know if I've ever been so proud of the people I work with."
Wass, a Denver native, graduated from Wartburg College and worked construction and other jobs before joining the Waterloo fire department.
He was hired in February 2008 and became a paramedic in 2010.
"Ian is incredibly intelligent, compassionate and humble. He has a strong faith, loves his family and works hard at everything he does. … This guy is working all of the time to be better," Hess said.
Greg Freshwater's father, retired fire lieutenant Jeff Freshwater, his mother, Tina, and girlfriend, Brittany Lind, attended the ceremony.
A memorial fund is being established to help firefighters pay for paramedic training, a cost now borne by the firefighters themselves, Jeff Freshwater said.
"All four of these young firefighters dug in their pockets to come up with the 10 to 12 thousand dollars to provide for their own training to better serve all of us," Jeff Freshwater said.