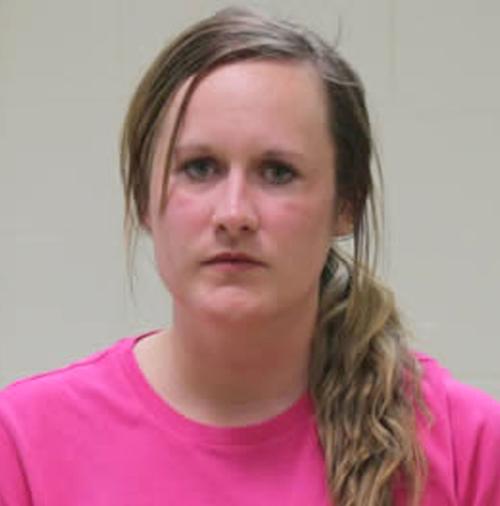 IOWA CITY (AP) — A Northeast Iowa social services worker has entered a guilty plea to perjury over her false testimony that helped convince a judge to remove four children from their parents.
Former Iowa Department of Human Services employee Chelsie Gray of Lawler entered a written Alford plea to the felony charge last week under a proposed plea agreement with prosecutors.
Such a plea is an acknowledgment that prosecutors may have enough evidence to prove her guilt at trial but that she maintains her innocence.
If accepted by a judge, prosecutors would dismiss two other perjury counts and she will be recommended for a deferred judgment. That means the charge would be wiped away from her record if she stays out of trouble.
A judge has scheduled a plea and sentencing hearing for Dec. 3.
Gray, 30, was charged in April with making several false statements during a December 2017 hearing in which she recommended a judge terminate the parental rights of a mother and father.
Gray was assigned as the case manager when DHS sought to remove four northern Iowa children from their biological parents for reasons that aren't public. In that role, she was responsible for setting up services for the children and parents and evaluating mental health and substance abuse issues, among other duties.
Gray testified under oath about the children and recommended they be placed in foster care. In a ruling stripping the parents of their rights, Judge Gregg Rosenblatt credited Gray's testimony as very credible, unbiased and persuasive.
But criminal affidavits signed by Division of Criminal Investigation agent Scott Reger outline how Gray allegedly committed perjury.
She testified at the hearing that she had spoken with their teachers about academic and social concerns they were exhibiting at school. In reality, she later admitted that she had not spoken to teachers and had only received some emails that were forwarded from their foster mother, Reger wrote.
"That was a mistake," Gray allegedly said.
Gray also admitted that she falsely testified that she saw the children at least once per month in their foster home as required by Iowa code, the affidavit said. In addition, she testified that she would recommend a foster care placement keeping all four children in the same home when she had been discussing a plan to separate three boys from their sister, it said.
Sign up for our Crime & Courts newsletter
Get the latest in local public safety news with this weekly email.