WATERLOO – An Evansdale man who allegedly tried to rob an armored car in March has now been charged with setting fire to a landmark Waterloo restaurant.
On Monday, Waterloo police arrested Kevin Josue Cruz Soliveras, 29, on charges of second-degree arson and second-degree burglary in connection with the fire that gutted the Wishbone Restaurant and Bar, 201 W. 18th St. His bond is currently set at $570,000.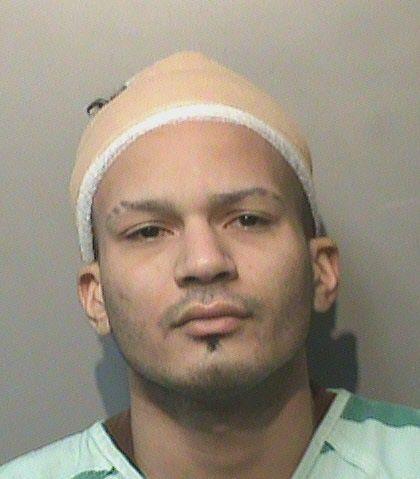 Court records alleged Cruz and a second unidentified person broke into the Wishbone in the early morning hours of March 5.
Investigators recovered the restaurant's security video that showed the two enter the business around 2:35 a.m. and break into coin-operated machines. They attempted to open the ATM and then brought up a safe from an office and took several cartons of cigarettes.
The video showed the other person setting several fires inside the office area, according to court records. Investigators allege the fires were lit to destroy evidence.
A firefighter who responded to the flames was momentarily trapped when the dining area floor gave away. Damages were estimated at $700,000, according to court records.
Police said Cruz, a one-time professional boxer, is linked to several crimes in recent months.
On Jan. 13, Evansdale officers were called to an alarm at Hoochies Bar on Central Avenue and found an intruder had attempted to move an ATM machine before giving up and fleeing in a Buick Terraza van connected to Cruz, according to court records.
Police located the van at Cruz's home and searched the residence, finding $1,200 worth of coins that had stolen from a Hammond Avenue home Jan. 8. Officers also found a Hawes Firearms Co. .357-caliber revolver; an Iver Johnson .38-caliber revolver; a Ruger .22-caliber revolver; and a .30-caliber Broomhandle Mauser pistol that had been reported stolen during a burglary to a home on Independence Avenue, court records state.
Cruz was arrested for trafficking stolen firearms and burglary in the Hammond and Independence avenue break-ins. He wasn't charged in the Hoochie's burglary, but was arrested for allegedly sending threatening text messages to a woman whose family operates the establishment Jan. 21, according to court records.
While Cruz was awaiting trial, he and others allegedly hatched plan to hold up an armored car March 11. The robbery failed when guards opened fire, striking Cruz in the head, killing Bryce Miller and wounding Rogelio Gonzalez. Cruz and Gonzalez fled and were detained in the following days.
Authorities continue to investigate a earlier fire that damaged another prominent Waterloo business in recent months. Police said burglars detained a maintenance worker at Maple Lanes Bowling Center on University Avenue in February and then set the place on fire. The worker fled and notified the fire department.
No arrests have been made in the Maple Lanes case.



Photos: Wishbone Restaurant Fire