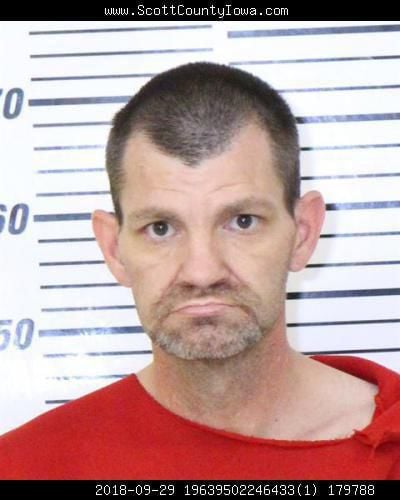 DAVENPORT --- Drug charges against four Davenport residents have been dropped after the Iowa Division of Criminal Investigation crime lab failed to find any controlled substance in a powder that had field tested positive for methamphetamine.
Neil Christian Williams, 40, Karisa Lyn Adams, 37, and Steven Eric Parlow, 35, and David Lyons, 44, all of whom had been staying at 604 W. 63rd St., Apt. 2, had each been charged with one count of possession with the intent to deliver more than 5 grams of methamphetamine. The charge is a Class B felony under Iowa law that carries a prison sentence of up to 25 years.
You have free articles remaining.
Davenport police had arrested the four during a methamphetamine investigation Sept. 28.
Officers had seized up to 20.4 grams of what they suspected was methamphetamine that tested positive in a field test.
However, according to documents filed in Scott County District Court, the state crime lab report indicated there was no methamphetamine, or any controlled substance, found in the powder, even though it had tested positive in a test kit used by Davenport police.
The only charge remaining is solely against Lyons. That charge, keeping premises or vehicle for controlled substance violations, is an aggravated misdemeanor that carries a prison sentence of up to two years.