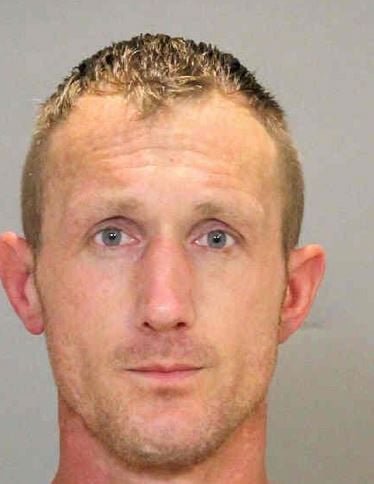 WATERLOO – A Waterloo man who struck and killed a bicyclist in July 2018 had been the subject of a FBI wiretap probe into meth sales, according to court records.
Joshua Ray Summerhays, 39, was arrested last year for homicide by vehicle in the crash outside Washburn that claimed the life of competitive cyclist Connie Inks of Waterloo.
Authorities said Summerhays was under the influence of amphetamine at the time of the collision, and a court date in the case has been set for March.
WATERLOO – A Waterloo man was driving on drugs and distracted when he struck and killed a co…
Court records show the fatal crash came a year after police searched a Hammond Avenue home where he was living.
Summerhays wasn't charged in connection with the drug raid at the time, but on Tuesday he was arrested for possession of methamphetamine with intent to deliver as part of the drug investigation.
Investigators with the Tri-County Drug Enforcement Task Force, Iowa Division of Narcotics Enforcement and the FBI started looking into a meth ring that involved Summerhays in 2015, according to court records.
The probe involved a federal wire tap of Summerhays' cell phone, which picked up more than 500 drug-related conversations during a one-month period in 2015, records state.
Police searched his home on July 6, 2017, and found a digital scale and less than 5 grams of what appeared to be methamphetamine.
Sign up for our Crime & Courts newsletter
Get the latest in local public safety news with this weekly email.