WEST UNION — The decision is now up to a judge on whether charges will stand in the case of a Westgate man accused of killing an infant he was looking after in 2018.
Dean Alan Hettinger, 22, is charged with first-degree murder and child endangerment in the mysterious death of 4-week-old Holten Patrick Smith.
Authorities said Hettinger was caring for Holten on April 29, 2018, when the child was taken to a hospital. Doctors found a brain bleed and broken ribs, and the baby died on May 27, 2018, of the injuries, according to court records.
Hettinger was arrested in May 2019.
On Monday, defense attorney Aaron Hawbaker asked the court to throw out the charges because the manner of death is currently listed as "undetermined," and there is no evidence that points to how Holton died.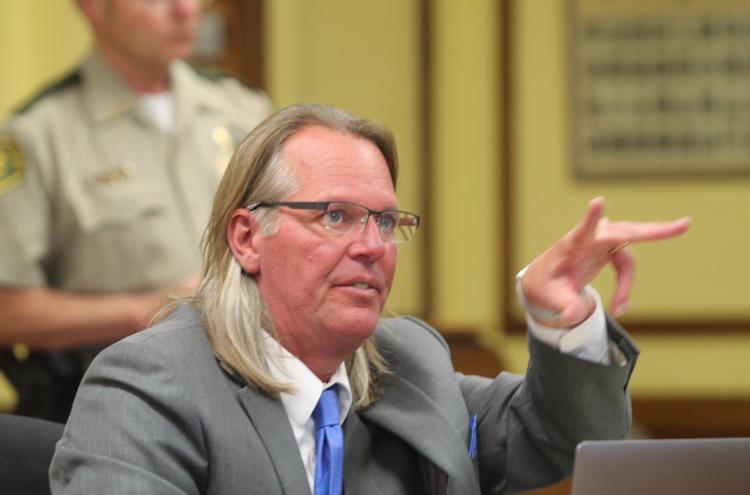 "There is not a single individual, professional individual, who reaches the conclusion that this was a homicide, that the cause of death of the child was at the hands of another," Hawbaker said. "You can't have a murder without a homicide."
He said both charges allege that Holton died as the result of Hettinger's actions, but that isn't shown in the medical evidence.
"There is no finding in the medical community that the death of this child was related to the acts of an individual," Hawbaker said.
You have free articles remaining.
Assistant Iowa Attorney General Scott Brown said he believes the state can establish all the elements of murder.
"The medical examiner is one witness of many. ... We have a number of medical witnesses listed that will be able to testify about the injuries to this baby," Brown said.
"The undetermined here is largely based on the fact that whenever the victim was moved from life support, he survived for a number of weeks. The injuries, particularly to the brain, resolved, and she (the medical examiner) wasn't able to make those calls based on what she saw at autopsy," Brown said.
Brown said there is no requirement that prosecutors have a forensic pathologist label a death a homicide before they can levy a murder charge.
He noted the state has prosecuted two recent "no-body murder cases" — including the case against Tait Purk in Tama County who was accused of killing Cora Okonski, who disappeared in 2000 and has never been found.
"We were able to establish the elements of murder without any review of the body. It was all based on circumstantial evidence that the victims in both those cases disappeared and were never found. So there is some precedence with proceeding," Brown said.
Judge Richard Stohl will issue a ruling on the defense motion in Hettinger's case at a later date.