NEW HAMPTON — Dalton Adam said he didn't intend to kill David Hansen when he knocked him down and showered him with punches and kicks outside Hansen's Decorah home in 2018.
"It all happened so fast. It was just a fight to me," Adam, 19, repeated to jurors as he took the stand to defend against first-degree murder charges in his second day of trial on Thursday.
Prosecutors said Adam and friend Jacob Seelinger continued to strike Hansen — 46, who was the boyfriend of Seelinger's mother — while Hansen was on the ground defenseless after going to his house on July 12, 2018. Hansen suffered brain injuries and died about a month later, never having regained consciousness.
Adam testified that he knew of Hansen's reputation as a fighter and had been aware that Hansen had assaulted Seelinger's mother about a month earlier, landing her in the hospital with a fractured tailbone. But he said he wasn't aware that the mother had been in an argument with Hansen earlier that day or that Hansen had become physical during the altercation.
Adam, who been living in Wisconsin and had returned to Decorah to hang out with friends at the Winneshiek County Fair, told jurors he was trying to keep the younger and smaller Seelinger out of trouble. Seelinger had been agitated that night and was involved in disturbances at the fair, and they ultimately left.
Seelinger's mother, Calista, who was with them, wanted him to go to Seelinger's father's house, in another part of Decorah. But Seelinger wanted to go to Hansen's.
When they arrived, Seelinger took off and ran behind Hansen's garage, according to Adam's account, and the mother told Adam to get Seelinger and bring him back.
"It was just trying to get him out of there," Adam said. "I was just trying to keep Jacob out of trouble."
Adam said he caught up with his friend and told him they should go, but Hansen came outside and began taunting them as they walked back to the car.
According to Adam, Hansen punched Seelinger, and he intervened. Hansen then punched Adam, according to Adam's account.
"I stepped back, closed my eyes, and I just swung," Adam said. He said the blow knocked Hansen down, and he heard a crack when Hansen's head hit the concrete. He said he threw the punch in self defense.
He admitted to then punching and kicking Hansen when he was down but said most of the strikes were to the body, and he said the 20 to 30 punches and eight to 10 kicks he had told investigators was an exaggeration.
You have free articles remaining.
He also admitted Hansen wasn't defending himself while he was on the ground.
He said he left the scene because he was scared and eventually got a ride back home to Prairie du Chien.
"I felt bad. I didn't think it was that bad. It was just a fight," Adam said.
Assistant Iowa Attorney General Scott Brown pressed Adam on the calling what happened "a fight" and "self defense."
"A fight would be mutual combat ... a beating would be one sided," Brown said.
During opening statements, the defense told jurors the fatal injury came from Hansen striking his head on the cement when he fell, and said the other blows that followed didn't contribute to his death.
Medical Examiner Jonathan Thompson, who undertook the autopsy, testified that Hansen's death came from a deep blunt injury to the head, and it could have been from the hitting the concrete after being punched. But he said it could also be from the repeated punches and kicks.
Evidence photos showed Hansen's face was bruised with lacerations, his eye swollen shut following the attack. But because Hansen lingered in the hospital for about a month before he died, many of the other injuries had healed. Thompson said x-rays showed two broken ribs and a broken jaw, but he noted the rib injuries could have come from attempts to resuscitate him.
Jurors also heard from a psychologist who said Adam possibly had a psychological reaction during the fight because of prior trauma. Marilyn Hutchinson, who examined Adam, said she diagnosed him with post-traumatic stress disorder, anxiety and depressive disorder, noting he suffered abuse from his own mother's boyfriends while a child, was on his own since age 14 and had a history of alcohol and substance abuse.
Closing arguments in Adam's case are slated for Friday at the Chickasaw County Courthouse in New Hampton, where the case was moved on a venue change.
Seelinger was convicted of second-degree murder in an earlier trial.
120319ho-dalton-adam-sentencing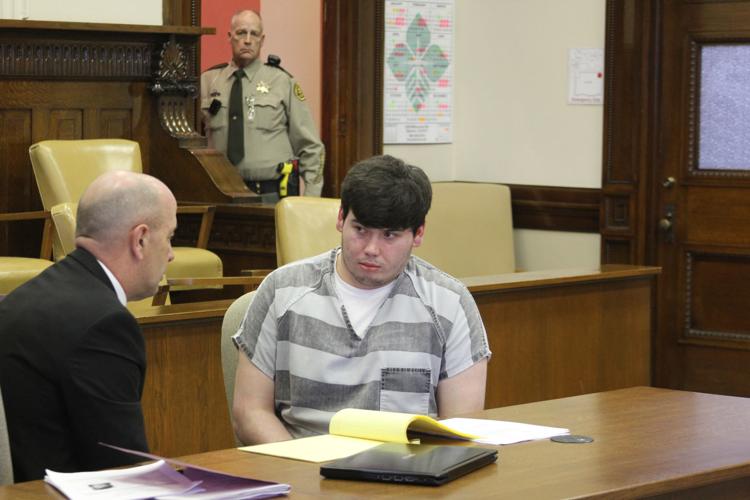 110419jr-dalton-adam-verdict-2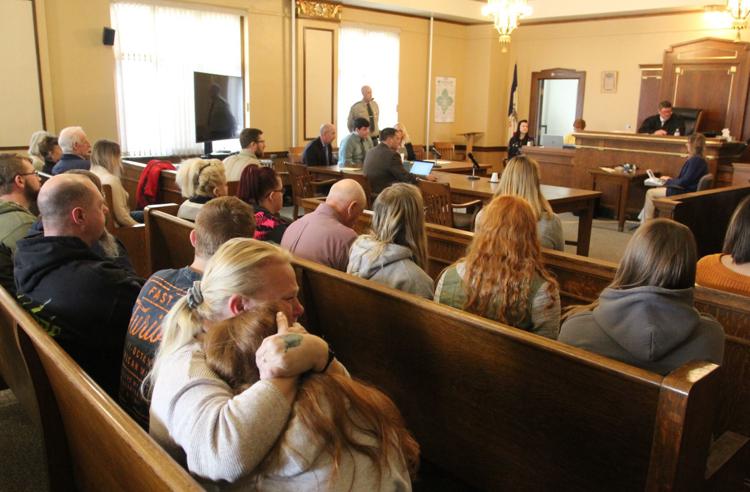 110419jr-dalton-adam-verdict-3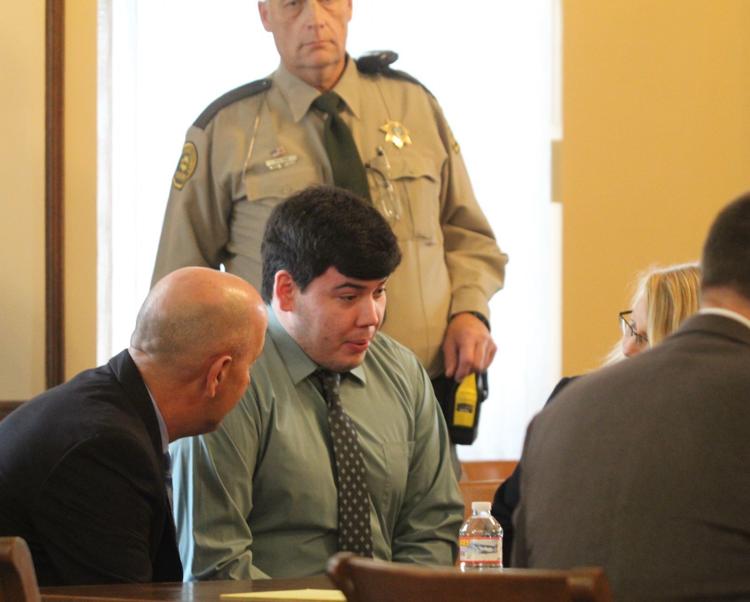 110419jr-dalton-adam-verdict-4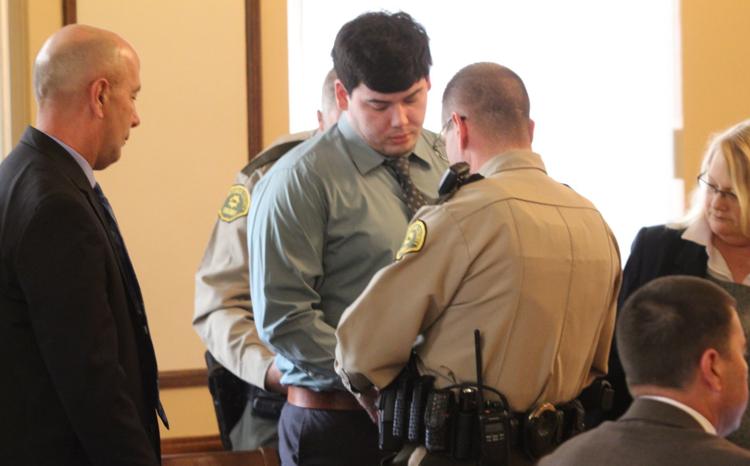 110419jr-dalton-adam-verdict-1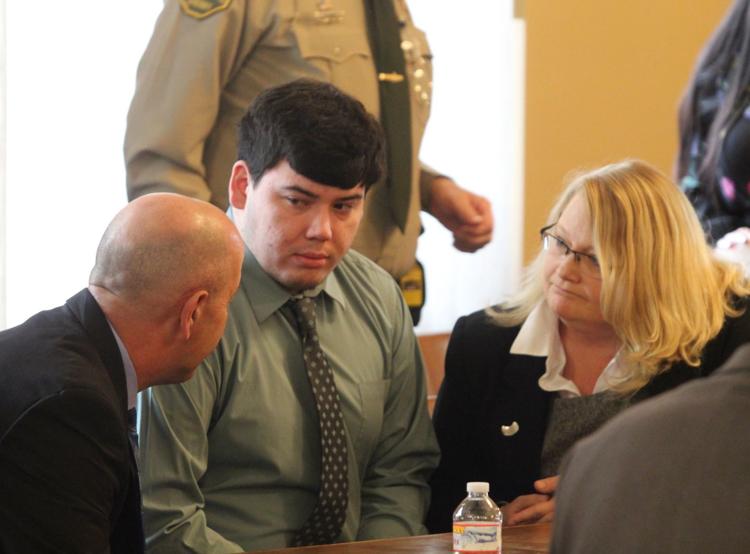 110119jr-dalton-adam-2.jpg
110119jr-dalton-adam-1.jpg
110119jr-dalton-adam-4.jpg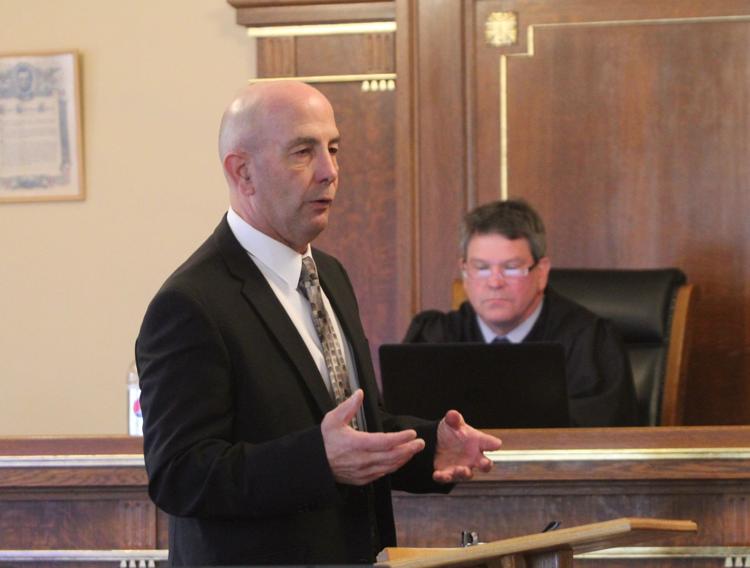 110119jr-dalton-adam-3.jpg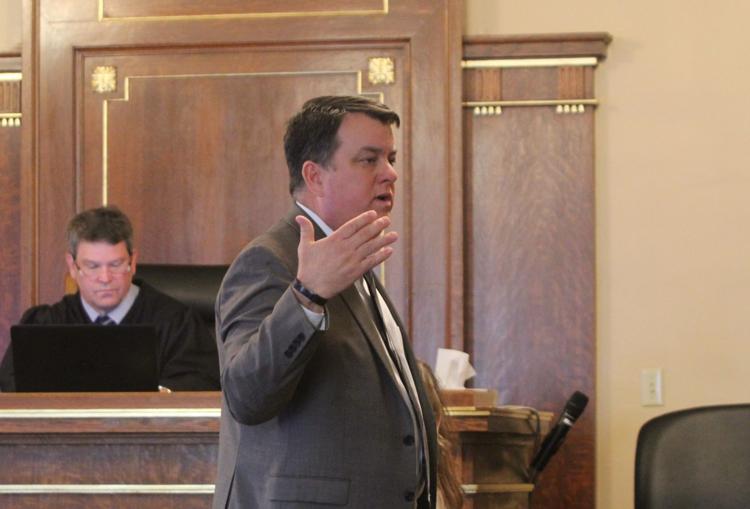 103119jr-dalton-adam-trial-4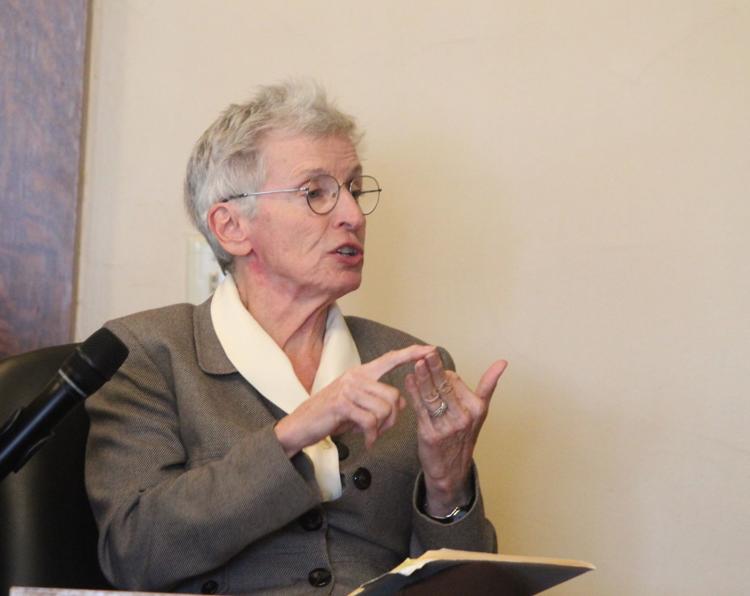 dalton-adam-mug
103119jr-dalton-adam-trial-2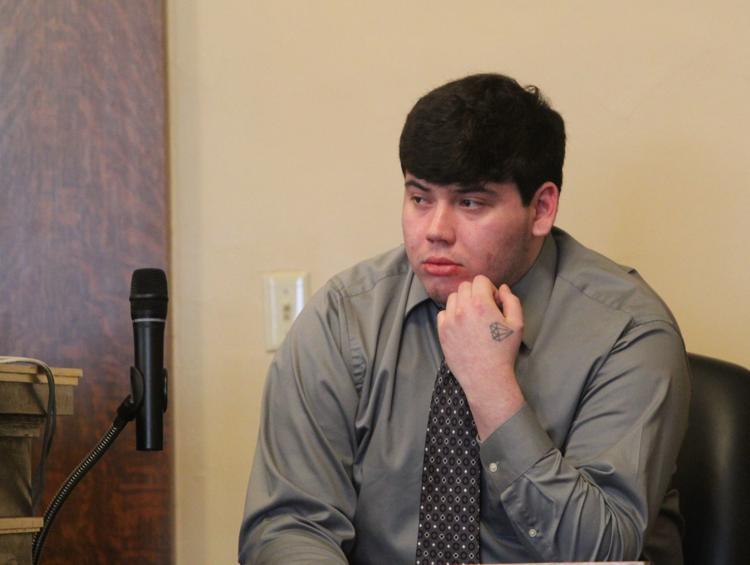 103019jr-dalton-adam-trial-6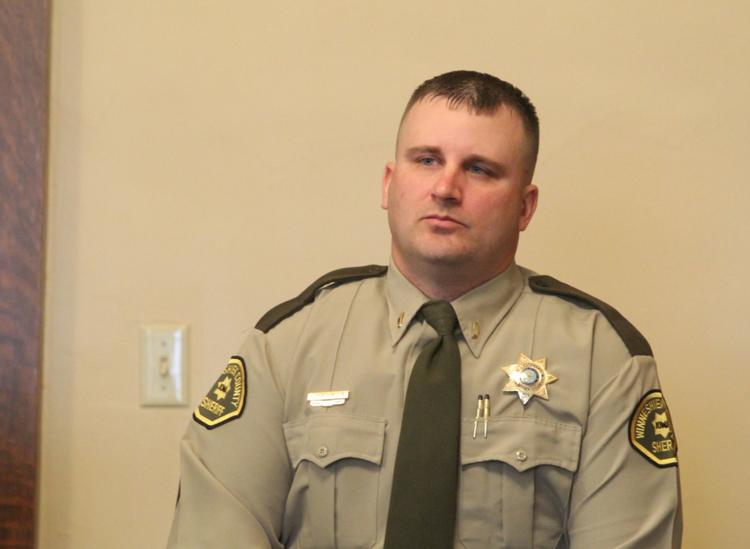 103019jr-dalton-adam-trial-5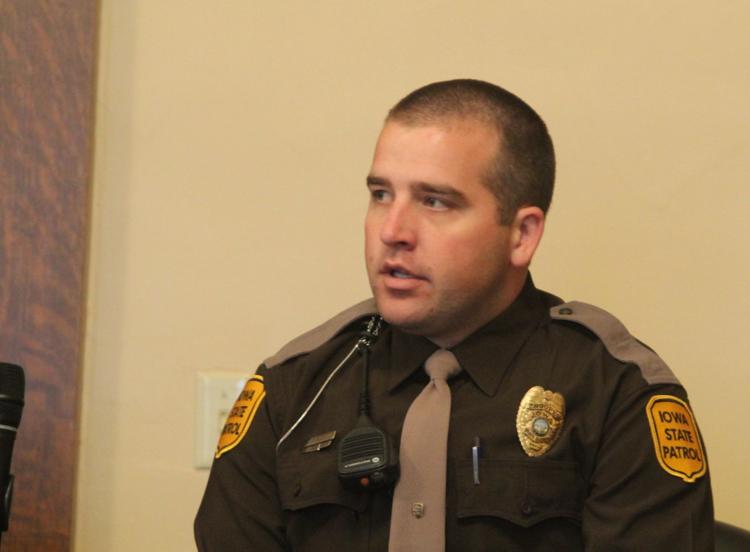 103019jr-dalton-adam-trial-4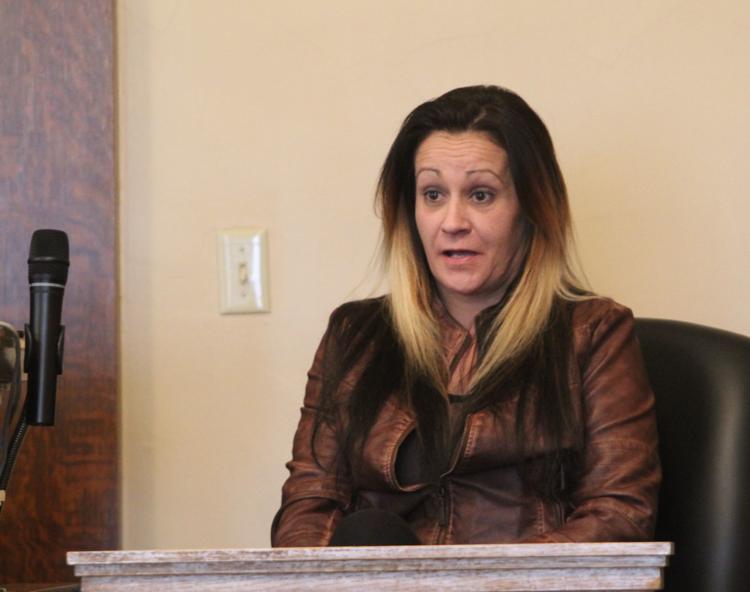 103019jr-dalton-adam-trial-1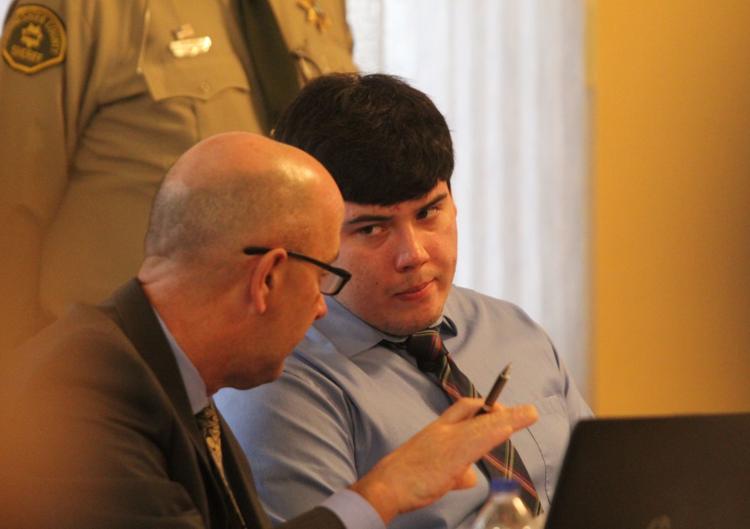 103019jr-dalton-adam-trial-2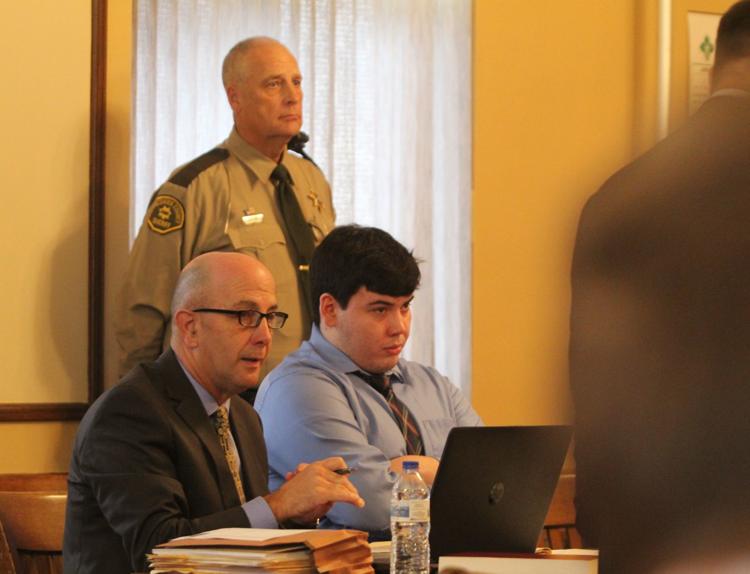 103019jr-dalton-adam-trial-3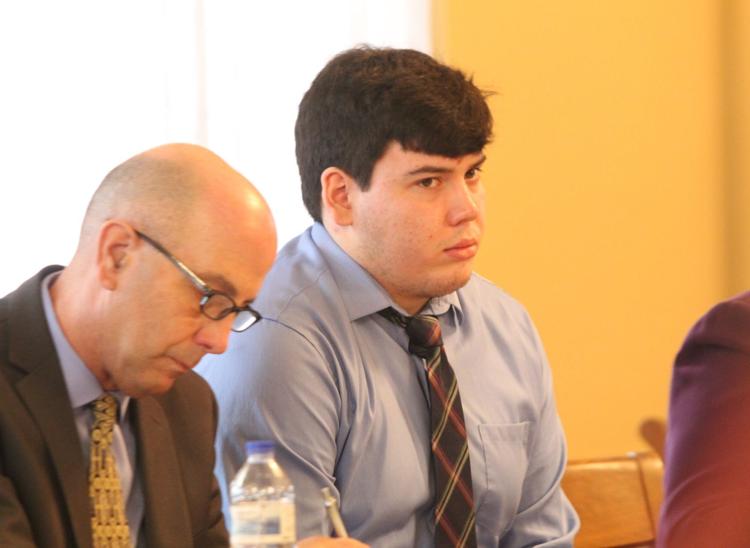 Jacob Taylor Seelinger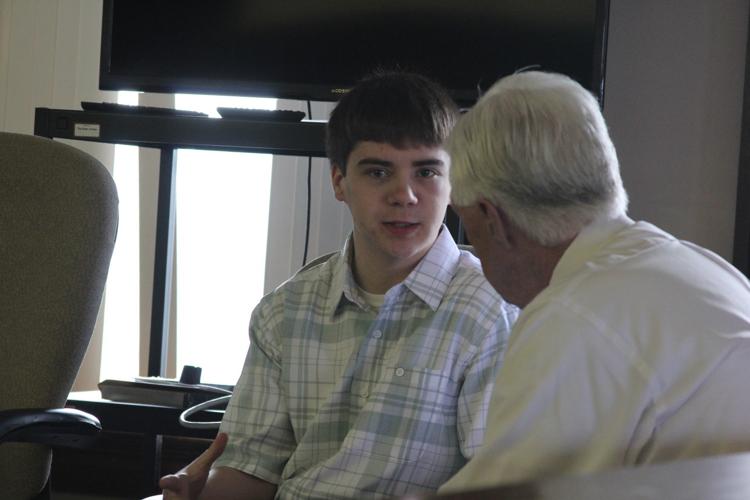 Dalton James Adam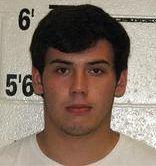 Dalton James Adam