ELDORA – A former Iowa Falls man accused of fleeing the scene of a fatal accident in 2015 is asking the court to delay his trial.
Charged with leaving the scene of an accident resulting in death, 30-year-old Nikolas Andrew Stephens had been scheduled to go before a jury this month.
Meanwhile, since that accident, Stephens has been arrested twice in vehicle incidents using the same pickup truck.
Authorities say Stephens hit Timothy Steven Nussbaum, a 23-year-old Hutchinson, Minn., resident who was in Iowa as part of a work crew, as Nussbaum walked to his Iowa Falls hotel. Stephens is then accused of removing the disabled vehicle from the crash scene and leaving with a relative for Des Moines without summoning help.
Nussbaum's body was later found face down in a ditch the following day.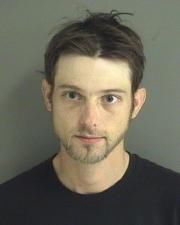 Last week, Stephens' attorney, David Johnson of Clarion, asked the court to throw out the charge, arguing the state's hit-and-run statutes violate the United States Constitution.
Iowa law requires motorists to return to the scene or report their location to authorities following a fatal crash, and Johnson argues that violates the Fifth Amendment right against self-incrimination and the Fourth Amendment right against unreasonable search and seizure.
"Because Stephens cannot be held criminally liable for failing to comply with an unconstitutional statute, the charge against him must be dismissed as a matter of law," Johnson wrote in his motion.
The same argument was advanced by attorneys for reality TV star Christopher Soules of Arlington, who is charged with leaving the scene of an April crash that killed an Aurora farmer in Buchanan County. In that case, Soules called 911, identified himself and attempted to render aid before leaving.
Johnson referenced the Soules case in asking the Hardin County court to postpone Stephens' trial.
"The same issue has been raised in a case in Buchanan County and a hearing is scheduled. … In the interest of judicial economy, the parties wish to observe the results of the Buchanan County case and potential appeal before proceeding with a hearing, trial and potential appeal in this case," Johnson wrote in his motion. He said the Hardin County Attorney isn't resisting the request.
Meanwhile, Stephens, who has been out on a $5,000 bond in the Hardin County case, was released from the Story County Jail in Nevada on Thursday after serving time for one of the two arrests he has accumulated since fatal crash.
In both cases, he was still driving the silver 2004 Ford Ranger pickup that struck and killed Nussbaum.
Court records show that in January — about five months after his leaving-the-scene arrest — he was pulled over on Interstate 35 in Story County for weaving, and state troopers noticed the odor of marijuana. They found marijuana, a pipe with marijuana residue, pills of the muscle relaxant cyclobenzaprine, Xanax and the sedative Klonopin. Methamphetamine was found in a backpack, court records state, and he was arrested.
Then on May 7, he allegedly veered off the roadway at Highway 5 and Highway 92 south of Pleasantville, striking two street signs, according to an accident report. The Ford Ranger suffered disabling damage, and Marion County deputies found unopened Coors Light bottles around the vehicle, the report states. A marijuana grinder and pill bottle with marijuana residue were also located, records state.
Authorities noticed an odor of alcohol, and Stephens was taken to Knoxville Hospital. He told officers he thought he fell asleep and awoke after the crash, according to the accident report.
A preliminary breath test about an hour after the crash showed Stephens had a blood-alcohol level of .025, which was under the legal limit. He declined to give a urine sample, records state. Deputies arrested him for operating while intoxicated, possession of drug paraphernalia and failure to have an ignition interlock device.
In early August, Stephens pleaded guilty to operating while intoxicated and unlawful possession of a prescription drug in the Story County traffic stop and was sentenced to 20 days in jail with a year of probation. When he failed to show up to the jail on time, he was sentenced to two extra days for contempt.
By late August, prosecutors in Marion County were asking the court to up the $3,000 bond he posted for street sign crash.
Assistant Marion County Attorney Ross Gibson noted Stephens remained free despite the three encounters with law enforcement. He called him an "ongoing threat to the community" and asked for a $50,000 bond.
"All three offenses included dangerous driving by the defendant," Gibson wrote in his request. "The defendant struck a pedestrian, killing the pedestrian, and fled the scene in the Hardin County case. The defendant was driving erratically in the Story County case. In the instant case, the defendant crashed his vehicle into two street signs and put his vehicle in a ditch."
But following an Aug. 24 hearing, bond remained as set.
In the meantime, Nussbaum's mother, Jennifer Forcier of Hutchinson, filed a suit against Stephens and Thomas Jason Kruse, Stephens's uncle who owned the 2004 Ford Ranger pickup Stephens was driving in the fatal crash, according to court records.
Attorney Frederick James of Des Moines is representing the estate in the lawsuit.
According to the lawsuit, Nussbaum was walking on the gravel shoulder of the highway, and the suit alleges Stephens didn't brake or swerve to avoid Nussbaum and then, possibly accompanied by others, attempted to hide the body and the truck before leaving the scene without summoning aid.
A medical examiner determined he died of blunt force injuries after being hit by a vehicle and ruled the death a homicide, according to the lawsuit.
Nussbaum leaves behind a young son.