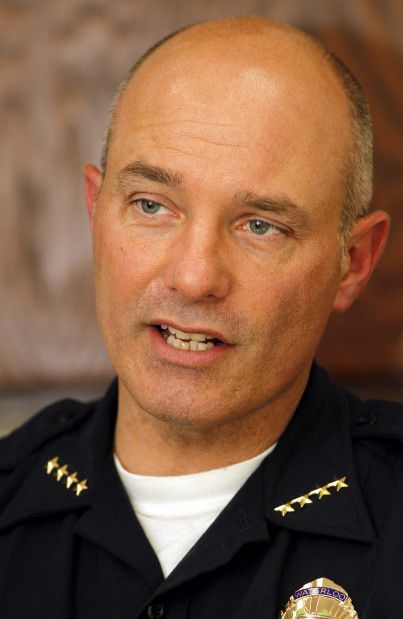 WATERLOO — The city's police chief is reaching out to convicted felons as part of an effort to rebuild community trust in the department.
Waterloo Safety Services Director Dan Trelka is putting together an advisory team of individuals who've served time behind bars to help him review police department policies, especially those involving use of force.
"I've been getting more requests from citizens wanting to get involved in our process," Trelka said. "What I came up with was a bold, aggressive idea to actually have citizens who have felony convictions to be my advisory team.
"This team has no authority, but still I'm excited to get the input of these individuals who have been through the system," he added. "I truly believe we have many people in Waterloo and Black Hawk County who have been convicted of a crime and are on a path to a better life."
Trelka expects the advisory committee will have five members, one each appointed by himself, the mayor, City Council, Waterloo Police Protective Association and the National Association for the Advancement of Colored People. A sixth member may come from the Human Rights Commission, he said.
Each member's felony conviction must be at least two years old.
Getting buy-in from both the police union and the NAACP — organizations often at odds over police policies — was significant, Trelka said.
The group would meet quarterly to review policies and discuss current events related to the police department. The U.S. Department of Justice last year recommended the city review its use of force policy.
"These individuals who are going to be on this have street credibility," he said. "So when I talk about use of force incidents at the police department they can go back to the community and hopefully better educate our community."
The chief's advisory committee is just one component of the city's and police department's push to strengthen ties with the community in the wake of several lawsuits against officers alleging improper use of force against African-American suspects and a video showing an officer berating and pulling the hair of a suspect in custody.
A second advisory group of officers and citizens is being created to review local use of force incidents and to look at highly publicized incidents across the nation to discuss how those can be avoided in Waterloo.
The police department, Human Rights Commission, Black Hawk County Sheriff's Office, Iowa State Patrol and Cedar Falls Police Department held an event at the Dr. Walter Cunningham School for Excellence last week focused on police and public interaction.
The role-playing activity involved a scenario where officers were called to investigate a person breaking into a car who then contends it's his own vehicle but refuses to give the officers his name.