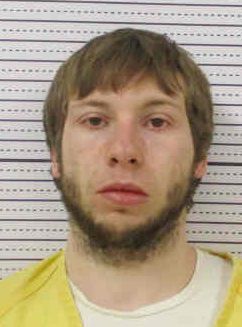 ARLINGTON – Fayette County sheriff's deputies arrested a Cedar Rapids man following a burglary and a manhunt that involved K-9s and a drone.
Roy Eugene Morarie III, 20, was arrested third-degree burglary, operating wa vehicle without owner's consent and driving while suspended. He was also charged with burglarizing six vehicles at a rural hog confinement property west of Arlington.
Witnesses called police around 9:15 a.m. Tuesday for three people wearing masks leaving the scene of a burglary in the 200 block of Park Avenue. The two vehicles used by the suspects had been reported stolen from rural properties in Maynard and Hazleton, deputies said.
You have free articles remaining.
Officers from Fayette County and Buchanan county sheriffs' offices, the Iowa State Patrol and Department of Transportation Commercial Vehicle Enforcement searched for about 45 minutes for before spotting a stolen 1999 Chevy Silverado pickup truck.
There was a short chase that ended when one of the suspects ditched the truck in a wooded area north west of Stanley and took off on foot. After searching for approximately an hour near the wooded area, using an Independence Fire Department drone and a law enforcement K-9, Morarie was apprehended.
Court records  indicate that rolls of electrical wire and snowmobile equipment were stolen from the Park Avenue property and tools were stolen from a vehicle parked at a hog confinement on 90th Street .
Morarie is currently being held in the Fayette County Jail on $20,000 bond. He is also wanted out of Linn County on warrants for two counts of absence from custody on two counts of burglary two other warrants for revocation of probation on charges of criminal mischief.