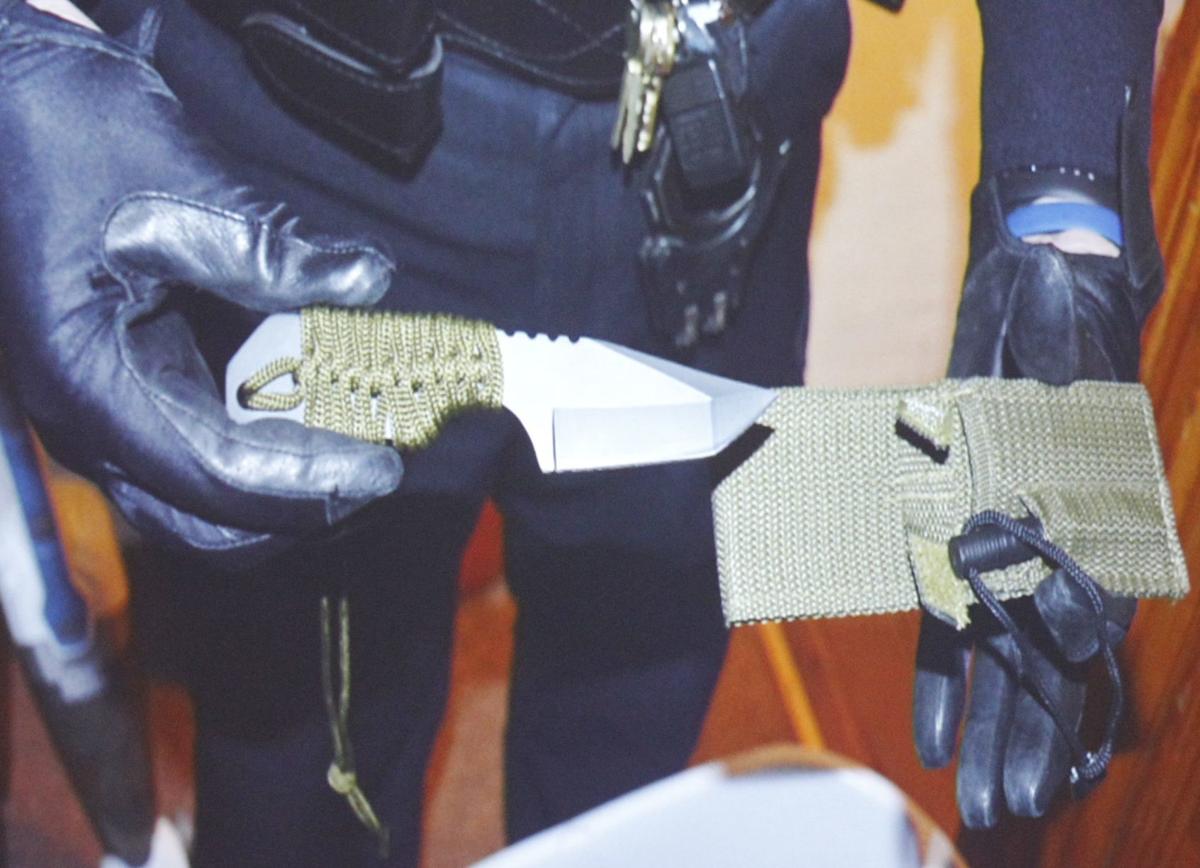 WATERLOO — A judge allowed prosecutors to show jurors evidence from a jewelry store heist as the state pursues charges against a Cedar Falls man in holdups at a beauty supply store and a discount store.
Carlos Roig Gonzalez, 34, was convicted last week of robbing Key Jewelers in Cedar Falls while armed with pepper spray and a knife on Jan. 22, 2018.
Roig returned to the courtroom this week to stand trial for robberies at Sally's Beauty on Flammang Drive in Waterloo and Dollar Tree on Brandilynn Boulevard on Dec. 26, 2017. He is accused of brandishing a knife and using pepper spray in the Dollar Tree crime.
On Thursday, Cedar Falls Police Officer Jovan Creighton recounted for jurors how he was called to the Dollar Tree around 8 p.m. and found two employees who had been sprayed with Mace or pepper spray.
You have free articles remaining.
"They appeared to be upset and very shocked," Creighton told jurors. He said an ambulance was called to treat them.
He said he gathered a description of the assailant — a white or Hispanic male about 5 feet 8 inches tall with a slender build and wearing a black puffy coat. The officers said he heard information that Waterloo police also were investigating a robbery at Sally's Beauty in their city about half an hour earlier with a similar suspect.
In that case, the holdup fell apart when employees bolted and called for help.
"It appeared to be the same individual." Creighton said.
Judge Brad Harris approved a motion from the state to show jurors surveillance footage from the Kay Jewelers robbery in Cedar Falls and hear testimony from jewelry store employees. Jurors can use the evidence to help them decide if Roig is connected with the Dec. 26, 2017, robberies.
The Sally's Beauty and Dollar Tree robberies went unsolved until after the Kay Jewelers robbery. A jewelry store employee told police the masked robber had the same stature and voice as Roig, who had been to the store days earlier and placed an engagement ring on layaway. Investigators said they found a paracord handled knife matching that used in the jewelry store robbery and a $5,000 ring set that the store carried hidden in an ottoman while searching Roig's home.