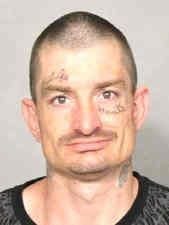 WATERLOO – A federal grand jury has indicted a Cedar Falls man on weapons charges in connection with a March chase.
The grand jury handed up the indictment charging Rocky Allen Truax, 33, on one count of felon in possession of a firearm last week in U.S. District Court in Cedar Rapids. He has been detained pending a hearing.
Truax led Waterloo police on a chase after an officer spotted his Honda Accord running a red light on Highway 218 around 3:10 a.m. March 6. He allegedly refused to stop, and the chase reached speeds of up to 80 mph in a 45 mph zone and headed into Five Seasons mobile home park at 60 mph before the Honda crashed into a tree at the dead end of Five Seasons Boulevard.
Police found meth in Truax's jacket, and a .22-caliber Ruger pistol was found in his Jade Road home.
Truax is also awaiting trial for theft and criminal mischief charges for allegedly cutting catalytic converters from a car parked on Falls Avenue and a U-Haul truck parked on University Avenue in February.
WATCH NOW: Courier rescue videos
WATCH NOW: Courier rescue videos
From the Courier archives: Videos of emergency workers and good Samaritans pulling off dramatic rescues in the Cedar Valley.