WATERLOO — A Cedar Falls man has been found guilty of robbing a Cedar Falls jewelry store last year — and now he faces trial in holdups at two other Cedar Valley stores.
Jurors deliberated for about five hours Wednesday before finding Carlos Roig Gonzalez, 34, guilty of first-degree robbery and assault while participating in a felony.
The robbery charge carries up to 25 years in prison with 17 years mandatory before parole. Sentencing will be at a later date.
WATERLOO — The man who squirted Keithlyn Petitt in the eyes with pepper spray had a familiar voice.
Assistant Black Hawk County Attorney Elizabeth O'Donnell said Roig was dressed in a mask and all-black clothing when he entered Kay Jewelers in Cedar Falls on Jan. 22, 2018, and held a knife to a pregnant employee while ordering her to open display cases.
O'Donnell said he sprayed the worker and a supervisor with mace before fleeing with about $400,000 in watches and jewelry.
You have free articles remaining.
The supervisor recognized his voice and stature because he had been in the store a few days earlier to arrange for a layaway on an engagement ring, according to testimony at trial.
At Roig's Tremont Street home, police found a knife matching the one used in the robbery as well as a $5,000 ring set from Kay Jewelers hidden in an ottoman. The bulk of the jewelry was never recovered, according to authorities.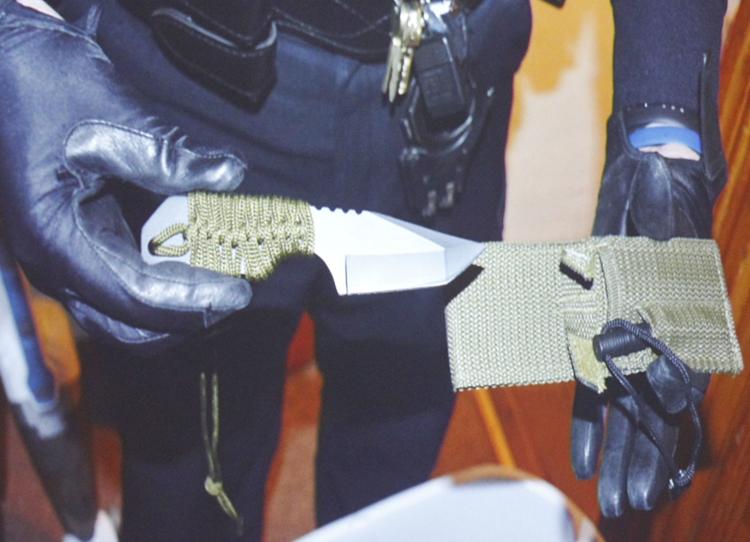 Defense attorney Brian Johnson said Roig's charges were a case of mistaken identity.
Roig now faces another trial for robberies at Sally's Beauty on Flammang Drive in Waterloo and Dollar Tree on Brandilynn Boulevard in Cedar Falls. Both of those stores were robbed less than an hour apart Dec. 26, 2017.
The assailant in the beauty supply shop robbery had tried to take the employees to the back of the store, but one of them ran away and called police. In the Dollar Tree heist, the robber threatened employees with a knife and sprayed them with mace, according to court records.