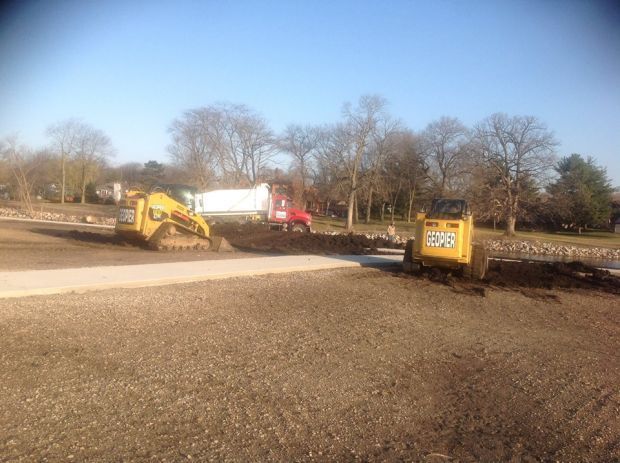 EVANSDALE | A group of 25 volunteer contractors spent Saturday morning hauling, pouring and leveling 1,500 tons of dirt in Angels Park.
The space has been an ongoing project for more than two years and is a tribute to Elizabeth Collins and Lyric Cook-Morrissey, who disappeared while riding their bikes in 2012.
"I feel a connection here with my daughter that I just don't feel anywhere else," said Drew Collins, Elizabeth's father. "I feel like this is what she would want."
Collins said he brings Elizabeth's dog, Gus, to the park nearly every day. He's glad the park will be a space others can also enjoy.
"It's really heartwarming to see," he said. "Elizabeth and Lyric would have loved it, the park and seeing people spending time to help them."
Organizers are hoping grass will be planted in a month, making the park usable by summer.
The event was organized by crews from PCI and Basic Materials. Other companies working on the site included Aspro, Benton's, Triple D, Quam and Walters and Shoff Engineering. Pizza was provided by Casey's in Evansdale, Casey's in Elk Run Heights and the Evansdale Other Place restaurant.