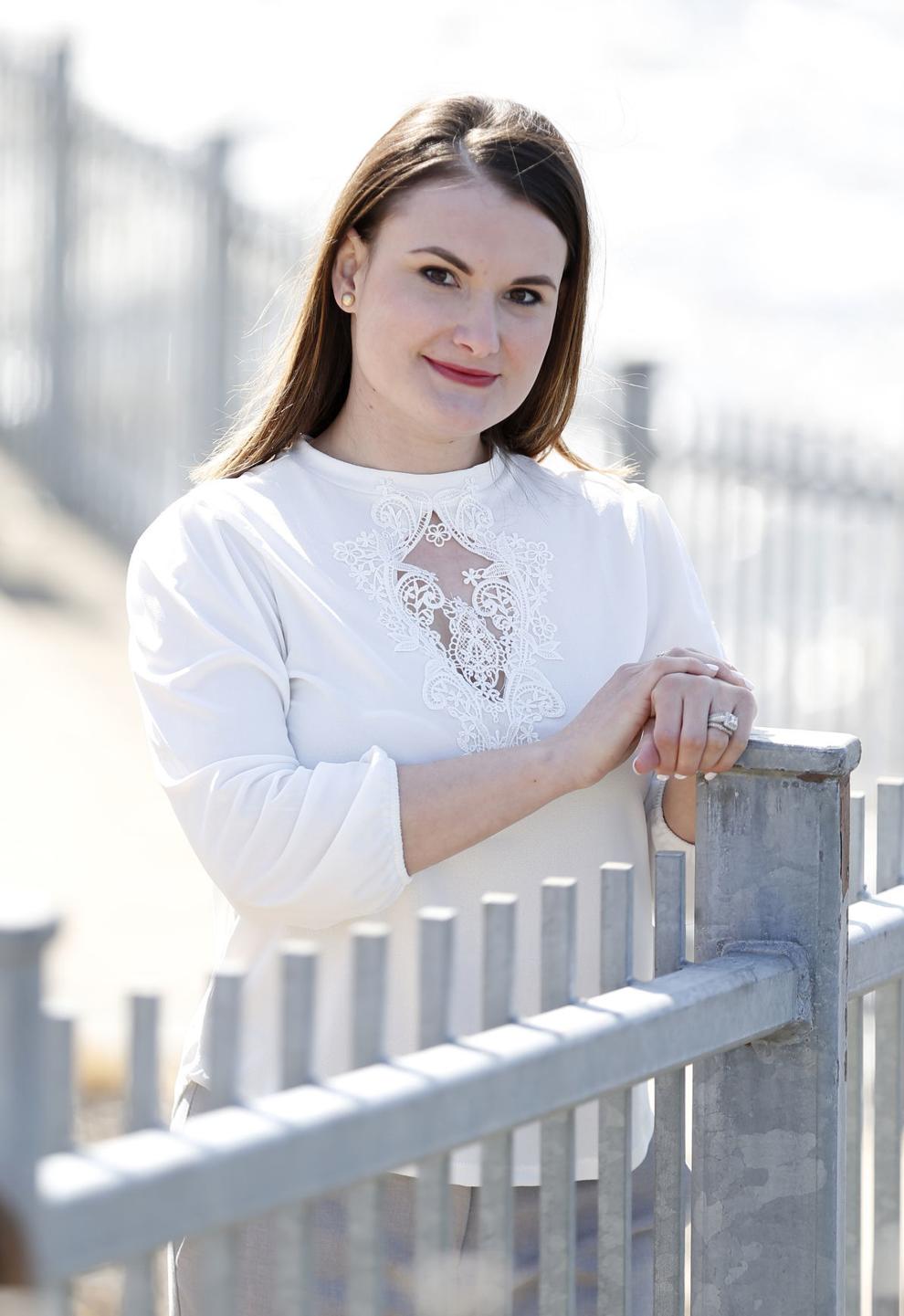 Even as a child, nursing was the only profession Tatjana Covic considered.
Born in war-torn Bosnia, Covic came to America in 1999 at the age of 9.
"It was after the genocide and the country was impoverished. There were no opportunities," she said.
The process to come to the United States took six months to a year to complete, and when Covic and her family arrived, they experienced extreme culture shock.
When Covic entered fifth grade at Orange Elementary School, she couldn't speak English and took ESL classes. Yet, she learned and excelled and went on to Hoover Middle School, graduated from West High School, all the while remaining passionate about caring for people. She then entered nursing school at Allen College. She continued her education, is working in home care nursing and recently got her family nurse practitioner license.
Covic, 29, of Cedar Falls, has been named one of the 2019 Cedar Valley Top 10 Nurses.
Though she continued to work toward her goals, it was never easy. While pursuing her education, Covic worked multiple jobs, including as an interpreter, and cared for her elderly mother, who had health issues. She got married in 2012 and then lost both her parents the following year within five months of each other.
Through that traumatic time, Covic didn't give up on her dream.
"I stayed very focused and determined and pushed through," she said. "I didn't use excuses. I worked hard and stayed persistent. I faced numerous obstacles, but I didn't want to quit. It was difficult to continue after my mother passed. She was my biggest supporter and my role model. She overcame so many obstacles. But I am truly passionate about nursing. I love what I do."
Covic and her husband, Semir, also were growing their family during this time. They now have three children ages 4, 2 and 5 months.
"My husband has been a wonderful support system, and my mother-in-law has also been so supportive. I could not be here without them," she said.
Covic offers some advice for those considering nursing as a profession.
"It takes a special person, but is so rewarding. It is worth it." she said. "You need to be passionate about caring for others and realize you will be helping people at the messiest and most vulnerable times of their lives."
Dzulijeta Ibricic nominated Covic for the Top 10 honor.
"Tatjana is what many of us aspire to be as nurses and as women: strong, resilient, compassionate," she said.