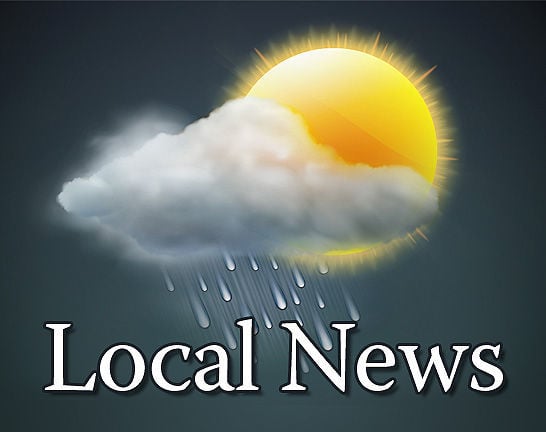 Free meal set
at First Baptist
WATERLOO — First Baptist Church, West Fourth and Baltimore streets, will host a free community meal from 4:30 to 6 p.m. Wednesday in the church social hall.
Everyone in the area is welcome. The church's free meals take place the last Wednesday of each month.
Parking is available in the church parking lot. For more information, call 234-1537.
Sullivan VFW sets events
WATERLOO — The Sullivan Brothers VFW Post 1623 at 1406 Commercial St. is open to the public. Doors open 3 p.m. Tuesday through Friday, 1 p.m. Saturday and Sunday.
On Tuesday, the $6 meal will include beef and noodles, vegetable, dinner roll and dessert. Serving will be 5 to 7 p.m.
Wednesday offers free pool, and Thursday bingo and snacks run 5 to 7 p.m.
Friday will be a Halloween party; everyone is invited to bring snacks to share. Karaoke by Casey's Music to Go is set for 8 p.m. to 1 a.m.
Saturday offers games and snacks, and the Sunday pepper tournament runs 2 to 4 p.m.
Blood drive set in Denver
DENVER — Denver Community Center, 100 Washington St., will host a blood drive from 10 a.m. to 1 p.m. Friday.
Upper Iowa hosts artist talk
FAYETTE — Upper Iowa University will host an artist talk and closing reception Friday with Minneapolis artist Leslie Barlow.
"A Familiar Portrait of Labor and Love" is currently on exhibit at Bing-Davis Memorial Gallery at UIU's Fayette campus.
Barlow teaches courses at the University of Minnesota, Metro State University, and Juxtaposition Arts. She holds a bachelor of fine arts degree from the University of Wisconsin-Stout and a master of fine arts degree from Minneapolis College of Art and Design.
Barlow will lead the artist talk at noon, followed by the gallery reception.
Button club set at St. Paul's
WATERLOO — The Black Hawk Button Club will meet at 1 p.m. Wednesday at St. Paul's United Methodist Church, 207 W. Louise St. (two blocks behind Allen Hospital).
In place of a formal program, a "Free Day" will allow time for projects, sharing information, purchasing or trading buttons, and button Identification. For some extra fun, Halloween costumes are welcomed.
Anyone interested in the art, history and preservation of buttons is welcome to attend.
For more information, call Anna at 415-7550.
Bel Canto concert slated
WAVERLY — Bel Canto Cedar Valley will present "Love and Light" at 3 p.m. Sunday at St. Paul's Lutheran Church and School.
The first half of the concert will feature compositions by Eric Whitacre and Johannes Brahms. The second half of the concert will feature the Aplington-Parkersburg High School Choir and music by Ola Gjeilo, Rene Clausen, Abbie Betinis, and others.
Admission is $10 for the hour-long concert. Tickets can be purchased ahead from chorale members, online at www.belcantocedarvalley.org, or at the door.
Bel Canto Cedar Valley, founded in 2012, promotes quality choral music in Northeast Iowa.
Lions Club set to serve meal
FREDERICKSBURG — The Fredericksburg Lions Club will host a pancake and sausage breakfast from 8 a.m. to 12:30 p.m. Sunday at the Fredericksburg Community Center.
Advance tickets, available from Lions Club members, are $7 for adults and $5 for children. Tickets at the door are $8 for adults and $6 for children.
Fish fry planned at VFW Cooties
WAVERLY — The Waverly VFW Cooties will host an all-you-care-to-eat fish fry meal at the Waverly Area Veterans Post, 1300 Fourth St. N.W., on Thursday.
Meal hours are 5:30 to 7 p.m., and the cost is $8. The meal is open to the public.
Get local news delivered to your inbox!
Subscribe to our Daily Headlines newsletter.