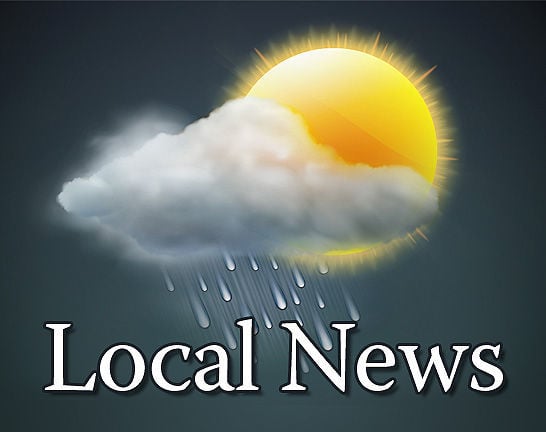 WATERLOO — American Legion Post 138 at 728 Commercial St. has several events planned.
Bingo is planned at 6:15 and 7 p.m. today, and a grill-out is set for 11 a.m. Wednesday.
The kitchen will be open 11 a.m. Thursday and Friday.
A pepper tournament will begin at 10 a.m. Saturday, and bingo will start at 1:15 and 2 p.m. Sunday.
VFW post
lists events
WATERLOO — The Sullivan Brothers VFW Post 1623, 1406 Commercial St., has several events set for this week.
Today the meal from 5 to 7 p.m. includes grilled chicken, side dish, dinner roll and dessert.
Wednesday is the John Lenius Memorial from 6 to 8 p.m. On Thursday, bingo is from 5 to 7 p.m.
On Friday, Casey's Music to Go will perform karaoke from 8 p.m. to 1 a.m.
Saturday an array of local businesses will have booths and homemade crafts at the annual VFW Vendor Fair from 11 a.m. to 3 p.m.
Sunday features a $3 buy-in pepper tournament for those who sign in before 2 p.m.
Eagles Auxiliary
meets Thursday
WATERLOO — The Waterloo Eagles No. 764 Auxiliary will meet at 7 p.m. Thursday.
The meeting has been postponed from Wednesday.
There will be nominations for vice president and installation of officers.
School retirees
meet June 19
WATERLOO — The June meeting of the Black Hawk Retired School Personnel will be at 11 a.m. June 19 in the Friendship Village dining room, 600 Park Lane.
Anne Casey from the Iowa Donor Network will speak.
People are asked arrive a little earlier to register and pay $8.50 for lunch. Bring volunteer hours to this meeting so they can be forwarded to the state volunteer coordinator.
Respond to 235-7054 with your reservation before June 9. All retired school personnel are welcome to join.
Group marks
flood recovery
CEDAR FALLS — To celebrate the Cedar Valley's 10-year recovery anniversary from the flood of 2008, the North Cedar Neighborhood Association welcomes everyone to a walk around Big Woods Lake from 3 to 5 p.m. Sunday.
There also will be a scavenger hunt and s'mores.
The walk and hunt will begin and end at the shelter at the south end of Big Woods Lake, 1200 Big Woods Road.
There is no charge for the family-friendly event.
Dance group
to host event
WATERLOO — The Cedar Valley Chapter of USA Dance will host a dance on Saturday at the Waterloo Center for the Arts.
There will be a beginner lesson on foxtrot from 7:15 to 8 p.m. and an intermediate lesson from 8 to 8:30 p.m. A general dance will follow until 10:30 p.m.